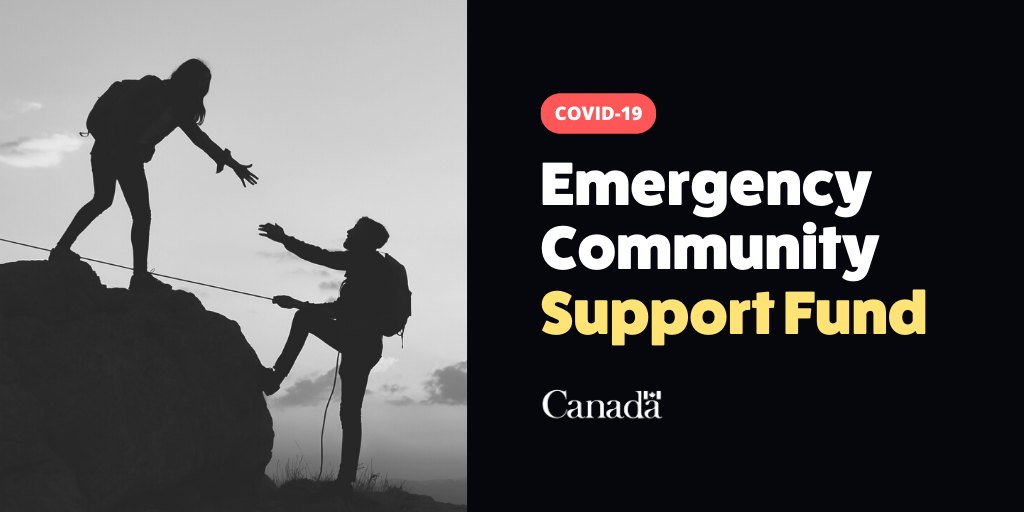 Emergency Community Support Fund: Update
UPDATE: October 5, 2020
Applications for Phase II of the ECSF are open until October 30, 2020. Please click here for more information.
---
The Emergency Community Support Fund (ECSF) offers grants of up to $50,000 to charities working with vulnerable populations impacted by the COVID-19 crisis in the city of Vancouver.
The ECSF is a rapid response fund program initiated by the Government of Canada through an investment of $350 million to charities and non-profit organizations across Canada. Community Foundations of Canada (CFC), United Way Centraide Canada (UWCC), and the Canadian Red Cross (CRC) are working together with the federal government to deploy funding at the local level. Vancouver Foundation has partnered with CFC to deploy approximately $1.8 million in the city of Vancouver.
We will keep this page up to date with the latest information about how contributions to the Fund are supporting communities in Vancouver in response to this crisis.
THE FUND
ECSF total fund amount: $2.8M
GRANT RECIPIENTS
June 29
ACT – Autism Community Training Society's goal is to enable parents, professionals and para-professionals to support children and adults with Autism Spectrum Disorder to live productive, satisfying lives within their families and communities.
Mount Pleasant Neighbourhood House plays a leadership role in building a healthy and engaged neighbourhood by connecting people and strengthening their capacity to create change.
Spinal Cord Injury BC is dedicated to helping people with spinal cord injuries, and with related disabilities, adjust, adapt and thrive. Currently, we serve over 1,500 British Columbians with SCI, and their families and friends, by providing answers, information and unique community experiences.
Collingwood Neighbourhood House Society's mission is to promote the well-being of the Collingwood community by providing leadership and working collaboratively with individuals, families, agencies and other groups to develop and support inclusive, innovative, sustainable initiatives and services that respond to the community's social, educational, economic, health, cultural and recreational needs.
Diabetes Canada (DC) presents a common vision: all people living with diabetes in Canada should be given the opportunity to manage their diabetes to the best of their ability and to achieve their full health potential through equal access to needed care and support.
Disabled Sailing Association of BC provides opportunities for people with physical disabilities to experience recreational and competitive sailing in fully accessible sailboats.
Disaster Aid Canada's mission is to provide and assist in delivering humanitarian aid, shelter, sustainable water systems and hygiene products to people affected by natural and other disasters.
Ecotrust Canada works with rural, remote and Indigenous communities toward building an economy that provides for a healthy and resilient natural environment; sustainable and abundant energy, food, and housing; prosperous and meaningful livelihoods; and vibrant and inclusive cultures.
Health Initiative for Men (on behalf of the Metro Vancouver Consortium) is a non-profit society that aims to strengthen the health and well-being of gay men.
JustWork Economic Initiative has provided dignified, gainful employment to people who face barriers and struggle to work in the traditional workforce.
Kiwassa Neighbourhood House is a grassroots, multi-service community agency that has been providing a broad range of free or low cost social services and programs to children, youth, adults, seniors and families in East Vancouver for 60 years.
Mothers Matter Centre is a virtual, national consortium of organizations dedicated to serving socially isolated and low economic status mothers and their families.
Pedal Foundation promotes the use of bicycles as a healthy, affordable and environmentally sound form of transportation. We offer education in mechanical skills to empower people and to enable their access to community services and opportunities.