You are here
Emergency Community Support Fund
Emergency grants of up to $50,000 for charities supporting vulnerable populations impacted by the COVID-19 pandemic.
Status: Applications are now closed.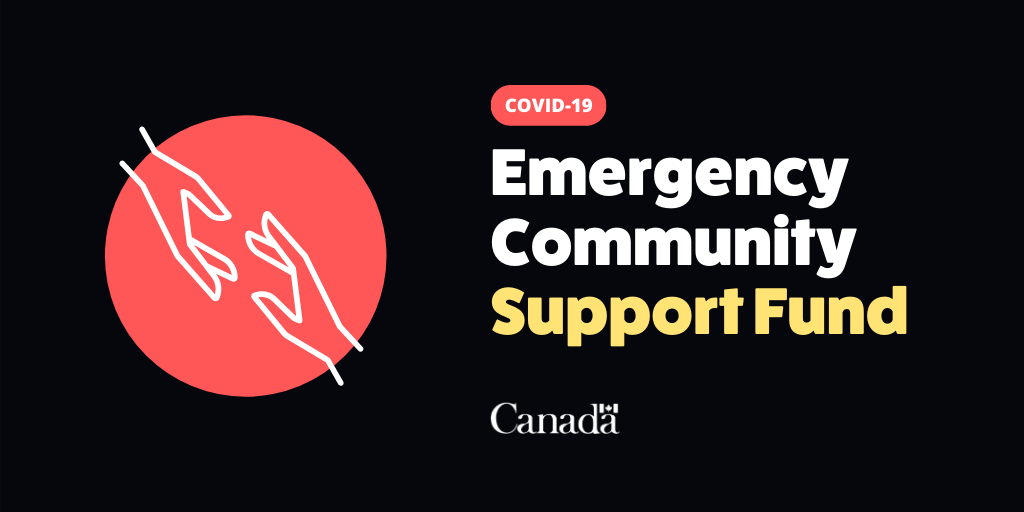 The Emergency Community Support Fund (ECSF) offers grants of up to $50,000 to charities working with vulnerable populations impacted by the COVID-19 crisis in the city of Vancouver. 
The ECSF is a rapid response fund program initiated by the Government of Canada through an investment of $350 million to charities and non-profit organizations across Canada. Community Foundations of Canada (CFC), United Way Centraide Canada (UWCC), and the Canadian Red Cross (CRC) are working together with the federal government to deploy funding at the local level.
 
Vancouver Foundation has partnered with CFC to deploy a second round of funding of approximately $750,000 in the city of Vancouver. ECSF funding is intended to be used for projects carried out before March 31, 2021 that are addressing urgent social inclusion or wellbeing needs of vulnerable groups as a result of COVID-19. 
The deadline to apply is October 30 at 11:59 PM PST.
NEW: We've added 'Quick Facts' guides in Hindi, Punjabi, Urdu, and Simplified and Traditional Chinese, under the Resources section of this webpage. This will provide basic information about ECSF to help you learn more about the program.
Eligibility
The ECSF will provide immediate financial support for organizations that are serving vulnerable populations as they manage the impacts of COVID-19. Qualified donees may apply for a grant of up to $50,000. Note that due to the limited amount of funding available, only one application per organization will be considered. 
Criteria for eligibility:
Be a qualified donee
Be serving people in the city of Vancouver. If the project you're submitting for consideration has staff and infrastructure located in Vancouver, but serves people in other areas in BC too, then please submit an application and budget that only includes project expenses related to the work delivered to people in the city of Vancouver. You'll then need to apply to other ECSF funding partners in order to have other portions of the project's expenses considered. 
If you have a provincial or national organization, you can also apply to CFC through their national/provincial stream. Please review the Applicant Guide for more information.
Projects submitted to Vancouver Foundation for ECSF funding must:
Serve one or more vulnerable groups as as defined in the Applicant Guide
Clearly address a pressing social inclusion or well-being need caused by COVID-19
Be carried out in a short timeframe with a reasonable budget. Project-related costs must be incurred between April 1, 2020 and March 31, 2021
Further priority will be given to organizations that are: 
ECSF will prioritize applications that value and embody the concept "nothing about us, without us" within their organizational structure and programming. This includes looking at how individuals representative of the population(s) you're seeking to serve, will be involved in the decision making and delivery of your project. 
Pursuing work with truth, Reconciliation, and decolonizing practices 
On the frontlines of challenging inequalities and building more equitable, sustainable, and just communities
Challenging the broad social and economic power imbalances that give some people privileges and disadvantage and oppress others
Projects must not:
Be designed for fundraising purposes
Generate profits
Take place outside of Canada
Eligible expenditures include reasonable and essential expenditures to carry out the project. These include:
Wages and benefits
Professional fees
Travel and accommodations
Materials and supplies
Printing and communication
Equipment rental/lease/maintenance
Administration costs
Disability support for staff
Applicants who received ECSF funding in Round 1 can apply in Round 2 for project costs which were not funded in Round 1. Applicants who were declined in Round 1 of ECSF can apply for the same or different project costs, as long as funding for the project costs was not provided by any of the ECSF funding partners in Round 1. 
Projects can receive funding from other sources, including ECSF grants from United Way or Red Cross. However, the same budget item cannot be covered by two separate ECSF grants for the same project. To help avoid confusion between different funders and to help distribute the funding available as widely as possible, we ask that you take a look at this infographic to confirm which funder to apply to. Here is also a summary of which funder to apply to based on your need:
How grants are awarded
We will leverage expertise across Vancouver Foundation and our community partners to assess grant applications. Applicants will receive a decision no later than December 15, 2020 at 11:59 PM PST.
Resources
Contact
Please note this Emergency Community Support Fund is separate from our Community Response Fund. While that Fund is not accepting applications at this time, you can find more information here.
---
For more information about the fund, visit the Community Foundations of Canada's Emergency Community Support Fund webpage.
The Emergency Community Support Fund
Funded by