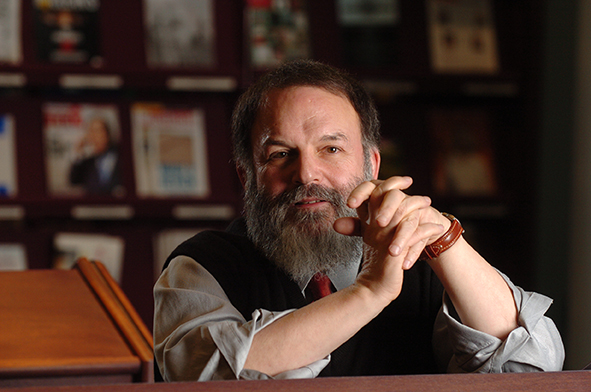 A Dedicated Philanthropist
Yosef Wosk
A dedicated philanthropist, Wosk has had a long involvement with Vancouver Foundation. He is a member of the Foundation's Education Advisory Committee and in 2005 established the Yosef Wosk Libraries, Museums and Archives Fund to honour the past, and inform the future.
"Libraries, museums and archives are temples for recording and understanding knowledge," explains Wosk who has established or endowed over two hundred libraries and museums worldwide. "In this quickly-moving world, many people have lost a sense of context, of where they came from and the wisdom of tradition."
For Wosk, Vancouver Foundation was a natural place to establish his fund.
"I had heard about the Foundation and its reputation for many years," he says, "When I began to think more seriously about long-term creative philanthropy, I decided that it wasn't just a question of depositing money in the bank and somehow hoping that it would get to the right places. Thankfully, Vancouver Foundation was there to mentor, to nurture and to offer financial responsibility. It is a wonderful and unique presence, an astonishing blessing in our midst!"
(Story written: 2006)