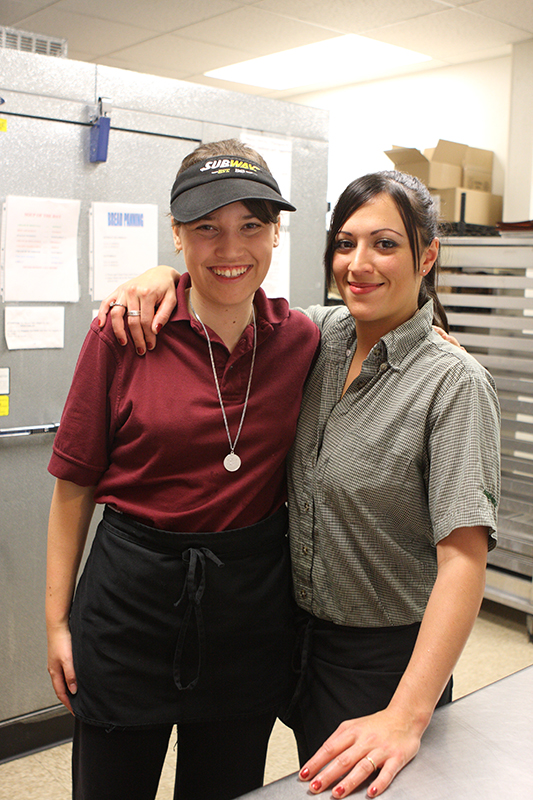 Breaking Barriers
CanAssist
Sunny Mahajan slips on a black Lululemon headband.He wiggles his forehead up and down and the headband rises. The rest of his face remains impassive and he keeps his body perfectly still. His forehead movement activates an iPod.It begins to speak in a female voice: "Play," "Skip Forward," "Scroll Down." Another forehead wiggle and You're My Best Friend by Queen plays. He hasn't touched the iPod once.
Mahajan adapted this iPod for a teenaged boy who could only move his forehead. Sensors in the headband detect electrical signals from the slightest muscle movement. It's just one of the weird and wonderful gadgets CanAssist creates for people with disabilities.
Director Dr. Nigel Livingston is like a proud father as he gives a tour of the CanAssist workrooms at the University of Victoria, which are filled with mechanical gadgets. Graduating engineers like Mahajan tinker on all sorts of devices, including a Skype program that a user can operate with one tap on the screen.
A wide range of disabilities affects some 638,000 British Columbians. Many are isolated and unable to engage in the life of the community at large. If Livingston has his way, every person will have the chance to be more independent, and live an easier life as active and engaged citizens.
CanAssist and its core staff of 30 take on projects at the request of a person with special needs, their family or their caregiver. "Some people we work with for years," says Livingston. "They have incredibly challenging disabilities or maybe a progressive disorder. Others are simple, like the device that allowed a young man with limited dexterity to attach a leash to his dog. That might have taken a week."
CanAssist makes cameras with all the functionality of a digital camera but that can be operated with a single switch. It makes bicycles for people with cerebral palsy or muscular dystrophy, and it devises customized wheelchairs and communications systems. CanAssist invented a device that enables a man with a disability to play billiards, and a sensor that lets a blind rider know when her horse is nearing a fence.
Foundations, philanthropists, government and the university fund the work, and no fee is charged for services or devices. Livingston estimates that CanAssist has helped many hundreds of people with special needs, mostly in B.C., but also throughout Canada and worldwide.
CanAssist started two work-related pilot projects in 2009, funded by Vancouver Foundation with a grant of $104,000 in the first year and $132,000 in the second. One of the pilot projects, TechWork, involves building customized aids to help people with disabilities in the workplace – people like Alistair Green. Green is a Victoria sculptor whose quadriplegia made it hard to use the electric chisel he needs. He doesn't have the strength and dexterity to control the tool; it just spun in his hands. The solution was a modified handle that makes sure Green's hand does not slip. His grip is better, and he can now do the detailed work his carving requires. "I used to have to duct tape tools to my hand," says Green. "This is so much quicker and very efficient. It's like night and day." Green is one of four carvers working with the modified tools. One of their sculptures, Marmots, was exhibited at the Vancouver 2010 Olympics.
TechWork also created a file cabinet, which opens and closes automatically, for a woman who cannot use a keyed cabinet. It also helped a McGill university professor with multiple sclerosis keep using his computer. TechWork's aim is to erase the technical barriers to work – a significant challenge considering the employment rate for people with disabilities is 25-per-cent lower than that of the general population.
The second work-related program funded by Vancouver Foundation and partnered with CanAssist is TeenWork. In Victoria-area schools, about 1,500 students between the ages of 15 and 19 live with a wide range of disabilities. About 35 per cent are able to work. That's over 500 youth in Victoria alone, who want to work and can work, but need help finding and learning a job.
Like most high-school kids, Gen Chandler wanted a part-time job. Unlike most high-school kids, though, Gen has Asperger syndrome, an autism spectrum disorder. She's easily distracted. She loses track of time and doesn't always understand spoken directions.
TeenWork offered Gen on-the-job coaching and she's been working two days a week at a Victoria Subway sandwich shop since summer 2009, when she was 19.
"There's nothing else like this in Victoria or anywhere in Canada," says Xela Rysstad, the youth employment coordinator for TeenWork.
What makes the program unique is the ongoing, individualized support. It starts with a 20- to 30-hour Discovery Process to determine the young person's strengths, skills and any particular challenges and barriers. "Then we do something called Community Cruising," says Rysstad. "We take them out and visit businesses to see what interests them. They're encouraged to ask questions of other employees. It's very personalized."
The teens get help writing their resumés and cover letters, they develop interview skills, and there's one-on-one, on-site job coaching. Seven teens are in the program, but the goal is to support up to 300 students with special needs in the Victoria area. "We really want to focus on helping these kids make a smooth transition out of adolescence and into adulthood, and a job is part of that," says Rysstad.
Gen's mom, Gera Chandler, is proud her daughter is out in the world, feeling independent and learning skills. "It's fabulous," she says. "Having this [program] to help her jump out of the nest is fantastic for us."
Still, there are hurdles. Subway manager Shireen Shah says she was ready to hire Gen but had to get permission from the owner. "In the beginning, he didn't understand her disability. He said 'I don't want her using knives or the slicer.' But that was because he didn't know."
Persuading employers to take a chance is the biggest problem, says Rysstad. "We get rejection all the time. You know, these youth are fantastic and have so much going for them but there's such a stigma."
People like Gen are breaking down the stereotypes. She and her job coach made a series of cue cards that Gen illustrated to help her remember how to prepare the food. The cards are so easy to understand, the rest of the staff members use them instead of the official manual provided by the company.
Back in the CanAssist workrooms, Livingston talks about how hard it can be to persuade employers to hire people with special needs. It will always be impossible for people with disabilities to become connected and engaged citizens as long as that barrier exists. That's why he engages as many UVic students as he can – over 4,000 so far. If there's a design class in mechanical engineering, he'll offer them a project, for example, to create a device that attaches to any wheelchair and lets the user swing a golf club with the push of a button.
"Every student is one more person who understands disability issues," he says. "And when they're a manager or open a shop, they'll think about including people with special needs."
For more information on the CanAssist program, or to donate to the program's endowment fund, visit www.canassist.ca, email info@canassist.ca, or call 250 721 7300