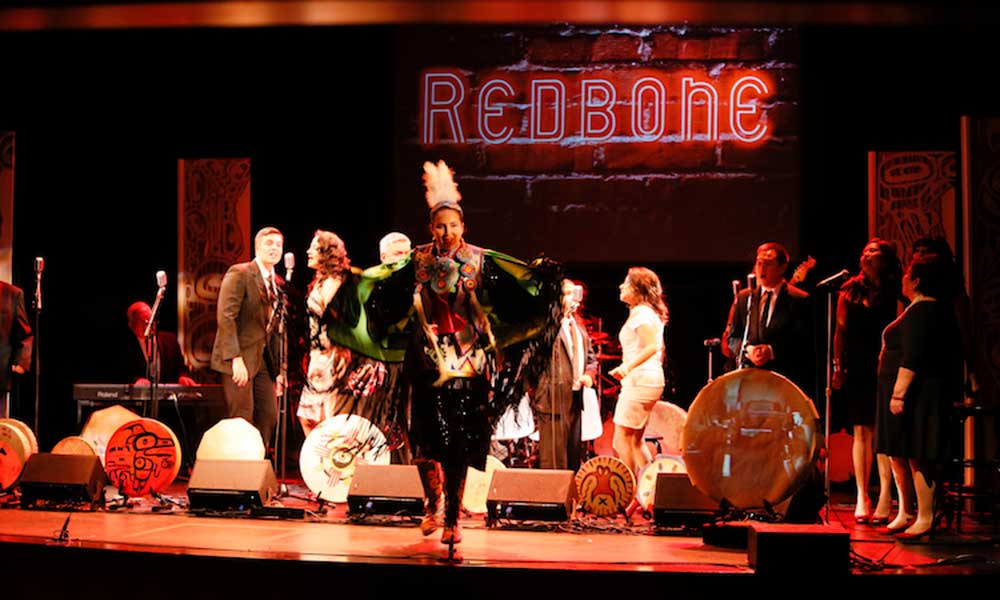 Brewing Inclusion & Community in the Arts
Story by Madeline Barber
For the better part of her career, multidisciplinary artist and CultureBrew.Art Creative Director Valerie Sing Turner has been a point person for connecting people in the arts community with Indigenous and racialized artists. While she has been thrilled to promote her talented friends and colleagues, "At a certain point," she says, "I realized that I'm spending part of my time and energy doing free work for all these other organizations." Turner says she's not the only artist of colour who is constantly approached by industry folks hoping to cast and hire racialized artists—sometimes without so much as a thank you.
"It's not fair to ask a person of colour—who gets fewer opportunities already—and therefore is making less money," she says. "Instead of spending the time on their artistic practice, or getting themselves work, they help get work for their friends and colleagues which is admirable, but just not fair. It just speaks to the level of oppression that we live in—we didn't create this problem, but we're supposed to help solve it."
Finding Inclusive Solutions Through Tech
Turner is also the Founder and Artistic Producer for Visceral Visions, a nonprofit which has an intersectional mandate to champion Indigenous and racialized Canadian artists. "The arts and culture sector, it's full of systemic racism," she says, adding that she constantly hears stories of related trauma from other artists.
It was from a similar mission to Visceral Visions that CultureBrew.Art was born. Alongside CultureBrew.Art Technical Director Anju Singh, Turner developed the idea for a searchable national database of Indigenous and racialized actors, writers, musicians, dancers, filmmakers, directors, designers, singers, composers, choreographers, stage managers, and other cultural professionals who work in the performing, literary, and media arts.
With this centralized database, the responsibility for finding diverse casts and teams is placed back onto those in a position of power, both easing the burden on racialized artists, and helping them become more visible.
"CultureBrew.Art is envisioned as a community-driven project. And our priority is to build the community of Indigenous and racialized artists to enable and facilitate us doing our work and growing our own power and creating space for us to be our full selves," says Turner. More than just a tool to find artists, it's an online gathering place for connecting the community, working to dismantle exclusion in the arts at the systemic level.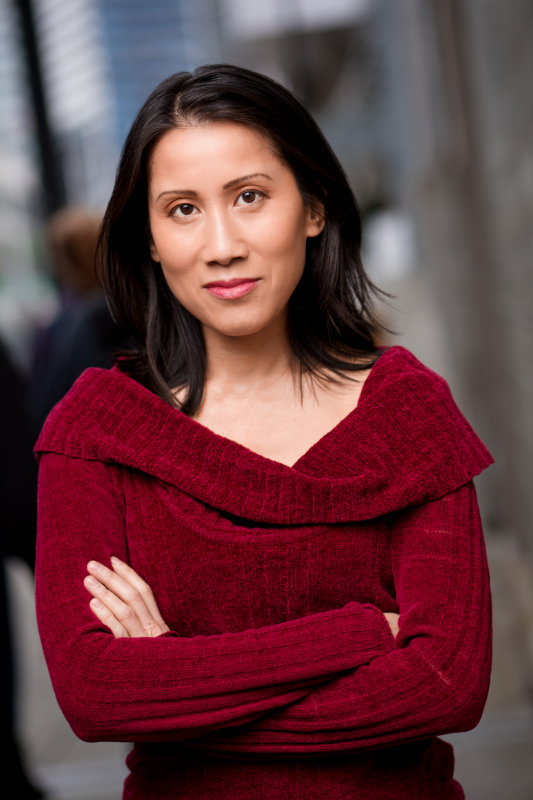 Valerie Sing Turner. Photo Credit: Fabrice Grover.
Building a Safe Community
Throughout CultureBrew.Art's creation, ensuring the privacy and safety of its users has been a top priority. Part of this means working with a certified privacy professional and a lawyer who has a human rights background—an expensive but vital way to ensure the artists are protected. Technical updates are regularly maintained, and they refuse to sell their users' data to third parties.
"[Selling user's data] is something that really concerns us, because our constituency are Indigenous [and] racialized artists. And it's already well known that Black and Indigenous women suffer the highest rates of online harassment, as well as ongoing violence. So we have been coming from that perspective about online safety and security and privacy," says Turner.
This is largely why funding has been so key. While sourcing support, potential funders have questioned why the site can't simply be made with a WordPress template. The answer is that CultureBrew.Art is not just a website: it's a host to two separate portals that require their own messaging and notification services, both among artists, and between artists and engagers. With so many moving parts, creating this technology is no small task—and security must be considered at every turn.
Overcoming Barriers in Tech
CultureBrew.Art's artist portal launched in late 2019, but it wasn't without challenges. "If we thought it was really hard in the arts, try dealing with the tech industry," says Turner. On top of CultureBrew.Art's technical complexity, Turner and Singh have continually fought to be heard as "two racialized women saying this is what we want."
Part of this has been due to the inherent tension in the differing goals of nonprofits and tech companies. More than once Turner and Singh have reminded those helping to build the website that they're not interested in selling a product: "We're trying to build connections. And we want to build something that takes into consideration the needs of racialized and Indigenous peoples who are often dealing with trauma. We need to approach things in a different way," says Turner.
It's also been a challenge for CultureBrew.Art to find tech professionals who reflect the community that they're serving. The tech industry is still predominantly white and male, which has often led to a disconnect in the development process. They've found that while collaborators believe in the project and appreciate CultureBrew.Art's importance on an intellectual level, there is a profound difference when someone understands a concept through firsthand experience.
This disconnect is costly: the added time spent explaining the importance of the project and asserting their needs eats up funding and delays progress, and there's also the toll of emotional labour. "We're educating them, basically, about race and about gender politics. And it's a slow process that has so many additional steps."
Turner says Singh has been an incredible resource with her previous experience working in the tech industry, and advanced coding skills. "The initiative wouldn't have gotten very far without Anju's expertise, dedication, and ability to come up with solutions when we felt stymied by our tech developers," says Turner.
Eventually, they hope to hire an in-house developer—one who shares their level of understanding and passion for anti-oppression.
Expanding CultureBrew.Art's Reach
With the artist portal developed, the CultureBrew.Art team is now focused on fine-tuning the engager portal. This is where theatre, dance and opera companies, film/TV casting professionals, schools, community and social service agencies, government and ad agencies, media outlets, and others can access the site's large talent pool and post opportunities from calls for artists to funding and awards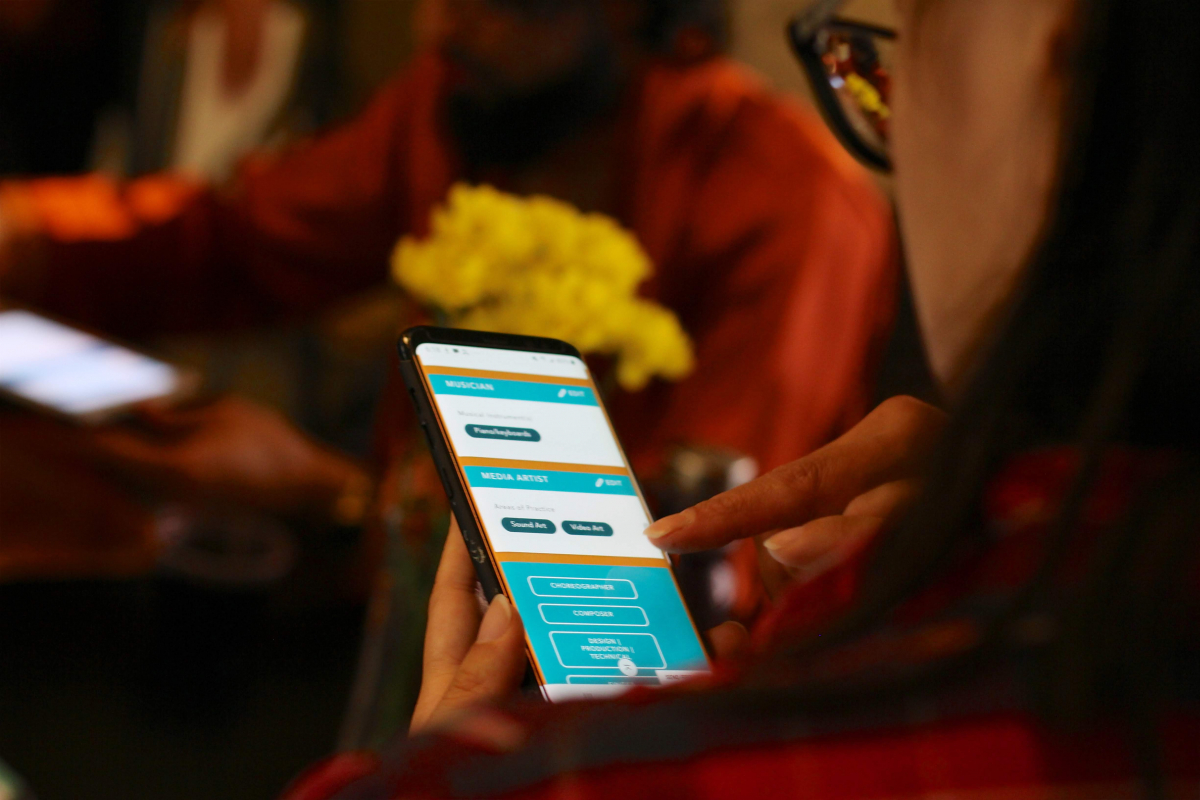 Photo credit: Tetsuro Shigematsu.
A CultureBrew.Art app is also in the works, thanks to a partnership with the Centre for Digital Media where a team of graduate students are helping to design a prototype. The app will help connect artists, and is envisioned particularly for those in rural, remote, or Indigenous communities. Turner says their team jokes that it will be like "Tinder for BIPOC artists."
Positive Impact and Tangible Change
Despite the barriers and bumps along the way, one thing that keeps Turner going is the positive feedback from CultureBrew.Art's members. One of her favourite things to do is scroll through the hundreds of profiles to get a visceral sense of just how big the community is. She says it's especially encouraging to see so many faces she hasn't met yet despite her wide network.
"So often we operate in a space where we're isolated, we only see one or two brown faces in a particular show or production…but to see in one space, all of their pictures, all of their skills, all of their experience, it's really energizing and rewarding."