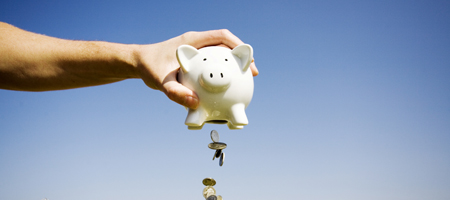 Community foundations explained
A.J. had done fairly well for himself and his family. Now in his 50s, he was comfortable, in good health, his house paid off, the kids were finished university and starting their careers, and there was enough money in the bank for retirement.
A.J. had reached that stage of life where he wanted to find a way to give back to the community where he had earned this prosperity, where he'd made his home and raised his kids. He'd been thinking about it for a few years, but wasn't sure how best to do it.
It was his financial advisor who first suggested Vancouver Foundation. For a minimum of $10,000, Vancouver Foundation would set up an endowment fund for A.J. that could be dedicated to the charities of his choice. It could be a grant for underprivileged youth one year, or to help seniors go on recreational trips the next. There were thousands of possibilities.
His fund would grow, and each year a portion of the interest earned would be dedicated to charities of his choice. The remainder would be invested back into the fund so that the base amount would continue to increase. That way, the endowment fund would keep giving year after year.
There were other factors that appealed as well…
There was always the tax deduction. But more importantly, because the Vancouver Foundation is Canada's largest community foundation, A.J. could do all his charitable giving through one source.
There was flexibility — from year to year, he could change which charities and which projects he supported. Or he could decide to always give to the same organizations. And at any time, he or his children could add more to the fund.
If he wasn't sure where to give in any one year, A.J. could pool his money with other donors and have the Foundation's expert advisory committees screen and select projects from hundreds of innovative applications received each year.
Vancouver Foundation has advisory committees in nine areas: animal welfare; arts and culture; children, youth and families; education; environment; health and social development; health and medical research; homelessness; and youth philanthropy. These committees comprise experts in their field — practitioners, leaders, executives, and academics — who volunteer their time to the Foundation. They know the needs and emerging issues in their field; they know which projects would have the most impact, and are familiar with the capacity and reputation of the organizations requesting grants. With this kind of oversight, A.J. could be assured his money would be used effectively. He could even build the fund gradually; giving money every year till it reached the $10,000 mark.
Choosing the Vancouver Foundation wasn't difficult. They have the knowledge, the flexibility, the connections to the community, and 65 years of experience in philanthropy.
Far more difficult was deciding which charities and project to support – each member of the family has their own favourite. The debate will go on around the dinner table for some time about who will benefit from the family's fund.