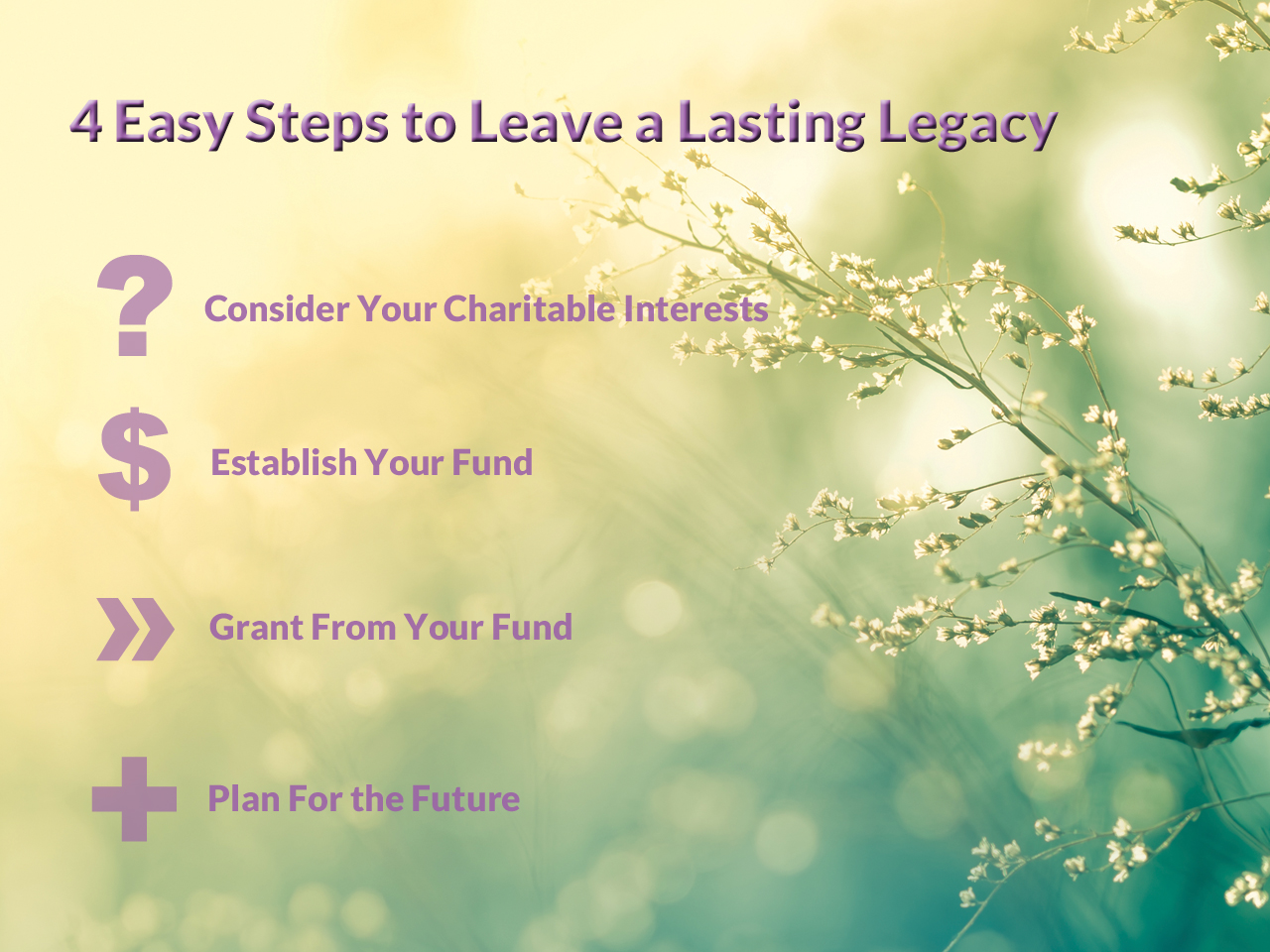 Create your own fund
1. CONSIDER YOUR CHARITABLE INTERESTS
What are you passionate about? Arts and culture? Helping children? Medical research? When you establish a Donor Advised Fund at Vancouver Foundation, you will have the flexibility to support the charities and causes you care about most.
2. ESTABLISH  YOUR FUND
It's easy to establish your own Donor Advised Fund at Vancouver Foundation. With a gift of $10,000 (or $1,000 to start), a fund can be set up in just a day or two. The fund's capital is endowed and only the income is granted out, so the fund keeps on giving year after year.
3. GRANT FROM YOUR FUND
With a Donor Advised Fund, you can have as little or as much involvement as you want. You can support any registered Canadian charity, or you can focus on a charitable cause and leave the decision-making to our volunteer advisors who will evaluate hundreds of projects on your behalf.
4. PLAN FOR THE FUTURE
Planning for the future is important, as your Donor Advised Fund is a lasting legacy that will continue to support the community for generations. You can appoint a trusted friend or family member as your successor fund advisor, or ask Vancouver Foundation to carry out your wishes in perpetuity. You will also have flexibility and ease if you are planning an estate gift to Vancouver Foundation.
To read more about establishing a fund go here or call our Donor Services department at 604.688.2204
Read the latest edition of Vancouver Foundation magazine – The Nature of Belonging.