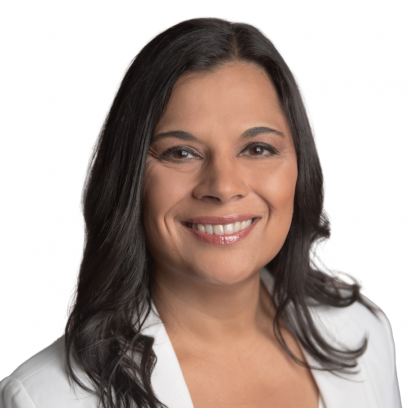 Jessie Adcock
Jessie is a technology and operations leader with a history of driving transformation in rapidly changing, complex organizational environments in both private and public sector. Jessie is currently Vice President, Digital at Finning International and is responsible for a global portfolio consisting of Marketing, Digital Strategy, Data and Analytics, Software Engineering and eCommerce.
Prior to this role, Jessie served as a member of the City Leadership Team (CLT), as General Manager of Development, Buildings and Licensing (DBL) where she managed a complex operation overseeing the City's activities in support of Construction, Development and Community Standards. Her portfolio included: In-Person and Phone Services, Plan Review Services, Permits Administration, Building Standards Policy, Inspections and Field Services, Animal Services, Licensing & Community Standards Policy, Business and Vehicle for Hire Licensing, Community Standards and By-law Enforcement, Property Data Administration and Research Services, Development and Construction Payments Administration.  Before becoming GM of DBL, Jessie first served as Chief Digital Officer and then as Chief Technology Officer leveraging her expertise in digital technologies, operations and change management to support the City's wider technology transformation in its various business units as they navigated and adapted to the era of Smart City technologies driven by the Future of Work, New Economies, IoT, Mobility, Data, Cloud and Automation.  The City's transformation efforts have been globally recognized, winning the IT World 2018 Digital Transformation Award and leading to Jessie being named a finalist for 2018 Canadian CIO of the Year. The work was also recognized by the BC Tech Association with the City of Vancouver having been named a 2020 Technology Impact Awards (TIA) Finalist in the category of Excellence in Technology Adoption.  When Jessie first joined the City as Chief Digital Officer (CDO) in 2013, she became the first individual to hold such a role in a Canadian public sector organization.
Her experience prior to joining the City includes senior roles in the financial services and telecommunications sectors with a broad range of employers from start up to multinational.