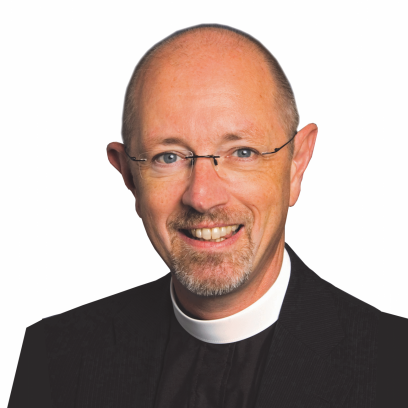 Peter Elliott
Member, Honorary Governors' Council
An Anglican priest, and since 1994 the Rector of Christ Church Cathedral and Dean of the Anglican Diocese of New Westminster, the Very Reverend Peter Elliott was born and raised in St. Catharines Ontario.  Educated at public schools in St. Catharines, Peter holds a Bachelor of Arts degree from Trent University Peterborough (1976), a Master of Divinity degree from Episcopal Divinity School in Cambridge Massachusetts (1980) and a Doctor of Divinity degree (honoris causa) from the Vancouver School of Theology (2009).  He served as Chancellor of Vancouver School of Theology from 2011 to 2015.   In 2013 he was awarded with the Queen's Diamond Jubilee Medal by BC Premier Christy Clark in recognition of his contribution to the community.
Active in the Anglican Church nationally and internationally, Peter was a leader for full inclusion of the LGBTQ/2S community in the life of the church.  He was included in North America's Out magazine's 2004 list of the top 100 most intriguing gay people
Christ Church Cathedral is Vancouver's oldest surviving church building and during Peter's tenure an extensive building restoration and renewal program has been completed and this $12 million program has been recognized as an excellent example of heritage rehabilitation. In 2016 the final phase of Cathedral building restoration and renewal was completed with a $10.5 million project to complete the seismic upgrade, install a new standing seam zinc roof, expand the kitchen and construct a new stained glass bell spire on the Cathedral's north east corner, with four custom cast bells.  The expanded kitchen has allowed the transformation of the Cathedral's outreach to be part of the food security network in downtown Vancouver.  Over 100 meals are served to vulnerable people 5 days a week through the Cathedral's Maundy Café.