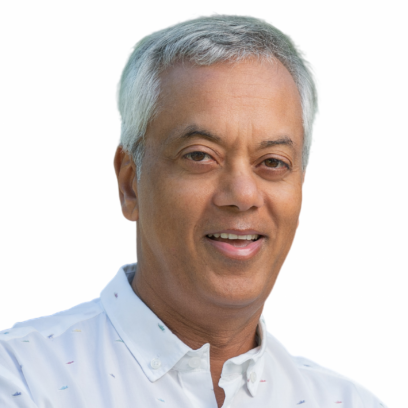 Praveen Varshney
Member, Board of Directors
Chair, Impact Investment Committee
Praveen has been a principal of Varshney Capital Corp., a Vancouver based merchant banking, venture capital and corporate advisory services firm since 1991.  He's also a Founding Director of Pyfera Growth Capital & a Founding Director of Humanitas Smart Planet Fund, both with a social impact focus.  Mr. Varshney obtained a Bachelor of Commerce degree from the University of British Columbia in 1987 and is a FCPA, FCA.
He has been a Director or Officer of many publicly traded companies over the years including one of Canada's largest fintech companies, Mogo Inc. (NASDAQ: MOGO & TSX: MOGO) (Co-Founder).  He is also a Co-Founder of NEXE Innovations (TSX.V : NEXE) and of Little Kitchen Academy, and former CFO of Carmanah Technologies which became Canada's largest solar company, and of The Plastic Bank.  He was also Co-Founder of a predecessor of Mountain Province Diamonds (TSX : MPVD) who's Gahcho Kue project in September 2016 became the world's largest new diamond mine since 2003 & De Beers' (MPVD's partner) second-largest producer behind its Jwaneng mine in Botswana.
Praveen is a member of the Vancouver Chapter of EO since 1996, Toniic, TiE Vancouver (Founding Director) & Silicon Valley Blockchain Society – Vancouver Chapter (Founding Director).  He's also on a number of non-profit boards such as the Varshney Family Foundation, Dalai Lama Center for Peace + Education & a Founding Member of Instruments Beyond Borders.  He's also an SVP Vancouver Partner, a Director of Foundations for Change, and on the Advisory Boards of Room to Read Vancouver and The Thomas Edison Innovation Foundation in New Jersey.  He also Co-Founded with his daughter, Jaiya, Down to the Last Straw, a global movement to reduce plastic waste with a major focus on single-use plastic straws.
Praveen is also a past recipient of Business in Vancouver's 40 Under 40 Awards and the 2020 Greater Vancouver Board of Trade Wendy McDonald Diversity Awards Outstanding Mentor recipient.