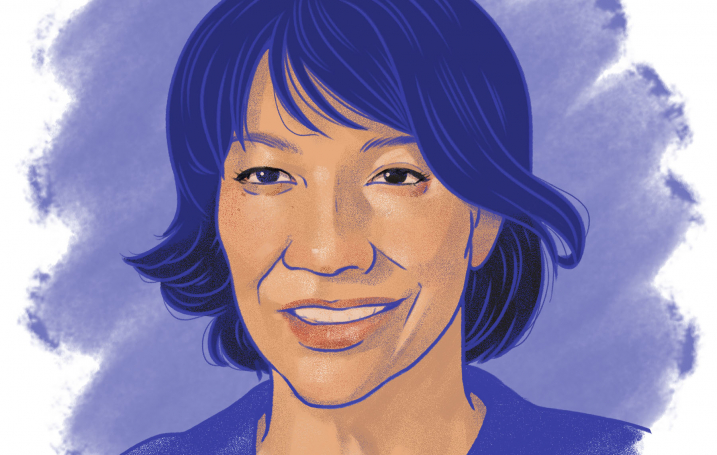 Five Predictions for the Future of Philanthropy
Grant reviewer K'aayhlt'aa Haanas Valine Brown shares a few examples of possible initiatives
Illustrations by Maria Nguyen
The COVID-19 pandemic changed the way we do philanthropy and how non-profits serve their communities. We now have the opportunity to reinvent the way we work. So, what's next as we head into post-pandemic recovery? We talked to five leaders about their vision for our future.
Leslie Varley (illustration to the left)
Executive Director, BC Association of Aboriginal Friendship Centres 
"Building back better must be about community agencies collaborating with foundations and demonstrating what we can do together. Our (foundation and front-line agency) collective heart-centred humanity, our compassion, our willingness to work together in crisis, was the big shining light of the pandemic. Let us continue this."

Kris Archie
CEO, The Circle on Philanthropy and Aboriginal Peoples in Canada
"One thing I hope we see more of is direct reparations…this would require organizations to take a good look at how their endowments were built, [on] whose back and whose land was that wealth created, and how to start giving directly to the Nations that were impacted by that harm."
Kevin McCort
President & CEO of Vancouver Foundation
"[Charities] will have enough difficulty in dealing with revenue constraints, more pressure on their volunteers, and increased demand. They don't need pressure from their donors. By using a trust-based approach, we're saying, 'We know where you're coming from, we know what you're doing, and we trust that you've got the interests of your community at heart.' "

Alison Silgardo
CEO, Seniors Services Society of BC
"Community-based non-profits will have a challenge in continuing to deliver services without systemic change. The level of funding for front-line staff today will fast-track [non-profit workers] into poverty. We are seeing this trend among older adults who have worked all their life."

Zahra Esmail
Former Executive Director, South Vancouver & Marpole Neighbourhood Houses
(currently CEO of Vantage Point)
"COVID-19 has made social isolation even worse, and negatively impacted mental health for so many. It will take non-profit organizations time and extra resources to be able to rebuild social connectedness in communities through hybrid programs — in person and virtually — in the days, months, and years ahead."
This story was first published in Vancouver Foundation Magazine 2021.