Local Economic Development Lab
Vancouver's downtown eastside (DTES) residents face challenges including economic exclusion, and displacement due to gentrification. But the area is also home to a vibrant group of social entrepreneurs. By identifying great ideas, and applying rapid prototyping, evaluation, and business model development methods, a vibrant and socially inclusive local economy is within reach.
Overview
Program:
Education & Training, Test Grant
Organization:
Ecotrust Canada and RADIUS SFU
Partners:
City of Vancouver, McConnell Foundation, MITACS, Koerner Foundation, Vancouver Urban Core Community Workers Association
Project Details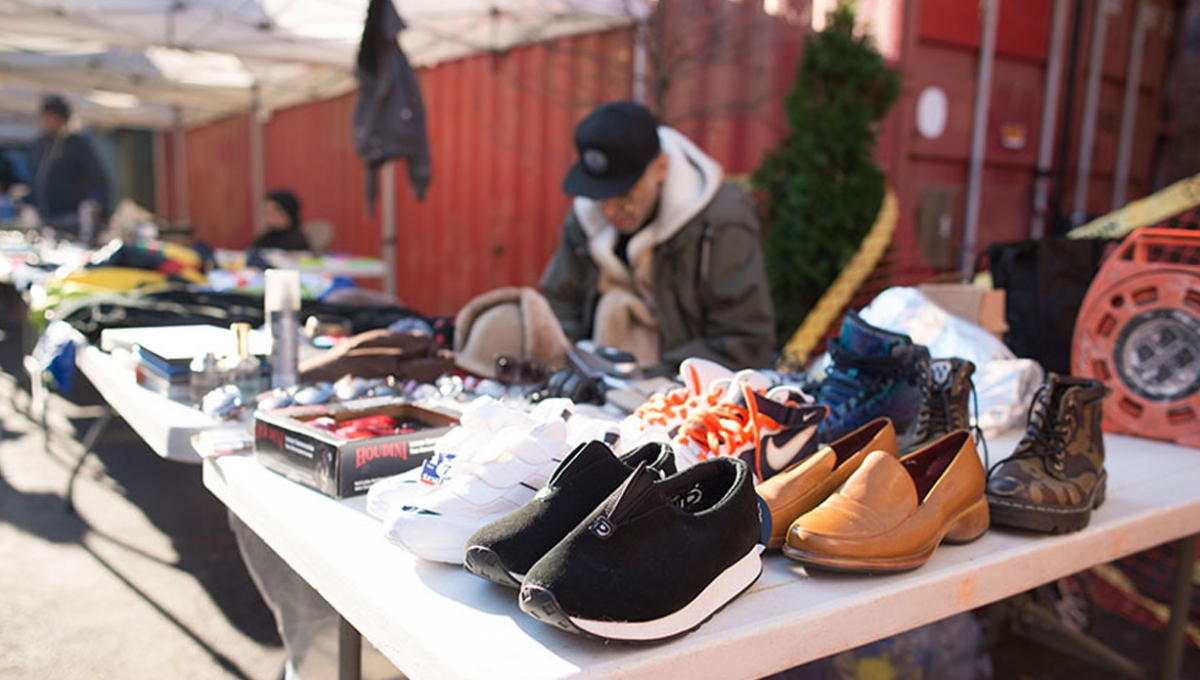 Only a small proportion – just 13% – of residents in the DTES are employed in the local economy, while more than 60% depend on Income Assistance, Old Age Pension, part-time minimum wage, or unregulated work. The Local Economic Development Lab (LEDLab) provides research, prototyping, and collaboration support to social entrepreneurs in the DTES to turn great community-powered ideas into successful and scaleable businesses that create economic independence for residents.
Better collaboration means better ideas
The LEDLab approach is based on making the most of the local assets that exist within the community. By focusing on resident inspired ideas, LEDLab places the people most affected by the issues at the centre of creating solutions. It challenges traditional models of authority to allow for innovative land use and flexible permits that support affordable production spaces for artists and businesses. But to do all this, LEDLab must bring people to work on shared problems in new ways.
the LEDLab methodology disrupts existing silos by intentionally bringing together otherwise disconnected people and organizations
Efforts to grow the local economy in the DTES by service providers, funders, and entrepreneurs often operate independently of each other. The LEDLab methodology disrupts existing silos by intentionally bringing together otherwise disconnected people and organizations. The well defined 'Social Innovation Labs' approach is applied to align people, resources and ideas around a central problem or challenge statement, serving as a starting point for social experimentation within a team, and a process and space that supports innovation.
The LEDLab project is supported by strong partnerships with respected organizations, a robust evaluation process carried out by graduate students from Simon Fraser University, and well qualified program staff to ensure that lessons from the work are captured and actively shared with the community.
 
The risk is worth it
The LEDLab project is working on 84 new leads for social enterprise business development so far, and already over 50 non-profit organizations, social enterprises, and resident groups are directly benefiting from capacity building, strategic planning support, system mapping, and evaluation work.
While not every project works out as intended, every project is an opportunity for learning and sharing. The Connected Kitchens debrief is an example of sharing the lessons learnt.
Meanwhile, projects like Knack are heading into a second year in the LEDlab program, while Rebuild is beginning to provide construction jobs for individuals facing multiple barriers to employment.