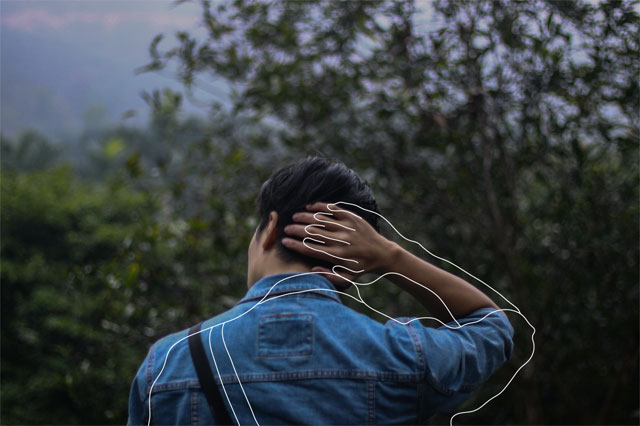 Health Justice: Why Tackling Mental Health Stigma Should Start with Policy Change
Illustration by Scott Knowles Design 
At the root of most community challenges you'll find a system that needs work. That's why Vancouver Foundation is committed to address the behaviors, routines, authority, and beliefs that contribute to the vibrancy and inclusion of communities across BC. Each year we fund a number of organizations working to change systems for the better. One example is Health Justice, a non-profit looking to improve the laws and policies that govern coercive healthcare in BC. Coercive healthcare is when the power to make decisions about one's own healthcare is taken away or limited by laws or policies.
Modernizing the Mental Health Act 
Health Justice is working to change the Mental Health Act which currently authorizes the healthcare system to detain, discipline, and administer psychiatric treatment without a person's consent.
"One of the things we identified is that many parts of the Act are very similar to when they were first passed in 1964. The way we understand and treat mental health from a social perspective has changed dramatically," explains Kendra Milne, co-founder and executive director of Health Justice. "Laws need to keep pace with social perspectives, best practices, and human rights. Our ability to make healthcare decisions is core to our dignity."
Coercive mental healthcare is often experienced by people who already face systemic and institutional barriers including people with disabilities, Indigenous and racialized people, and people living in poverty. This can create trauma and distrust in health care providers, which can lead to worse health outcomes.
Advancing Change from Different Sides 
Health Justice aims to tackle this issue by taking both a top-down and bottom-up approach. "The health care system tends to be a bit of a telephone game between the top and the frontline," explains Milne. "The gap is often too big and so those with power to change the law don't understand how the law is being implemented."
Their top-down approach is aimed at engaging elected officials and those who have power to change laws through research, education, and policy recommendations.
Their bottom-up approach focuses on working alongside people who have experienced involuntary treatment to teach frontline staff —who are often traumatized by having to administer coercive care—to create pressure for policy change. This is done through workshops funded by a Systems Change Grant, which mobilizes frontline staff like nurses and social workers within their own professional networks.
By anchoring this work in lived experience, it has brought unparalleled expertise, according to Milne. "There are incredible assumptions of folks' capacity. We wrongly assume they're not capable of very much. It's important to get those voices to lead our work," she explains. "It felt really necessary as a counter to a system that really disempowers. It dehumanizes them. We want to lift up their humanity and expertise."
Policy Work and Systems Change Go Hand-in-Hand 
For Milne, policy work is key to creating change at an individual level by contributing to developing more inclusive and equitable systems. Stigma around mental health often impacts people on a personal level but this stigma is often the result of discriminatory assumptions that are baked into laws and policies.
"Until we address the root cause of these assumptions, we're not going to make changes. Support from funders to do long-term work to explore and address root causes is critical in supporting equity and equality for folks," says Milne. "[At Health Justice], we want to use our resources and privilege to shift power imbalances because we know that results in better systems."
---
If you'd like to support Health Justice and their important work, please consider making a donation by visiting their website.