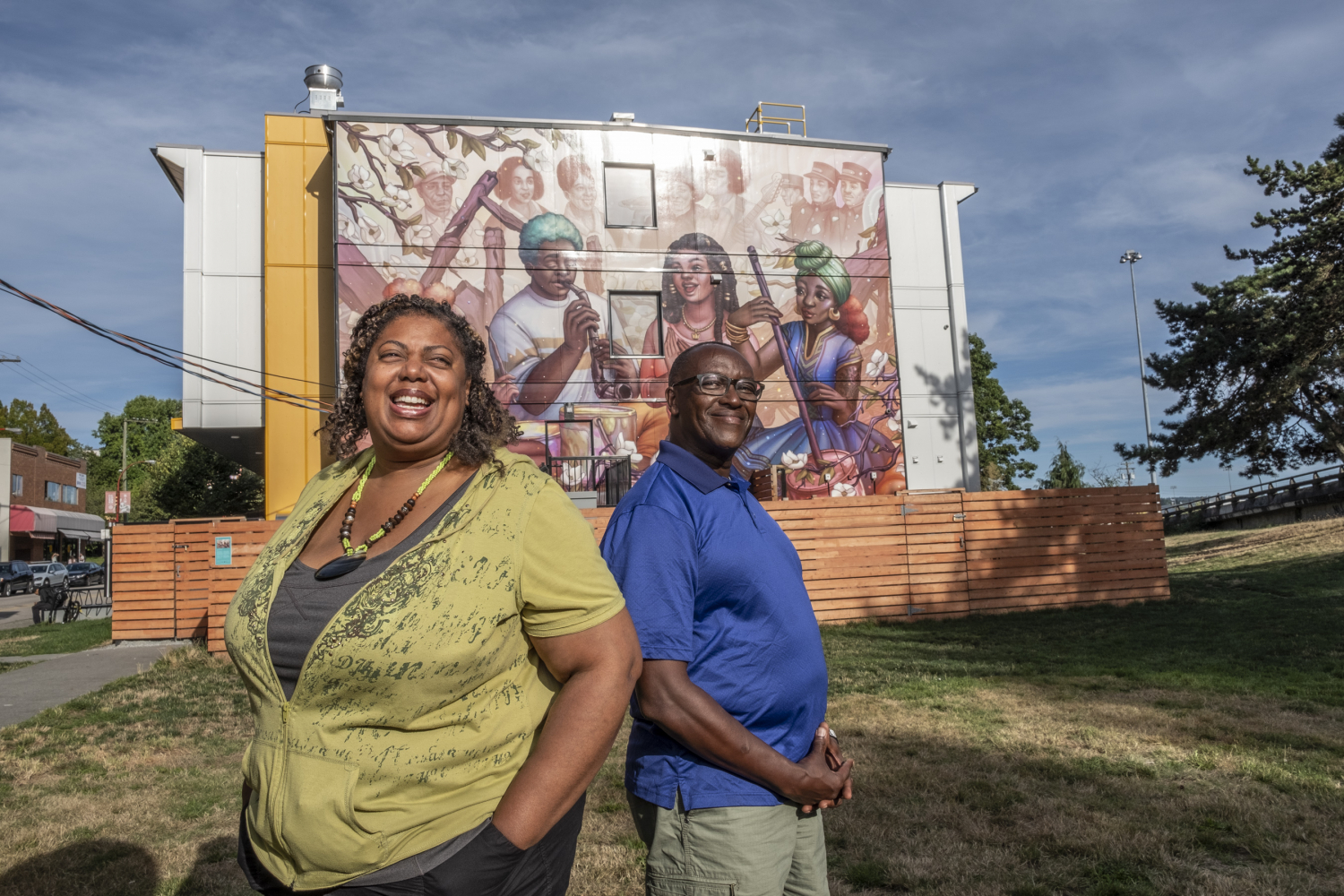 Hogan's Alley Society is the Heart of Black Vancouver
Photo by Vincent L. Chan. Above: Siobhan Barker (left) leads the culturally appropriate food hamper program and Lama Mugabo (right) is a board member at Hogan's Alley Society.
As society grapples with the work of dismantling racist systems, new paths for healing are being formed through grassroots organizations that serve Black communities. Hogan's Alley Society (HAS) is one of several Black-led organizations harnessing the most recent wave of support for racial justice.
Based in the historically Black neighbourhood of Hogan's Alley, Hogan's Alley Society "advocates for Black Vancouverites who have endured the legacies of urban renewal and their erasure from the official historical narrative."
Currently, Hogan's Alley Society serves its community at Nora Hendrix Place, a temporary modular housing development operated in partnership with PHS Community Services Society. PHS act as property managers while Hogan's Alley Society provides programming tailored to the needs of the Black community.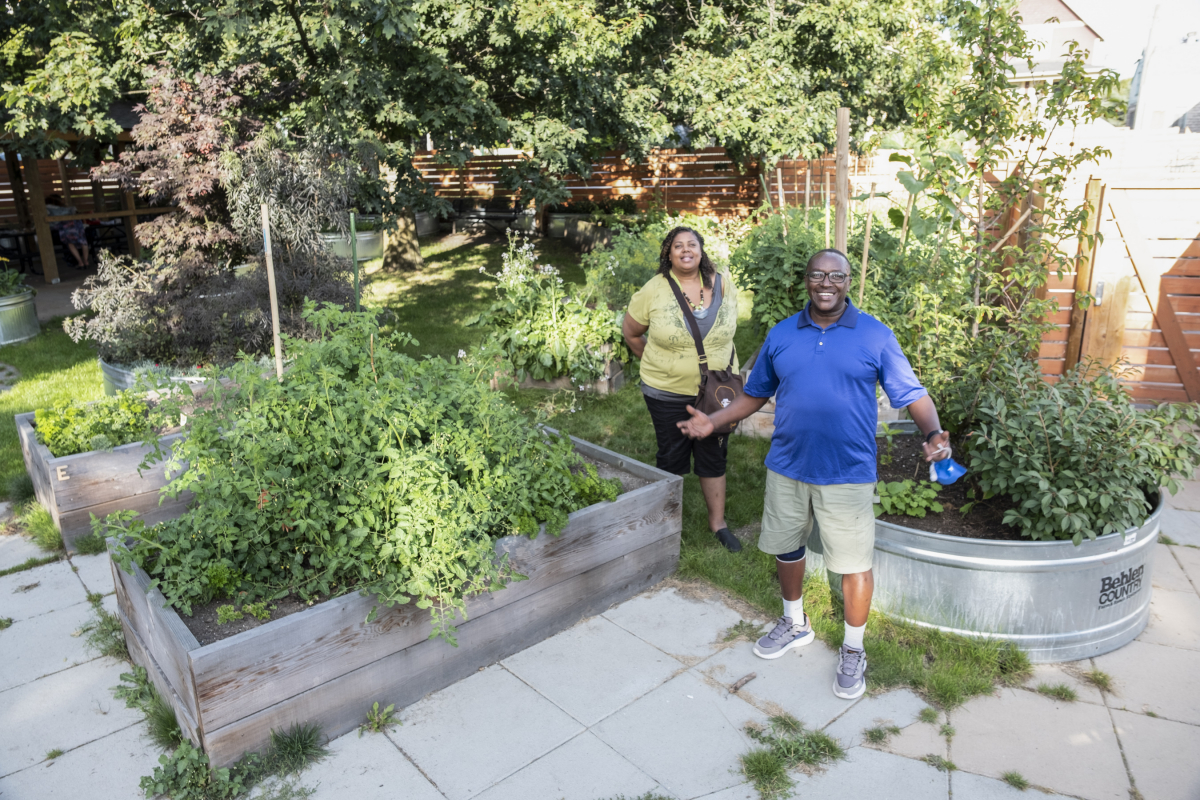 One stand-out is the hamper program spearheaded by Siobhan Barker, an experienced food-justice advocate. When assembling food hampers for the residents of Nora Hendrix Place, Barker focuses on foods she describes as "culturally significant" and "nurturing in spirit and body." This means fresh produce plucked from Hogan's Alley Society's community garden or farmed by other local, Black-led organizations.
When COVID-19 hit, Hogan's Alley Society had to adapt. Physical distancing guidelines made it harder to offer direct support to the residents. This was compounded by the fact that many of them did not have mobile phones. In partnership with national telecom companies, Hogan's Alley Society secured 50 smartphones and SIM cards for the residents.
Hogan's Alley Society also used an emergency grant from Vancouver Foundation to bolster support services to accommodate various levels of literacy and communication styles. Then, on May 25, police officers brutally killed George Floyd, a Black resident of Minneapolis. Protests spread across the globe in support of Black Lives Matter and racial justice. Phone calls and emails began pouring into Hogan's Alley Society with requests for interviews and consulting services.
Though the increased visibility is welcomed, the leaders of Hogan's Alley Society, such as board member Lama Mugabo, have found themselves working hard to serve their communities while contextualizing systemic racism for new supporters.
Mugabo sees this historical time as "an opportunity for substantive change," but acknowledges the roadblocks. Many Black-led organizations struggle to meet the c