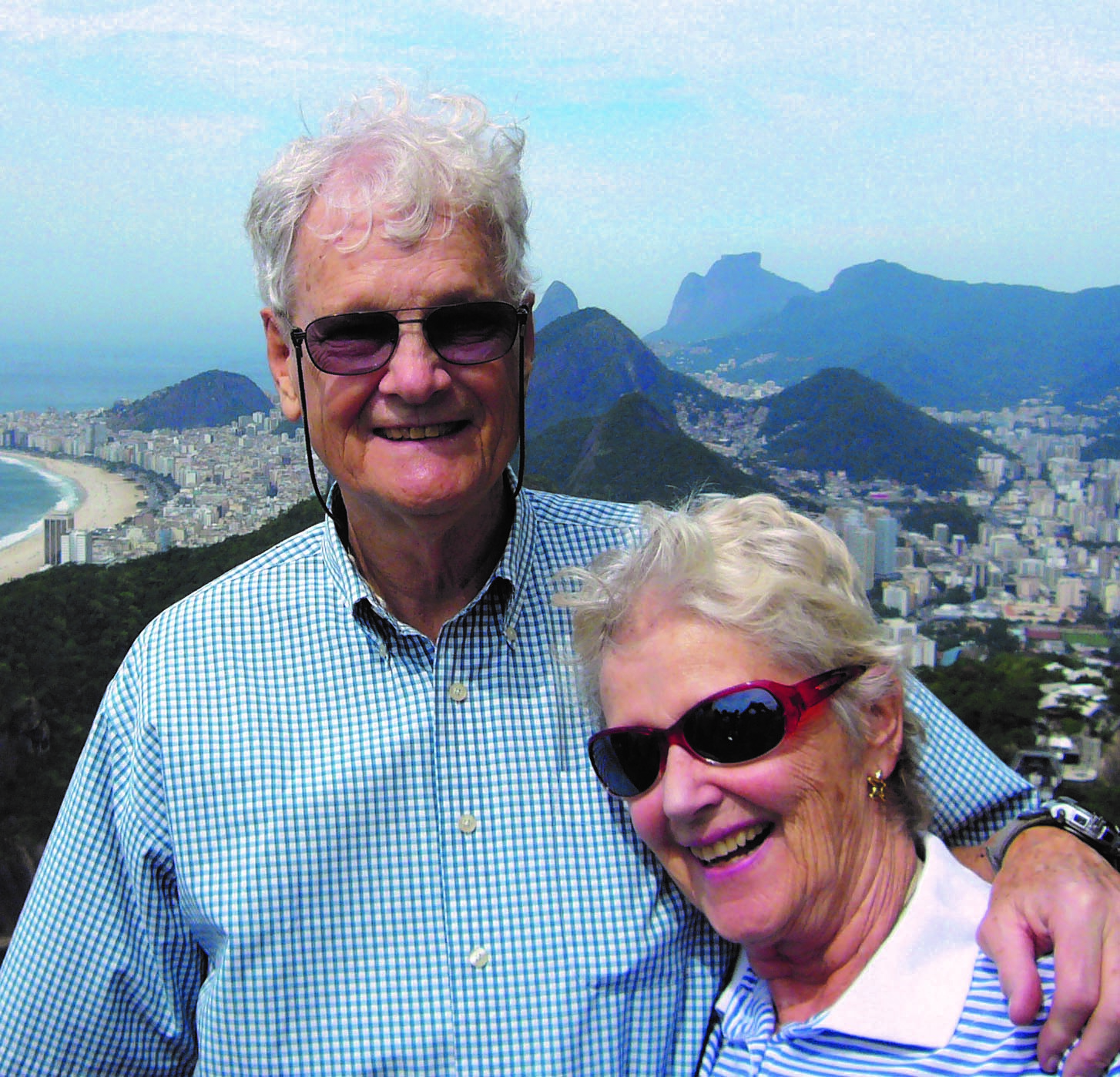 Honouring His Memory
Photo: George and Jean Hutchison. Courtesy of Lynda Hutchison. 
When Vancouver Foundation asked Lynda Hutchison to take part in a gift match supporting those impacted by the pandemic, the answer was a resounding "Yes!" For the Hutchisons, philanthropy is a family tradition.
Her father, George Hutchison, was an accountant and astute investor for whom giving back to the community was a core value. "He was big into giving back to the community where he was born and raised," says Lynda.
Today, one of the ways Lynda keeps his memory alive is by funding charities through the George Hutchison Foundation, a donor advised fund established in his memory five years ago.
Before he passed away in 2012, George made his desire to have a fund established at Vancouver Foundation known to his family. He appreciated that Vancouver Foundation had long-standing relationships with charities and organizations that help people in so many different ways. And now, his family is able to focus on what was most important to George: education and keeping people healthy.
"Personally, as I started to get involved, there were some [charities and organizations] that I had never heard of; it's amazing what is out there in the community," says Lynda, "Vancouver Foundation is very enlightening in that way."
Lynda was able to support the Community Response Fund (CRF) and challenge other donors to contribute the same amount or more. Lynda's challenge was quickly accepted by several donors.
Lynda's 16-year-old daughter also understands the importance of those who have the means to be committed to giving back to those who may not be as fortunate. She is currently preparing for her eventual role as an advisor for the fund that honours her grandfather's legacy and continues to support, uplift, and strengthen the community as a whole.