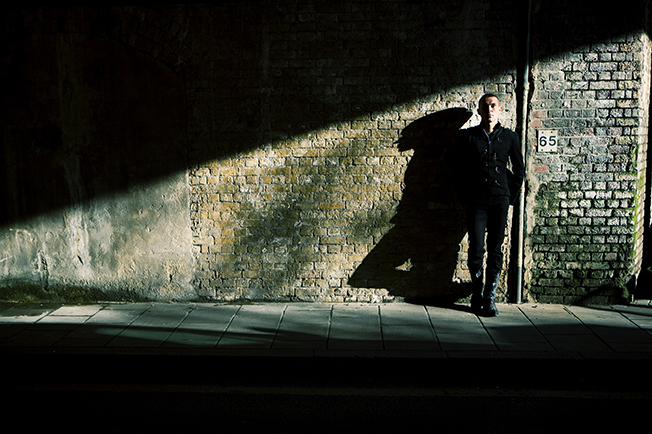 HUSTLE – Men on the Move
HUSTLE – Men on the move
It's just a pair of socks.
But Matthew Taylor knows those two bits of grey wool could make the difference between a good decision and a bad date tonight for a young man on the rain-slicked streets of downtown Vancouver.
Taylor and another outreach worker are walking through downtown south and Yaletown. At night, this tony enclave of brick faced boutiques, galleries and restaurants reveals another, seamier side. One not mentioned in the tourist brochures or condo ads. That's when part of Vancouver's trendiest residential neighbourhood for urban professionals becomes "Boystown" — a popular "stroll" for men seeking sex with young boys.
Taylor and his colleague are making the rounds, making contact, dispensing a little food, warm clothing, and support. Three nights a week they're out, on downtown Vancouver street corners and in the bars. It's a late shift – 7-9, 9-12 and even 1-3 in the morning on occasion. They carry safe sex materials, needle exchange, beverages, snacks and socks.
On a typical night they'll see 25 to 30 young men. Some are under 18. Many are addicted.
"These guys have very little support," says Taylor. "Some of their realities are broken homes, sexual abuse, identity crisis … Addiction is big. We're seeing a lot of serious problems — crystal meth, pot, alcohol, heroin."
Taylor is the driving force behind "HUSTLE – Men on the Move" – one of the few outreach and support programs for male sex trade workers and at-risk youth in Canada. He leads a team of four staff who engage with the community. And he knows what he's talking about. He worked as a male escort in Vancouver, on and off the street — sometimes this very street — for six years.
"I wasn't the typical guy in the trade," says Taylor. "I got into it late, and I came from a wonderful loving family. At one point in my life, I made some bad decisions.
I got really good at being really lost for a few years … That's why I know a full stomach and warm dry feet can do a lot for making better decisions. It can make a huge difference in terms of somebody's perceptions, and their empowerment. If we can make these guys feel less isolated, feel like they matter, then that's accomplishing a lot."
The lack of specific support for male sex trade workers led Taylor and a colleague to start "HUSTLE" as a pilot project in May 2007, in partnership with PEERS Vancouver Resource Society.
While core funding is from the CKNW Orphans Fund, a recent grant of $60,000 over three years from Vancouver Foundation donors has helped keep the program running and enabled HUSTLE to offer mentoring to a youth worker in frontline service and support.
According to Taylor, men often don't feel comfortable accessing traditional services for sex workers because these are usually geared towards women. This focus does not address issues of shame, sexual identity, and the repression of emotion that is such a strong part of the male experience.
Taylor and his outreach workers also know how tough it is to get off the street. "When you're hungry and addicted, you're going to do whatever it takes to survive … Because we're hands-on, we're frontline, in the trenches, dealing with people with addictions, we see it all the time," he says.
Gaining trust often takes time, and may involve taking some verbal abuse. "We don't take it personally. But we come back. We're consistent."
That commitment has led to a bit of grudging respect from young men on the street, and a glimmer of recognition from funding agencies. "It's taken a while to build those relationships. There's some street cred and some recognition that we've been there, done that."
Some experts estimate that only 10 to 15 per cent of the sex industry in B.C. is based outdoors. That most of it takes place in homes, hotels or municipally-licensed businesses. But no one knows how many young boys and men are selling sex in Vancouver, and where.
Dr. Sue McIntyre is one of the few researchers to study male sex trade workers in Canada. Her 2005 report Under the Radar: the Sexual Exploitation of Young Men is a disturbing glimpse into the world of male prostitution and exploitation. Her findings, the product of more than 150 interviews, back up Taylor's experience on the street:
* Most male sex workers (75%) entered the trade before the age of 18
* Young men start younger and tend to stay longer in the trade than women.
* Many male sex workers (more than 40%) are aboriginal boys and men catering to a customer base that is predominantly middle- to upper-class and white
* It's a rough business. Most male hustlers have experienced violence (80% report being beaten up at least once)
* There are fewer opportunities for males to exit the trade (for example, childbirth is a chance for young women to get out. It often brings support from the family or the state. This is not an option for men).
* Exiting the trade is a long process, usually attempted more than once.
And until 2007, and "HUSTLE", there were no specific programs for men in the trade. The exploitation of young men has never had the profile of female sex workers. It has always existed, literally, in the shadows.
Though even that's changing, says Taylor. The trade is moving indoors, and online. The street corner is being replaced with chat lines, craigslist, Facebook and other social networking sites. "Actually it's going back and forth between the street and the computer. The lines are more blurred now."
"HUSTLE" is adapting to keep up. In addition to street outreach, they have a support group for survival sex trade workers that meets every Wednesday night.
"It's a safe and comfortable atmosphere where men can share their experiences and challenges," says Taylor. "Very come as you are. Very low barrier."
"HUSTLE" also has plans to build a life skills toolkit specifically for male sex workers.
And they'd like to explore the possibility of dedicated housing.
In the meantime, the street outreach continues. "HUSTLE" workers are out three nights a week, in all kinds of weather … making contact with male sex workers and at-risk youth.
It may be just a pair of socks. But for Matthew Taylor, and for the young man waiting in the shadows, it's a start.
To find out more about HUSTLE – Men on the Move visit the website at www.peersvancouver.org or call 778.868.1776. To donate to the program, call 604.688.2204.