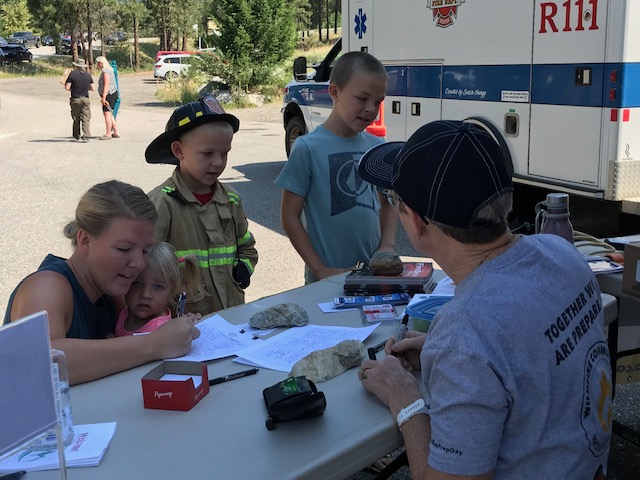 Ideas for Rebuilding Community
Rebuilding community means bringing us all to a place where we are not just surviving, but thriving. For groups that face daily marginalization, this involves ensuring that basic needs are more than met. Here are five initiatives Vancouver Foundation — with the help of our donors — has funded this year to support and empower communities to rebuild together.
Affordable Housing by and for Small Communities
Real estate prices are on the rise everywhere in BC, even in the most remote parts of the province. New Commons Development is expanding its reach to build affordable housing in small and rural communities, with a focus on developments that can be stewarded by community organizations, so that what they build can remain affordable for generations to come.
Separating Disability from Poverty
People with disabilities in BC face poverty at twice the rate of the general population and have fewer means of overcoming it. Disability Alliance of BC and the Disability Without Poverty movement are advocating that the federal government design and implement a Canada Disability Benefit in a way that will raise the income of Canadians with disabilities above the poverty line.
Safety Through Access to Legal Services for Women
In addition to family law services, Rise Women's Legal Centre operates an equality law clinic for self-identified women in the Downtown Eastside that assists clients with replacing identification, drafting human rights and police complaints, and notarizing documents. By providing these services, Rise helps marginalized women and gender-diverse people pursue equal and fair treatment.
Culturally Appropriate Support Systems
Demand for crisis lines like KUU-US surged as more Indigenous children's bodies were recovered from the sites of former residential "schools" through this year. With the official toll now at 5,049 and more school grounds still left to search, there is a continued need for supports by and for Indigenous people. Call KUU-US toll-free: 1-800-588-8717
Timely Fire-Safety Training for the Neighbourhood
In July 2021, the community of Anarchist Mountain came together to learn about how to protect their homes in case of evacuation due to wildfires. This event was funded by a Neighbourhood Small Grantand happened just in time to escape additional wildfires that started in their community days later. Funded together with the Community Foundation of South Okanagan-Similkameen.
Support projects like thisthrough our Community Impact Fund.