 In the business of reducing homelessness
BC Business magazine article on the work of Vancouver Foundation board member John McLernon, as he takes a lead in addressing the issue of homelessness.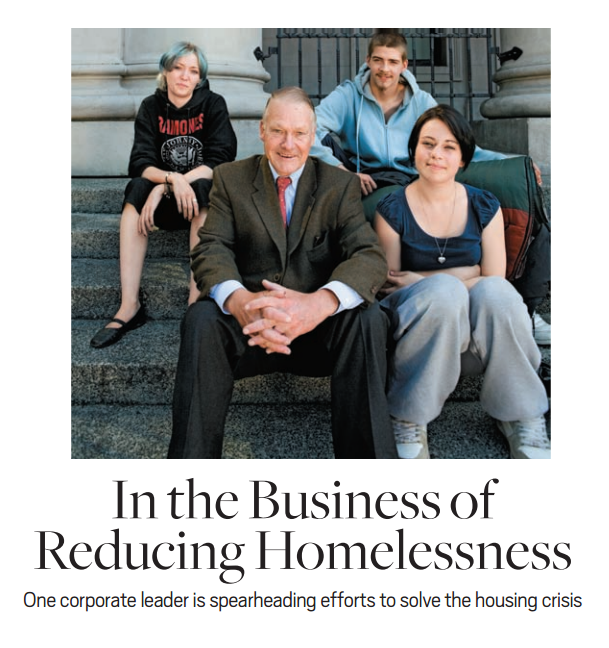 In the Business of
Reducing Homelessness
One corporate leader is spearheading efforts to solve the housing crisis
Helping the homeless? Business used to leave that to government and non-profits.
But that's changing, at least in Vancouver, where the business community is
increasingly becoming a partner in efforts to solve the city's homelessness crisis.
"Business is realizing homelessness is a community problem – we're all being
affected and we're all paying for it," says commercial real estate executive John McLernon of
Colliers Macaulay Nicolls, one of a number of high-profile business types who have recently
started contributing their time, energy and in some cases money to help solve the issue.
"The business community is finally seeing it has something to offer. It's almost like we've
been the missing piece of the puzzle."