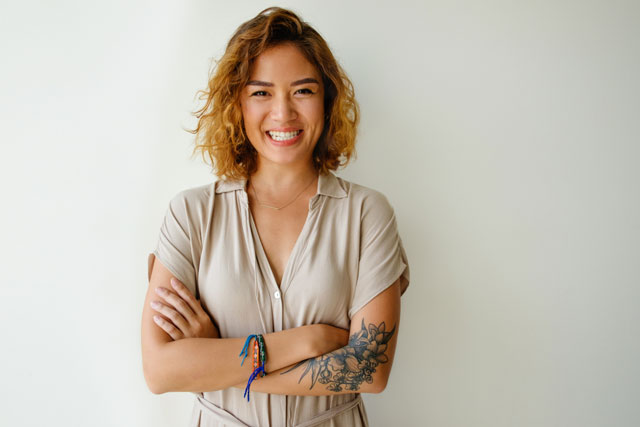 IRP Funds 29 Organizations, Prioritizing Those Led by Indigenous and Racialized Communities
Through the Investment Readiness Program (IRP), Vancouver Foundation in partnership with Canvas Foundation, Vancity Community Foundation, and Community Foundations of Canada (CFC), has awarded funding to 29 organizations, deploying a total of $980,976 across BC.
The IRP supports social purpose organizations like charities, non-profits, co-ops, and for-profit social enterprises to strengthen their viability and expand their business through loans or equity investments. For the second call of the program, we prioritized organizations that are either BIPOC-led or owned.
We consulted with The Circle on Philanthropy and Aboriginal Peoples in Canada to develop an assessment rubric to help identify organizations who are led by, informed by, and reflective of the communities they serve. This helped ensure we could distribute funding in a way that supports power shifts to equity-denied groups and values experiential knowledge. The rubric was also adopted by CFC so that other community foundations delivering IRP could use it to prioritize BIPOC-led organizations in their communities.
As we work towards centering justice and equity in our work, participating in IRP was an opportunity for us to learn and explore ways to align our assets with purpose. The response we saw from both IRP calls showed the need for funding to support investment readiness and we're looking into other ways we can support this work.
Of the 29 organizations we funded, eight are Indigenous led, four are led by other racialized communities, and one-third are from rural communities all working towards addressing critical social and environmental issues impacting them.
Indigenous Entrepreneurship
A number of organizations were led by Indigenous entrepreneurs looking to build, grow, or expand their work. Great Bear Rainforest Essential Oils is a social enterprise supported by the Coastal First Nations Great Bear Initiative (an alliance of eight First Nations on BC's North and central Coast and Haida Gwaii) who produces sustainably harvested essential oil products while creating sustainable employment opportunities. Host Consulting is an Indigenous female founded arts consultancy that creates opportunities for artists from the Squamish, Musqueam, and Tsleil-Waututh nations. Native Land Digital is an Indigenous-led organization that offers educational resources that foster conversations about the history of colonialism, Indigenous ways of knowing, and settler-Indigenous relations.
Food Systems in Rural and Racialized Communities
With food security a top issue in many communities, several organizations received funding to support, expand, or scale their business to strengthen food systems and address food scarcity. Wildsight Elk Valley is a Kootenays-based charity known for their work in large-scale conservation and sustainability efforts including environmental education. They'll use funding to purchase a hydroponic growing container for their ecogarden to grow leafy greens year-round in Fernie. DIVERSEcity empowers newcomers and other diverse communities through programs and services in areas like language and settlement to help them achieve their goals. Funding will be used to explore creating an online marketplace for rescued food that connects food entrepreneurs in Surrey with racialized resident-led food security initiatives.
Pivoting in a Pandemic
The pandemic introduced new challenges for many organizations who had to quickly respond by pivoting their business models. Nada, a Vancouver-based package-free grocery store pivoted from retail to e-commerce and will use the funding to prepare for an equity raise that will include financial modelling and brand updates. Potluck Café and Catering is a social enterprise that creates jobs and provides nutritious food for residents of the Downtown Eastside. They pivoted their business by producing packaged food and will use funding to acquire equipment like blast chillers to be successful with this new model.
For a full list of all IRP funding recipients, including those administered by Vancouver Foundation and Canvas Foundation, please click here.
---