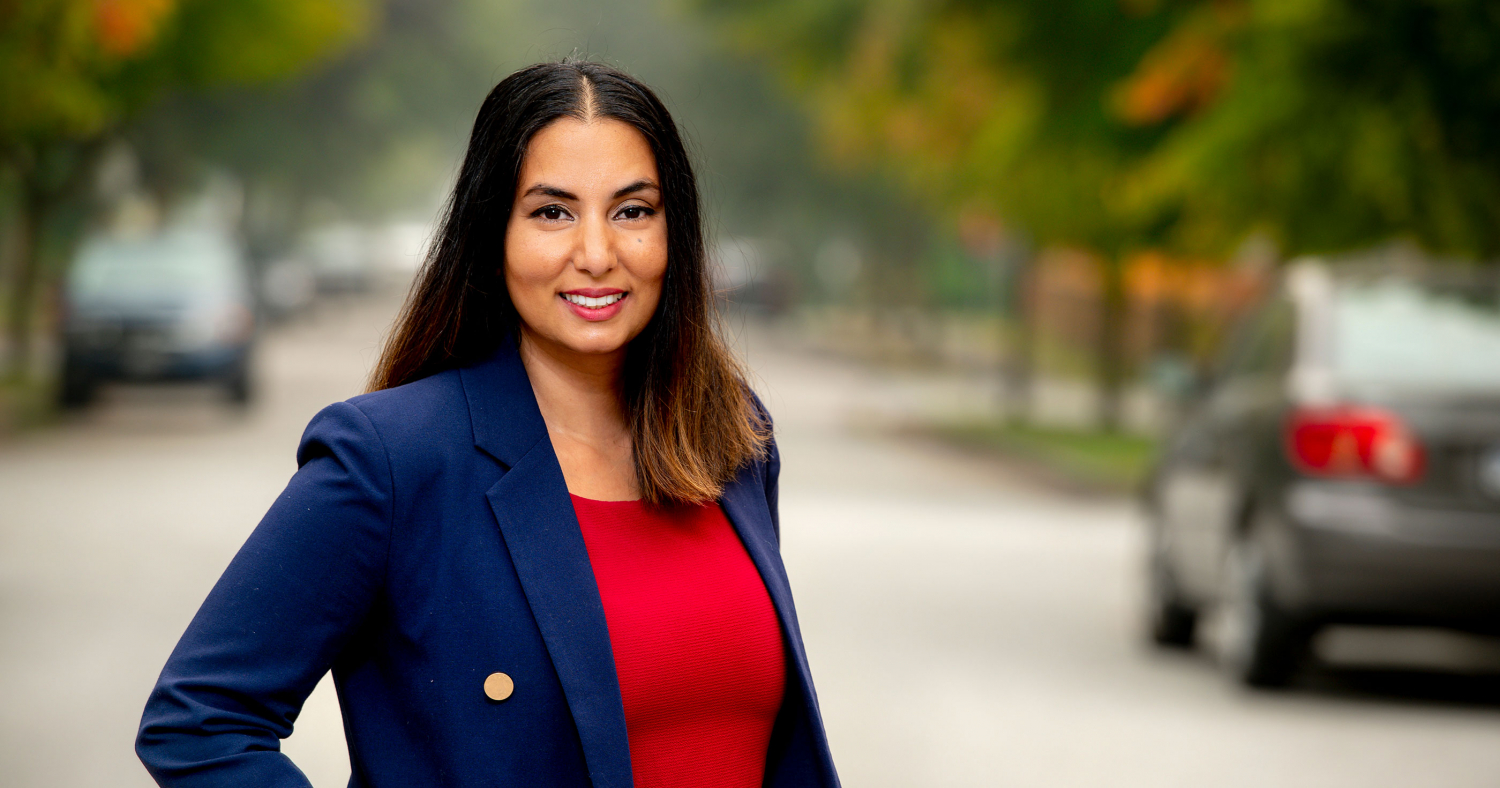 Kevin McCort: New Parliamentary Secretary Shows How Much Charities Matter to BC
A vital mandate, an historic opportunity
Photo: Niki Sharma was appointed the Parliamentary Secretary of Community Development & Non-Profits today. She is also the MLA serving Vancouver-Hastings.
By Kevin McCort
For the first time, charities and non-profits will have a designated parliamentary secretary to work with in government.
Congratulations to Niki Sharma who was appointed as the Parliamentary Secretary of Community Development & Non-Profits today. By formalizing and acknowledging the important role of charities and non-profits with this position, Premier Horgan and the Government of BC has shown national leadership when it's needed more than ever.
Why is this position so important?
Today's historic appointment comes at an urgent time. This pandemic is hurting the many people who rely on charities and non-profits in communities across BC — and our province can't recover without the vital services and supports these organizations deliver. We're ready to hit the ground running. I'm excited to work with Parliamentary Secretary Niki Sharma to get this sector back on its feet, harness its potential in new ways, and build BC back stronger than ever.
BC's charities and non-profits are under threat just when the need is greatest, and this appointment comes at a critical time. Data from the No Immunity survey released earlier this year revealed 23% of charities and non-profits are at risk of closing their doors because of urgent threats caused by the pandemic—even as demand for their services is rising.
These organizations have been on the front lines of providing critical services and maintaining resiliency throughout each wave of the virus. But now, with revenue and income shrinking, their very existence is at risk. We need quick action and close coordination to ensure they can continue to fill the gaps between the roles of government and the private sector as we all pull together to weather this storm. Seeing the BC government take concrete action to build this relationship is a huge morale boost for my colleagues and I in the charitable sector.
How can we work together?
With Niki Sharma's strong community credentials, there are many opportunities to collaborate with the Parliamentary Secretary for Community Development and Non-Profits to engage charities and non-profits, particularly around key elements of the Stronger BC recovery plan. This includes a nimble workforce, expanded community infrastructure, and wraparound supports like childcare, mental health services, and food security initiatives. With this appointment, the government is saying it understands the critical contribution that charities and non-profits make to the well-being of people and communities
Beyond addressing the urgency of this crisis, there's an even greater opportunity to leverage our crucial sector. Charities and non-profits contribute $6.7 billion to BC's GDP, employ 86,000 British Columbians, and serve tens of thousands more each year. Dire challenges like the overdose crisis, racial injustice, and climate change demand greater collaboration between the province and non-profits to harness existing know-how and foster innovation.
This will open up doors to new types of partnerships, mobilize new resources, and maximize our sector's potential to improve economic, social, and environmental outcomes.