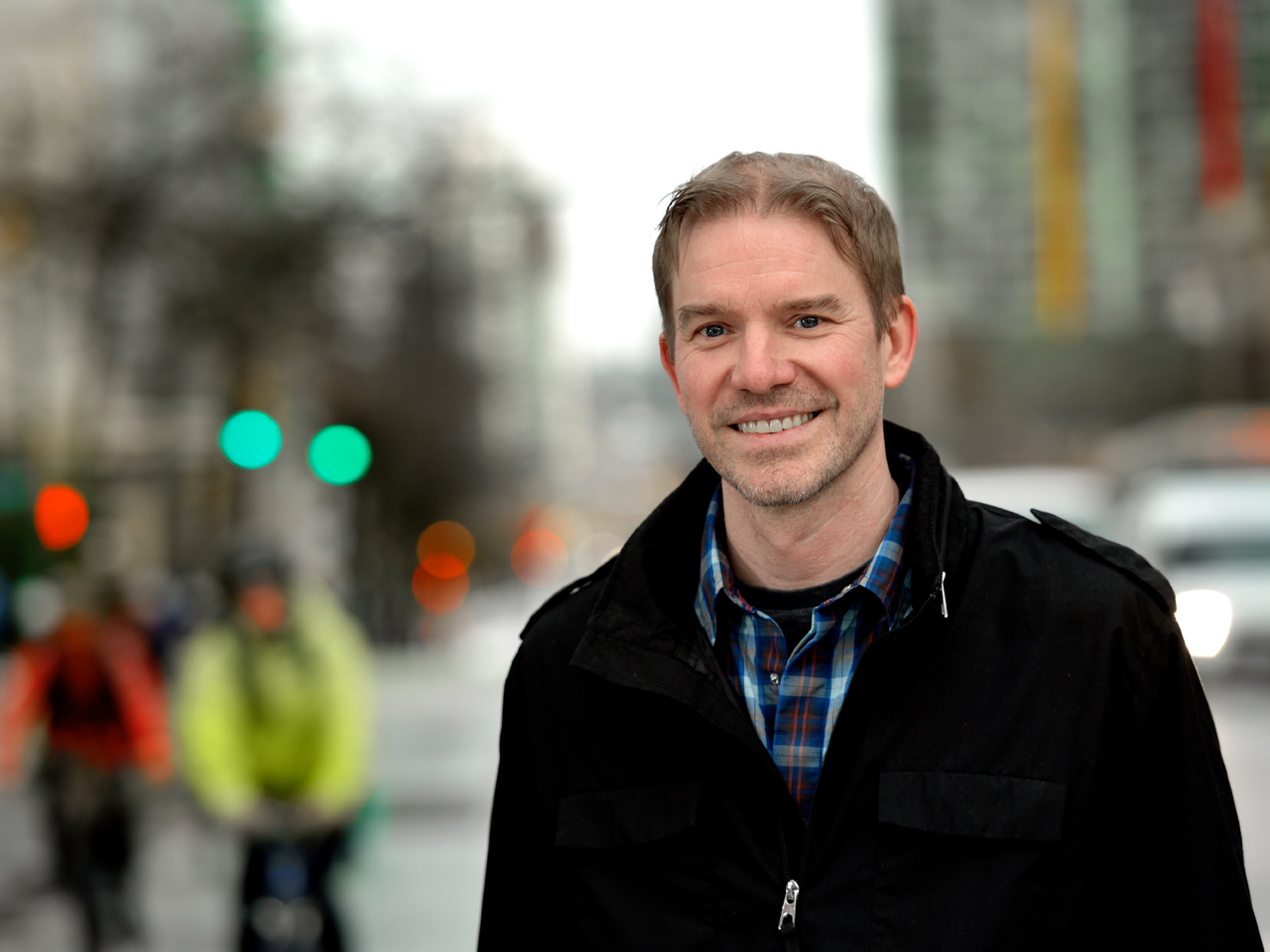 Learning through Giving
One Donor's Vision – Derek Wills
"Deep inside, I've always had a close connection to giving back to the community," says Derek Wills. His compassion for others was inspired by his parents who spent many hours volunteering with service clubs while he was growing up.
"My parents involved me in volunteering at a very early age by delivering food and gift hampers to families in need," he explains. "I learned a lot from them and those values have stayed with me my whole life."
Derek grew up in Nanaimo and met his wife Janice while they were attending university. They now have three children of their own and have made North Vancouver their home. For the past 16 years, Derek has worked for and been a part owner of a local high performance bicycle parts manufacturer. He recently sold his share of the company and now enjoys sharing his passion for the outdoors with Janice and their kids.
"We want to do good things for the community while we are young—not later in life," Derek explains about establishing a Donor Advised Fund at Vancouver Foundation. "We support several causes, but I'm particularly passionate about education and want to give more young people the opportunity to learn."
"We want to do good things for the community while we are young—not later in life."
As Derek reflects on his youth, he recalls several friends from single-parent families struggling to afford post-secondary education. "I learned that if someone didn't step forward to help, my friends may have not been able to attend university," he adds. "Now that I'm able to provide support, I want to do what I can to help students further their education."
The first thing he did after establishing the fund was to start a bursary for his high school. "I'm excited about adding to the Derek and Janice Wills Foundation to make the most impact I possibly can," he warmly explains. "What if we could give 30 bursaries a year, or give one to every high school on Vancouver Island? There's no limit to how positive it could be."
Prior to establishing a fund at Vancouver Foundation, Derek considered setting up his own private foundation.  While exploring the requirements, he learned that a private foundation can be expensive and difficult to maintain. "I wanted to know what other options I had so I consulted with lawyers, banks and family members and they all suggested connecting with Vancouver Foundation."
Derek and Janice are now focused on teaching their children about the importance of supporting the people in the community in which they live.
"The endowment fund is both a reflection of our values and a lasting legacy," adds Derek. "My family feels deeply committed to growing the fund and learning how we can continue to support our community."
2016 was another excellent year of learning, sharing and evolving – Read the 2016 Year-In-Review