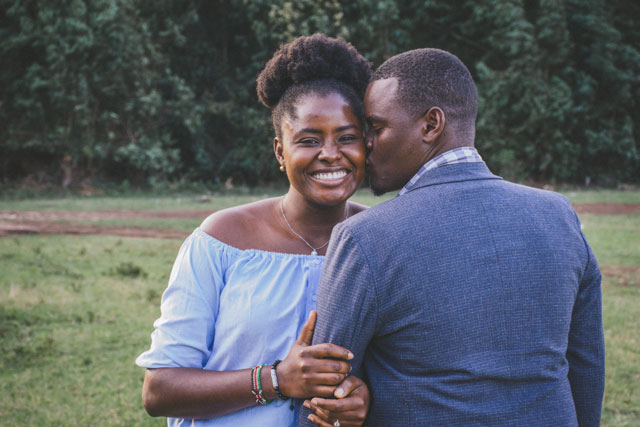 Making a Good Life for African Newcomers
The Centre for Integration of African Immigrants puts lived experiences at the heart of what they offer
Story by Meera Eragoda
Photo by Stephen Gitau on Pexels
When Paul Mulangu, Director of the Centre of Integration for African Immigrants, first arrived in Canada, it was as a single father with two children in tow. He and his kids had just spent 10 years in a refugee camp. In Canada, "the land of opportunity," they ran into more barriers than solutions. For starters, most services are offered in English, while Mulangu and many other African immigrants are Francophone. There was also little understanding of the individual needs of different immigrants.
"I came in BC, I need to speak English and I need to find job. I need to find school for the kid," Mulangu explains. There were no computers in refugee camps and Mulangu needed to know how to do key things like pay bills and figure out how to rent a place to stay.
But in trying to find support for these tasks, he says, "There's really nothing. There's not really a lot of service for us."
Paul Mulangu explains what newcomers can expect when it comes to finding a job in Canada.
His experience navigating Canadian systems fuels the work he does now. The Centre serves a variety of African immigrants: refugees, skilled workers, asylum seekers, and those immigrating for family reunification. Many immigrants need to find a house or a job but to do so, they need references.
"If nobody know you in Canada, can't do anything. Must be somebody to know you, to give a reference," Mulangu says. The Centre fills this imperative role for immigrants by being the "somebody" they can use as a reference for both jobs and housing.
Not Just Services, But Also a Community Space
Aiding in the job process, The Centre offers people a space to access information and gain volunteer experience. They organize programs to "teach [immigrants] skills. Communication skills, accounting skills, customer service skills."
More than that, the Centre provides newcomers with a community space. "That's the most important…If someone can physically go and find what is their community…then ask them who can get them somewhere…As a grassroots organization, you're in deep on those things."
These community ties manifest in the structure of the Centre. It is entirely led by immigrants, giving fellow newcomers the reassurance of being helped by people who understand their experiences and the confusing systems they face when arriving here.
As Mulangu highlights, this type of representation is especially crucial for youth. Systems that are not immigrant-centred and a lack of structural supports place African youth in a precarious position. This is compounded by the racism and discrimination Black people encounter in Canadian society.
If Canada is a "land of opportunity," Mulangu says that everyone must get opportunity. "Not [some] people know the opportunity and other people, they don't know the opportunity."
"Imagine somebody coming in Canada, maybe doesn't have a job. And then, in school, that kid doesn't even see any Black [teacher]…any immigrant teacher. Any immigrant counselor."
In the school system, youth are sorted into classes according to age, without any understanding of their previous experiences. Mulangu shares the example of someone being in a refugee camp for 6–8 years and being placed in grade 10, without ever having gone to school.
Without teaching staff or counselors who are versed in reaching students from diverse backgrounds, the education system becomes insurmountable. This lack of support can lead to neglect of Black students and "prepare people to go to prison [rather] than prepare them to go to have a job and have a good life." If Canada is a "land of opportunity," Mulangu says that everyone must get opportunity. "Not [some] people know the opportunity and other people, they don't know the opportunity."
That's why Mulangu stresses the importance of funding grassroots organizations like the Centre. When the people in charge put African immigrants first, "you're going to see fewer people in prison, you're going to see a lot of people working. Just like that."
Helping Newcomers See What's Possible for Them
The Centre is working hard to remedy the sink-or-swim situation many newcomers are placed in. Mulangu credits the Centre with increasing the number of Black immigrants going to university, instead of just being pigeonholed into cleaning jobs.
He and the Centre are uplifting community members and are doing it without any funding from the government. According to Mulangu, government funding primarily goes to the same players with little transparency or accountability.
Unlike the big organizations, Mulangu says, "Our fundamental is African refugee, and then [we're] experienced on the language, the Anglophone and Francophone, the people coming with that language, [so we] know what to do."
In addition, even when applying for grant funding, he explains the process becomes inaccessible to many who communicate more effectively through oral methods. He praises Vancouver Foundation for helping to reduce these barriers by offering grants that accept application through oral conversations, such as with the LEVEL BIPOC Grants.
Funding to grassroots organizations like the Centre is vital to closing the gaping holes that provide some with opportunity, but not others. By supporting immigrants, Mulangu and the Centre want to help them excel, in turn helping newcomers see what is possible for them.
Ultimately, Mulangu is fighting for all any of us want: "a good life."
We are proud to support the work of Centre of Integration for African Immigrants. Join us in supporting them by granting to them from your fund through the donor portal.