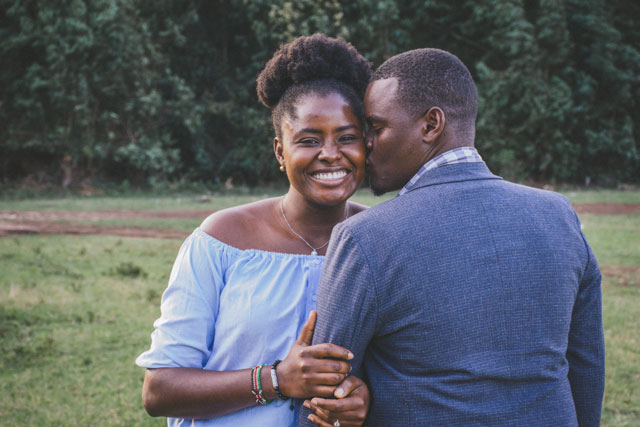 Making a Good Life for African Newcomers
The Centre for Integration of African Immigrants puts lived experiences at the heart of what they offer
Story by Meera Eragoda
Photo by Stephen Gitau on Pexels
When Paul Mulangu, Director of the Centre of Integration for African Immigrants, first arrived in Canada, it was as a single father with two children in tow. He and his kids had just spent 10 years in a refugee camp. In Canada, "the land of opportunity," they ran into more barriers than solutions. For starters, most services are offered in English, while Mulangu and many other African immigrants are Francophone. There was also little understanding of the individual needs of different immigrants.
"I came in BC, I need to speak English and I need to find job. I need to find school for the kid," Mulangu explains. There were no computers in refugee camps and Mulangu needed to know how to do key things like pay bills and figure out how to rent a place to stay.
But in trying to find support for these tasks, he says, "There's really nothing. There's not really a lot of service for us."
Paul Mulangu explains what newcomers can expect when it comes to finding a job in Canada.
His experience navigating Canadian systems fuels the work he does now. The Centre serves a variety of African immigrants: refugees, skilled workers, asylum seekers, and those immigrating for family reunification. Many immigrants need to find a house or a job but to do so, they need references.
"If nobody know you in Canada, can't do anything. Must be somebody to know you, to give a reference," Mulangu says. The Centre fills this imperative role for immigrants by being the "somebody" they can use as a reference for both jobs and housing.
Not Just Services, But Also a Community Space
Aiding in the job process, The Centre offers people a space to access information and gain volunteer experience. They organize programs to "teach [immigrants] skills. Communication skills, accounting skills, customer service skills."
More than that, the Centre provides newcomers with a community space. "That's the most important…If someone can physically go and find what is their community…then ask them who can get them somewhere…As a grassroots organization, you're in deep on those things."
These community ties manifest in the structure of the Centre. It is entirely led by immigrants, giving fellow newcomers the reassurance of being helped by people who understand their experiences and the confusing systems they face when arriving here.
As Mulangu highlights, this type of representation is especially crucial for youth. Systems that are not immigrant-centred and a lack of structural supports place African youth in a precarious position. This is compounded by the racism and discrimination Black people encounter in Canadian society.
If Canada is a "land of opportunity," Mulangu says that everyone must get opportunity. "Not [some] people know the opportunity and other pe