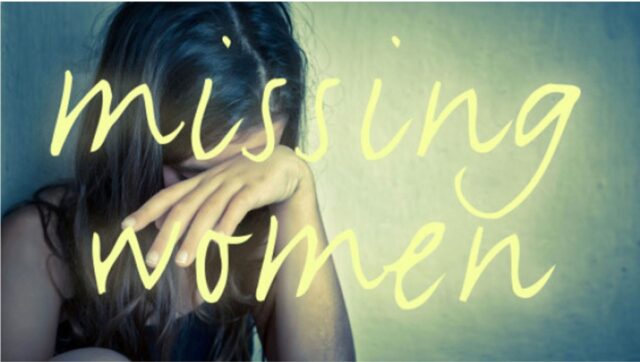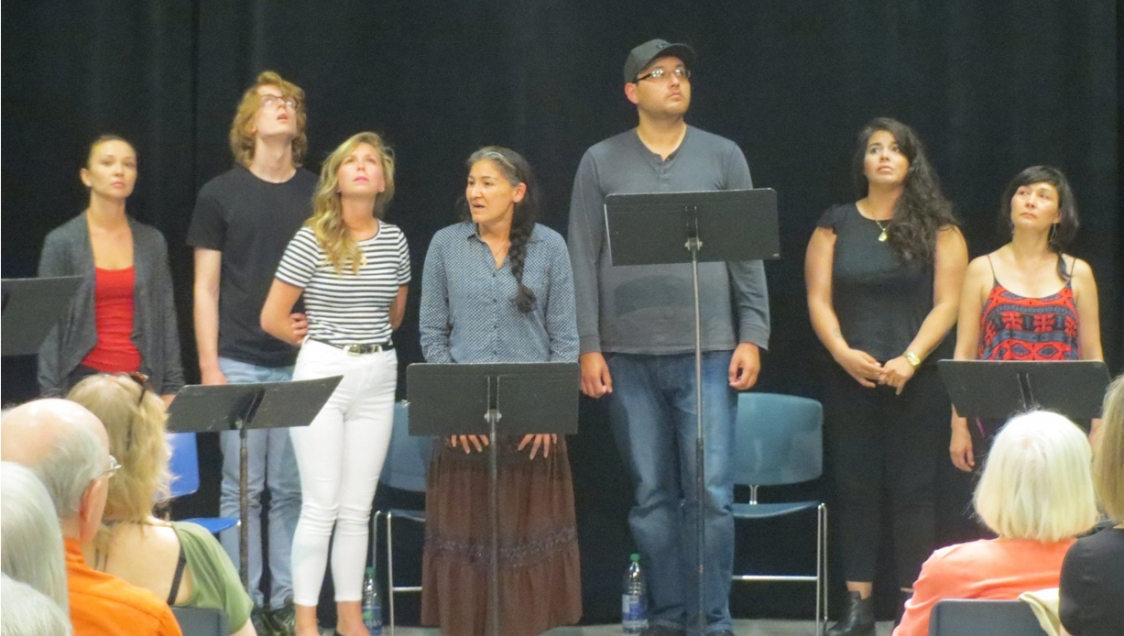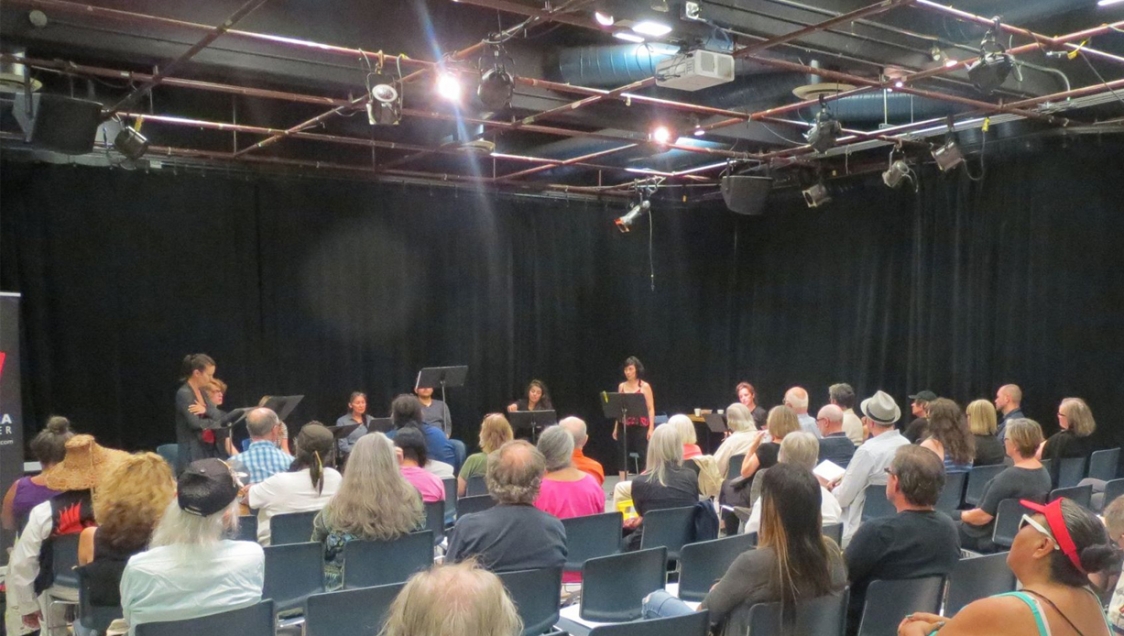 Missing Women
'Missing' bears witness to missing and murdered Indigenous women in an opera about one unknown woman.
'Missing' is a chamber opera bearing witness to the experience of missing and murdered Indigenous women, set in Vancouver's Downtown Eastside and along the Highway of Tears. The opera has been developed as a collaborative work, to support breaking down social barriers and create opportunities for meaningful learning. Telling the story of two women, only one of whom survives, the work shares painful and necessary realities in a moving performance. 'Missing' is co-production of City Opera Vancouver and Pacific Opera Victoria.
According to the Truth and Reconciliation Commission Report (2015), the arts provide a creative pathway to breaking silences, transforming conflicts, and mending damaged relationships of violence, oppression, and exclusion.
'Missing' is the result of three years of research and extensive community input to develop a storyline that deepens awareness and understanding of factors that cause the victimization of Indigenous women. The opera provides an opportunity for introspection, thoughtfulness and critical reflection. It engages us in important conversations, challenges our history and bias, and encourages changes to our social, political and legal systems.
The first performance of 'Missing' will take place in November 2017 in Vancouver and Victoria, followed by a tour along the Highway of Tears (from Prince Rupert to Prince George) in Spring 2018.
Pursuing the true experience of the community
Gathering truth through research and public education is essential to the mandate of the Truth and Reconciliation Commission. The 'Missing Women' opera seeks to share truth in order to influence the beliefs and understanding of both the artists involved in the production, and the audience for each performance.
'Missing' seeks to share truth in order to influence the beliefs and understanding of artists and the audience
The process for the developing the opera was intentionally community-driven. The text, written by distinguished Métis playwright Marie Clements, has been shared for consultation in public workshops at the Native Education College and the Carnegie Community Centre, and has received input from numerous Indigenous and community partners.
Reflecting on and refining the story
The public consultations provided important input and encouraged frank conversation between actors and audiences. Feedback from the text-only workshops at the Carnegie Community Centre in August 2016 indicated the story was powerful and emotionally intense. A key learning from the process so far is the importance of providing a safe space for people to process and share insights from their experience of the performance.
The production is designed to be easy to transport and replicate, to meet audiences where they live. Community response is one of the most important ways to assess the success of the project. The conclusion of initial performances in November 2017 will allow for time to analyze the strength and weaknesses of the opera, and for further revisions, ahead of future tours.
Partners
Accent Inns, BC Arts Council, Canada Council / New Chapter Program, Pacific Opera Victoria, The Canada Council for the Arts, The Leon Judah Blackmore Foundation, City of Vancouver