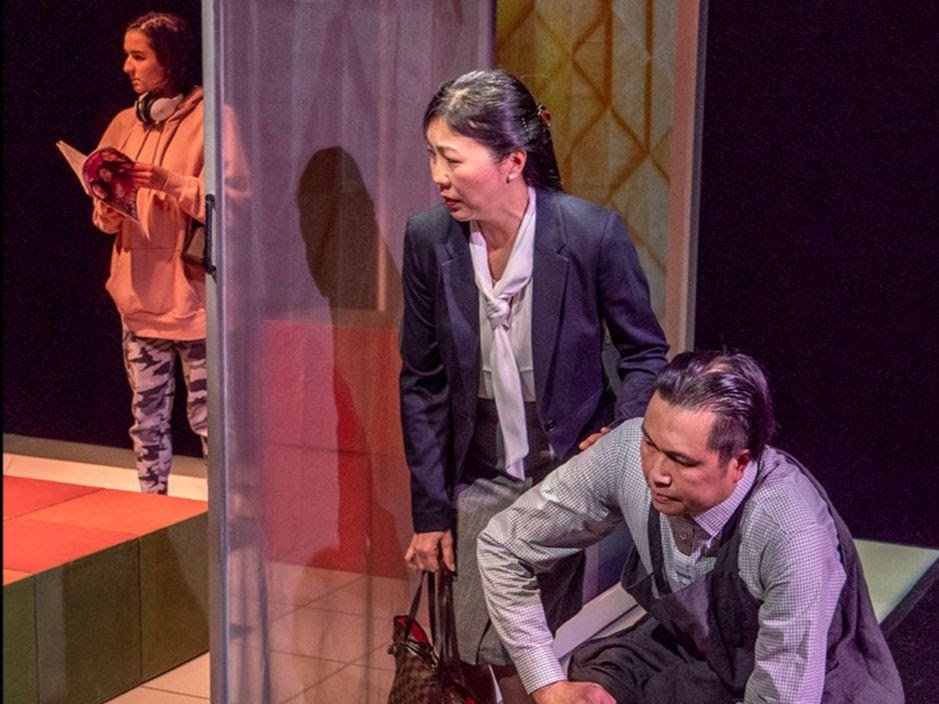 Representation Behind the Scenes in the Arts Matters
vAct is helping Asian-Canadian artists become theatre directors and take charge of storytelling
Kanon Hewitt, Manami Hara and John Ngin Kuroko*. Photo by Chris Randle.
By Madeline Barber
According to Vancouver-based theatre actor and director Anjela Magpantay, there's a hard-to-describe "unsaid flavour" in the room when creating a play that tells Filipino stories with a cast and crew who are also Filipino—one that is a rare joy.
"Your work and the director's work is moving towards the closest thing to a cultural truth. And I feel like in the theatre, we're looking for truth and empathy and connection. And so it feels like that connection is even more genuine," says Magpantay.
Outside of Asia, Vancouver has the highest population of residents with Asian heritage than any other major city—yet this isn't reflected on our stages. Despite an abundance of Asian-Canadian talent, Vancouver's theatre community remains overwhelmingly white.
Creating directing opportunities for Asian-Canadians
The Vancouver Asian Canadian Theatre (vAct) has been working to dismantle the lack of diversity in Vancouver theatre through their Emerging Directors Program. The program aims to provide directing opportunities for Asian-Canadians in theatre while receiving mentorship to build their skills and confidence.
It also focuses on creating more Artistic Directors, one of the most influential positions in theatre as they both curate and direct shows.
"Our artists are