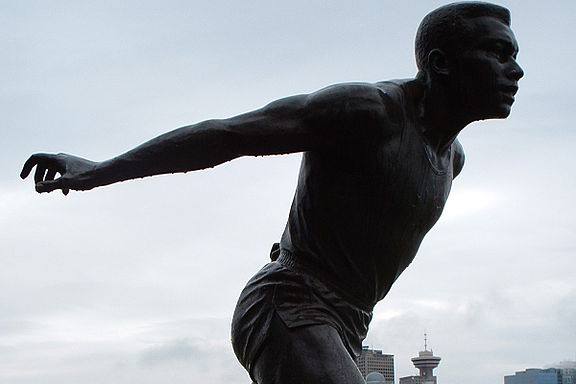 The power of endowment
Harry Jerome Fund
Harry Jerome was a Canadian track-and-field athlete who competed in the 1960, 1964 and 1968 Summer Olympics. He won bronze in the 100 metres in 1964, and gold in the 1966 British Empire and Commonwealth Games and the 1967 Pan American Games.
During his career, Jerome set a total of seven world records in sprints. He lived in North Vancouver and was a tireless advocate for getting young people involved in sport.
In 1963, BC Athletics set up a fund in Jerome's name to sup- port promising young athletes. They started the fund at Vancouver Foundation with a donation of $27,000. That money began earning income right away, and the Harry Jerome Scholarship Fund soon began to distribute grants.
Harry Jerome passed away in 1982 – far too young at the age of 42 – but his fund lives on. Fifty years later, and 30 years after his death, the Harry Jerome Scholarship Fund has generated more than $35,000 in scholarships to dozens of young athletes – far more than the original investment. And the fund itself is still valued at about $40,000.
That's the power of endowment.
By choosing to endow a gift, you can make a difference in your community during your lifetime and provide a gift that lasts forever.
Harry Jerome was a great athlete and a wonderful role model for young people. His athletic achievements will live on in the re- cord books. His name will also live on in the community, as his scholarship fund continues to support B.C.'s best and fastest. That's a legacy worth running for.
For almost 70 years, Vancouver Foundation has been giving people the chance to invest in a community foundation, to donate to worthwhile B.C. charities, and watch their investment grow – all at the same time. VF
For more information on the Harry Jerome Fund,call Kristin Helgason in Development and Donor Services at 604-629-5186. If you would like to start your own fund at Vancouver Foundation, call Peter Jackman at 604-629-5357