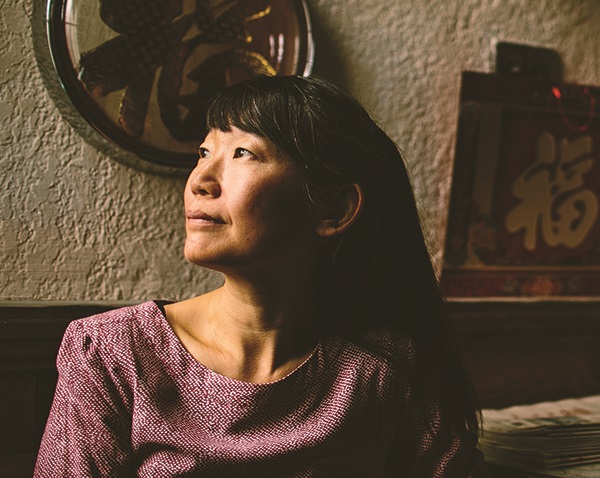 The Power of Song: Chinatown's History Brought to Life
Award-winning author Madeleine Thien set to open eyes and hearts with her inaugural opera
This story was originally published in the 2019 issue of the Vancouver Foundation Magazine.
Written by Natalie Bruckner. Photos: Claudette Carracedo
While on a seven-hour train ride from Leiden, Holland to Berlin, Germany, award-winning Canadian author Madeleine (Maddie) Thien finally closes her laptop and takes a deep breath. She has just completed the first draft of her inaugural opera Chinatown — City Opera Vancouver's latest commission. "There is something about being in motion and seeing the landscapes pass by while on a single journey that helped with the writing," explains Thien.
When Charles Barber, City Opera Conductor and Artistic Director, approached the Board of Directors with the idea of creating an opera that would pay homage to the unique history of Vancouver's Chinatown, Thien was the obvious choice to tell the story. Janet Lea, City Opera Board President, explains: "I had just finished reading Maddie's book Do Not Say We Have Nothing and I found her writing so magical and lyrical. She has this amazing way of telling a story and getting into the characters, and she was from Vancouver, so I threw out her name, and everyone agreed."
You could say Thien was made for the part. For City Opera, finding a librettist who not only has validity in the community and prior knowledge of Vancouver's Chinatown and its history, but someone who could also give voice to the Chinese community through the unique capacity for storytelling, was essential. It didn't faze them that Thien had never written an opera, and, in turn, Thien was also unfazed.
"Charles got in touch by email and told me how City Opera wanted to turn its attention to this geographical space and history, and wondered if I would be interested in working with them. My immediate response was yes, but I had so many things on my plate at the time I was worried I wouldn't be able to give it the attention it deserves," says Thien.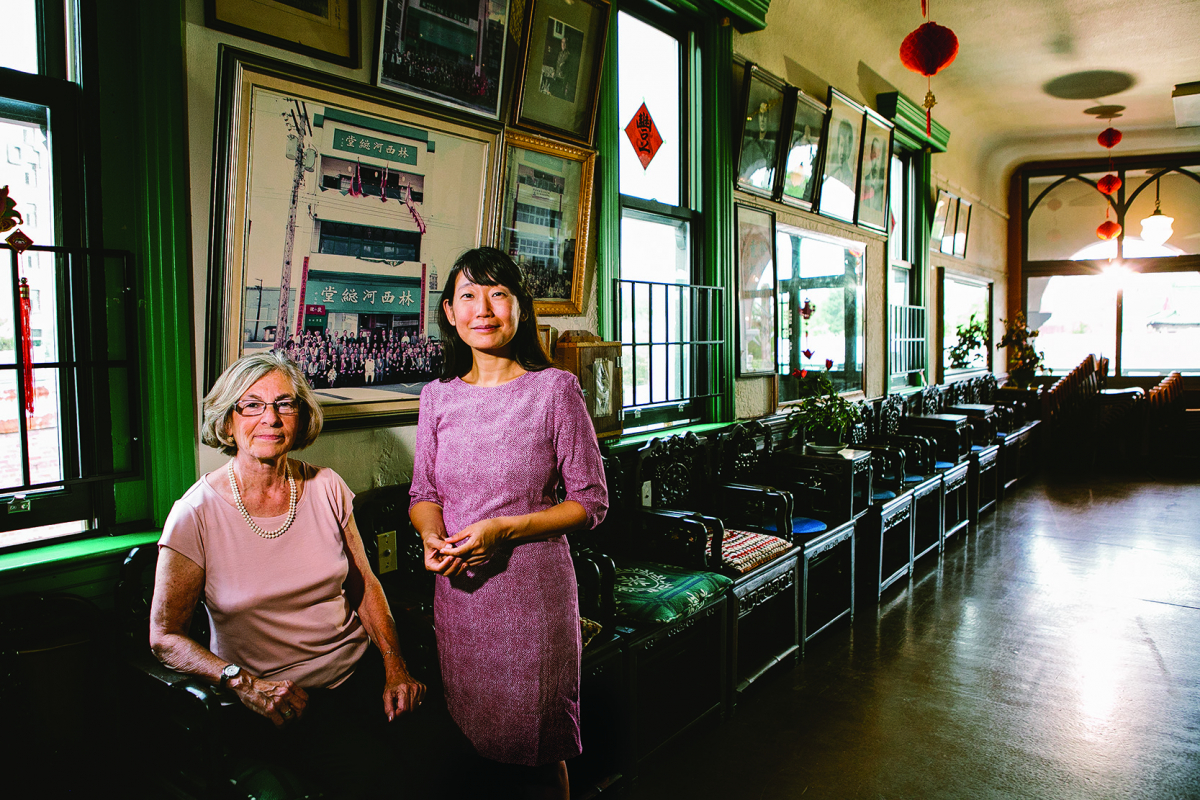 Patience and perseverance paid off, and in the fall of 2018 Thien began researching and writing the story. "I embraced the challenge. I felt that the place and the subject history deserves operatic treatment. It's a quiet history that I don't think many Canadians know about."
Barber's initial idea — sparked by discussions that Vancouver's Chinatown be designated as a UNESCO World Heritage site to serve as a reminder of the crucial contributions of Chinese-Canadians — was being brought to life through Thien's artistic penmanship and made possible through a $300,000 grant from Vancouver Foundation.
For Thien, the biggest challenge was pinpointing a moment in time from which the story could be told. "Chinatown has such a long history that dates back to the building of the railway. There are so many things to take into account too, such as the series of racist legal barriers that were put in to encourage labour but prevent settling. How do you tell a story that spans such a long period of time?"
But Thien knew from her experience as a novelist that it would come down to the characters. "I had an idea of who the core group of people would be, and I chose 1961/1962 as the time period as it could act as a pivot point — the characters would have enough of a history to look back, but also look forward to a younger generation," says Thien.
To help bring the story to the operatic stage, the board reached out to award-winning Director and Dramaturge Rachel Peake. "When I heard about this project I was very excited as I lived in Vancouver for a long time. Charles invited me to have a conversation with Maddie to see if we had a good connection. We did! Having worked on Stickboy, which is based on a novel in verse, Charles knew I had worked with people unfamiliar with the medium of opera before, and I could guide and steer Maddie when necessary," says Peake.
Exact details of the opera are currently being kept under wraps as the story continues to evolve with the help of the Chinese community (there will be around 200 community meetings in total before the premiere), however, Thien is aware that the subject matter could evoke a complex set of emotions from its audience when it goes up in September 2021. "In addition to matters like the head tax and Exclusion Act, there are so many hidden stories concerning sexuality and false papers. Some of it is considered shameful by the community, but it is a testament to their incredible resilience and desire to be equal citizens."
For City Opera, if Chinatown can challenge views, evoke empathy, and make opera accessible and relevant to all, the team has succeeded in their goal. For Lea and Barber, they are grateful they have the opportunity to shine a light on such important local topics: "Vancouver Foundation's boldness and generosity with its funding, the fact they will not shy away from controversial topics, and they find worth in this art and these stories, allows us to give a voice to those who may not have been heard before or forgotten," says Lea.