You are here
2020 Deadline Changes to Short-Term Grants
Develop and Convene grant types will now be assessed quarterly, with cut-off dates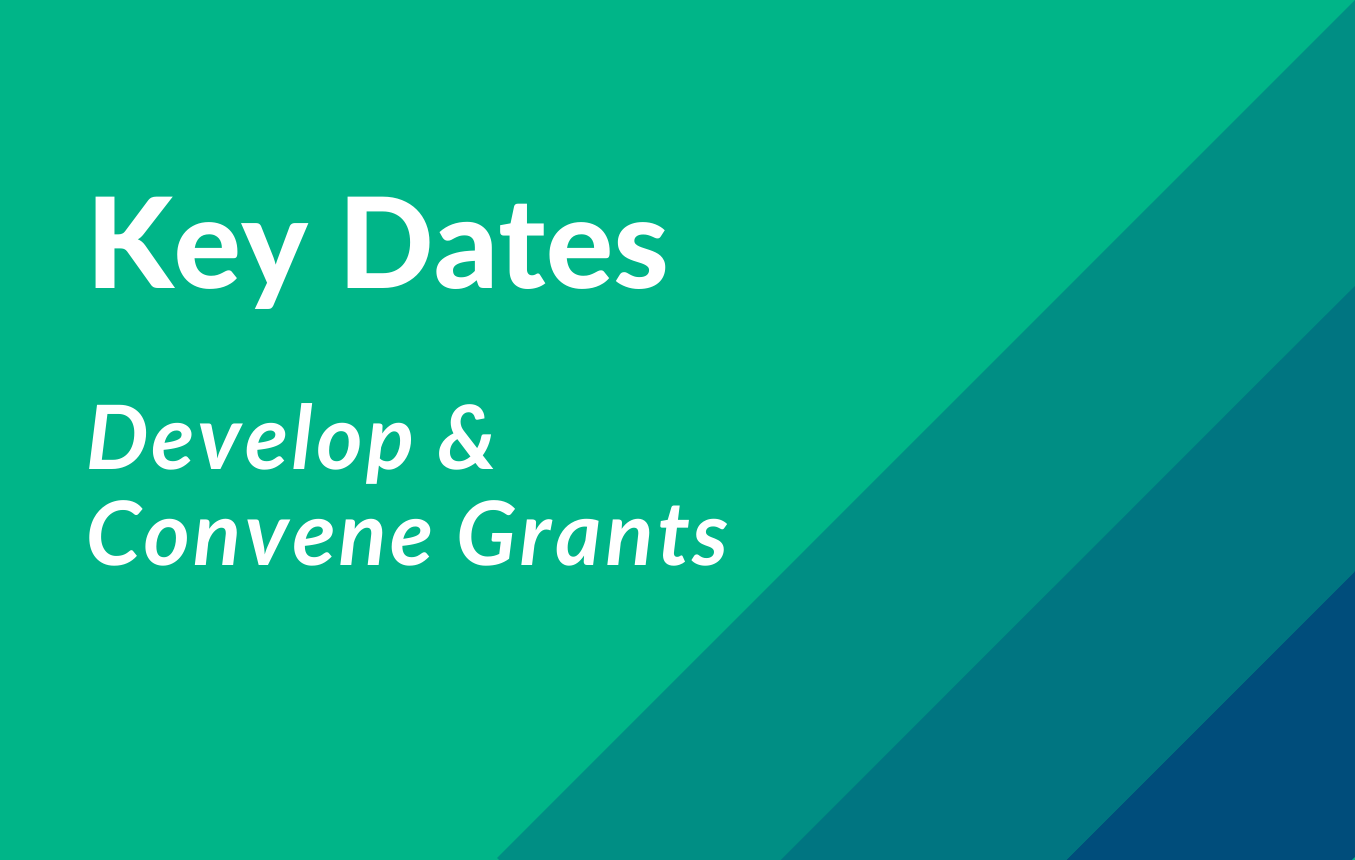 To give those applying for a short-term grant clarity on when they can expect to hear back on their grant application, Vancouver Foundation will now have four distinct grant cycles per year for the Develop and Convene grants. We've made this change, because clear deadlines make planning smoother for applicants.
This change takes effect starting January 2, 2020.
Develop grants are part of the Systems Change grant program. Convene grants are part of the Participatory Action Research grant program. Both are short-term grants of up to $20,000 for up to one year.
You may submit your application online at our Grant Management System (GMS) at any point during the calendar year, just as before. The only change is that approved grants will be awarded at the end of every quarter instead of at the end of every month.
2020 Key Dates for Develop and Convene Grant Applicants
| | |
| --- | --- |
| If you submit your grant application between: | You will know if your application has been approved on: |
| January 1 and February 14, 2020 | March 31, 2020 |
| February 15 and May 11, 2020 | June 29, 2020 |
| May 12 and August 17, 2020 | September 30, 2020 |
| August 18 and November 16, 2020 | December 31, 2020 |
For example, if you submit your application by February 14, 11:59 pm PT, we will let you know if your application has been approved on March 31.
If you submit the application on the morning of February 15, 00:00 am PT, it is automatically rolled over to the next granting cycle. You will hear back from us on the outcome of your application on June 29. You do not need to re-submit your grant application for this to happen.
Grant applications submitted on or before January 1, 2020, 11:59 pm PT, will still be grandfathered into the old schedule, which means you will know if it has been approved for a grant by the end of January.
This change does not affect the amount of money available for granting per year. This change only affects how often grants are awarded throughout the year.
Our multi-year grant types—Test, Scale, and Investigate—grant cycles remain the same. The 2020 spring granting cycle for multi-year grants will be open for applications between January 2 and January 27, 2020. A reminder that in 2019 we lowered our fund matching requirements for Test grants to 25%.
If you have any questions about how this affects your existing or upcoming Develop or Convene grant, please email Niveria Oliveira at niveria.oliveira@vancouverfoundation.ca or Mike Conroy at mike.conroy@vancouverfoundation.ca.