You are here
The Automated Poetry project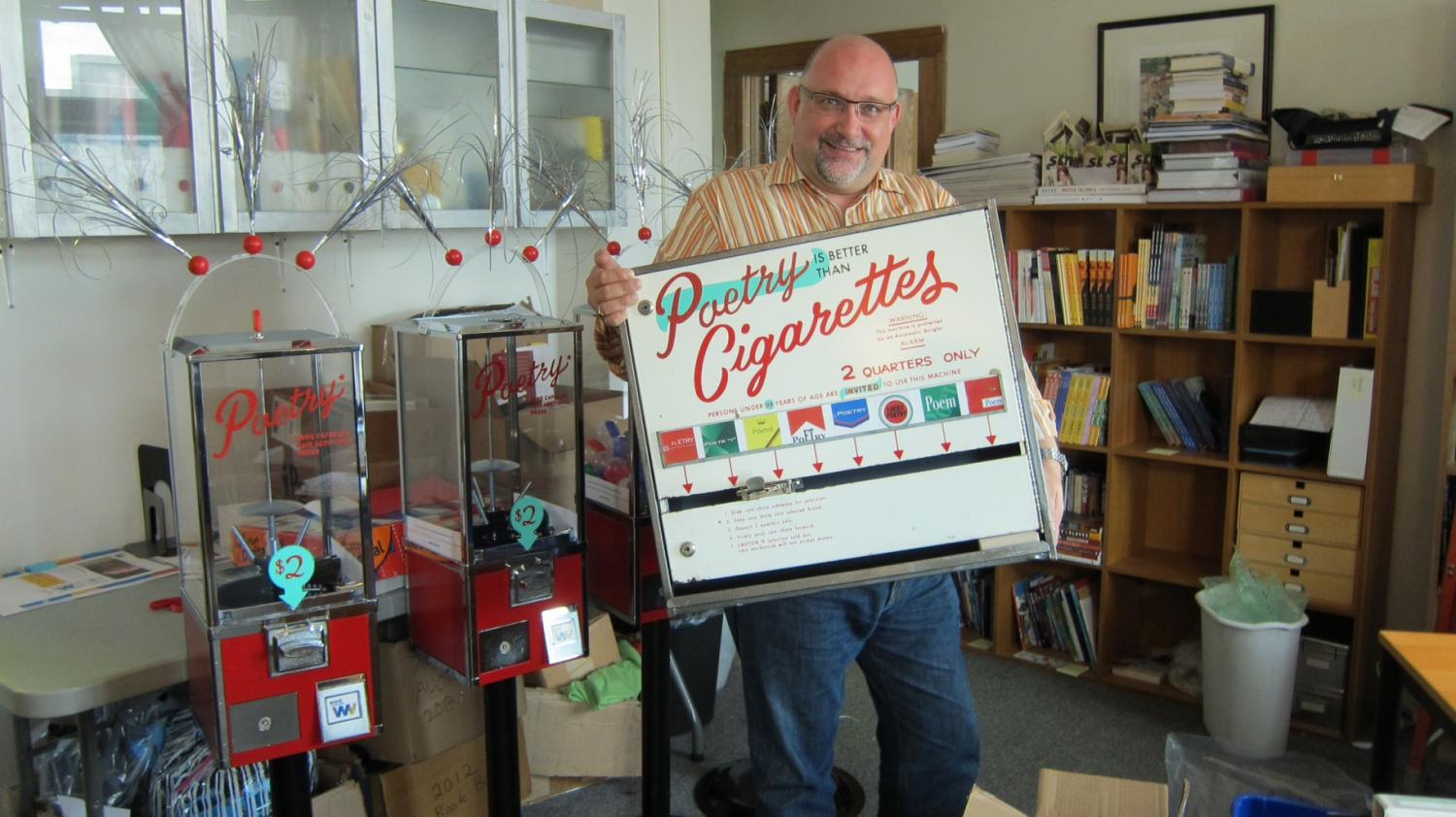 Since 1995, Word Vancouver has presented a wide range of author readings and events as part of the annual Vancouver Book and Magazine Fair.
The intent is to advance education and literacy, and increase public appreciation of literature. This year, it was a new addition to the regular poetry programming that people were most excited about: the "Automated Poetry Project."
With a grant of $7,500 from Vancouver Foundation, organizers acquired five vending machines that dispense poems written by poets from B.C. and across Canada. Word Vancouver partnered with local coffee shops and bookstores to host vending machines as well as poetry readings by the authors for the month leading up to the festival. And now that the festival is over, the vending machines continue to generate funds for next year's festivities.
The Vancouver Book and Magazine Fair held its inaugural festival in 1995, at the then-newly-built Vancouver Public Library; the one-day event attracted 18,000 people. Today, the Fair is one of the premiere events in Western Canada's literacy and literary community, spanning four days and attracting almost 30,000 attendees.
Photos courtesy of Brian Pike

Learn more about our Arts & Culture Grants program here.