You are here
Community Causes: Innovative Responses to BC's Opioid Crisis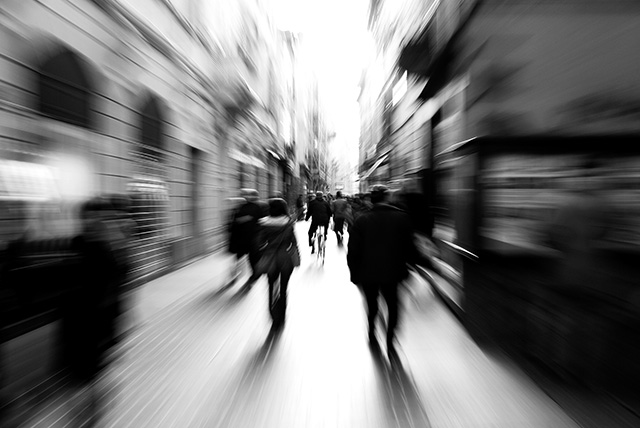 Vancouver Foundation's Community Causes Learning Series seeks to inform and inspire on a variety of community issues. Through storytelling and site visit tours, we are honoured to showcase Vancouver Foundation's funding partnerships with charities. ​
In 2016, a public health emergency was declared in British Columbia, in response to the rise in drug overdoses and deaths. The epidemic is characterized by the increasing proportion of deaths in which illicit fentanyl – an opioid substance – has been detected. Last year, 1,448 people in BC died of illicit drug overdoses, and this past March, an additional 161 people died, marking the second deadliest month in provincial history.
To address this pressing community issue, Vancouver Foundation has made commitments totaling more than $3 million in support of innovative responses to BC's opioid crisis. This support has arisen through our Community Impact, Health and Social Services Charitable Causes, and Donor Advised Funds. 
The British Columbia Centre on Substance Use (BCCSU) is one of our major grantees. On June 5, we invited Dr. Evan Wood, Dr. Eugenia Socias, Dr. Kenneth Tupper, and Leslie McBain, from the organization to share their work, and the projects that Vancouver Foundation has funded, with our donors. These initiatives include:
Drug checking pilot project
Community engagement efforts
Upcoming clinical trials
There are currently more than 60,000 individuals in BC going untreated for opioid use disorder, and there is no data on how many ever go into long-term recovery. The organization hopes to establish a system of care for addiction that is just as robust as the system of care for other common healthcare problems. This means that when someone goes to the ER due to an overdose, there is a set of best practices that healthcare workers are trained to execute on, just as there is if the same person were to check into the ER due to a heart attack. 
Leslie McBain, the Family Members Engagement Lead who had also been featured in a CBC's Early Edition segment (starting at the 02:12 mark) that day, told the story of why she came into this line of work in the first place: a few years ago, she had lost her 25-year-old son to an overdose. Among the major community engagement efforts she's spearheaded, one has culminated in the release of Gone Too Soon, a grief handbook and toolkit specifically for people dealing with loss due to substance use.
Opioid use disorder is a complex issue, which require a broad spectrum of solutions to address the needs of all the different people affected by it. This event showcased just one of many grantees addressing the province's opioid crisis, and we encourage you to research other organizations in the same space. Whether an organization's work is in transforming policy and clinical management, or taking a more peer-led, grassroots approach, we can all agree that we unified by the same thread in our work: that a life is worth saving.
If you wish to support Vancouver Foundation's Community Granting programs, please donate here to support one of our Charitable Cause funds. 
If you would like more information about our Community Causes Event Series, please contact our Donor Services Team.