You are here
Community Causes Learning Series - Social Services: Support for Women in the Community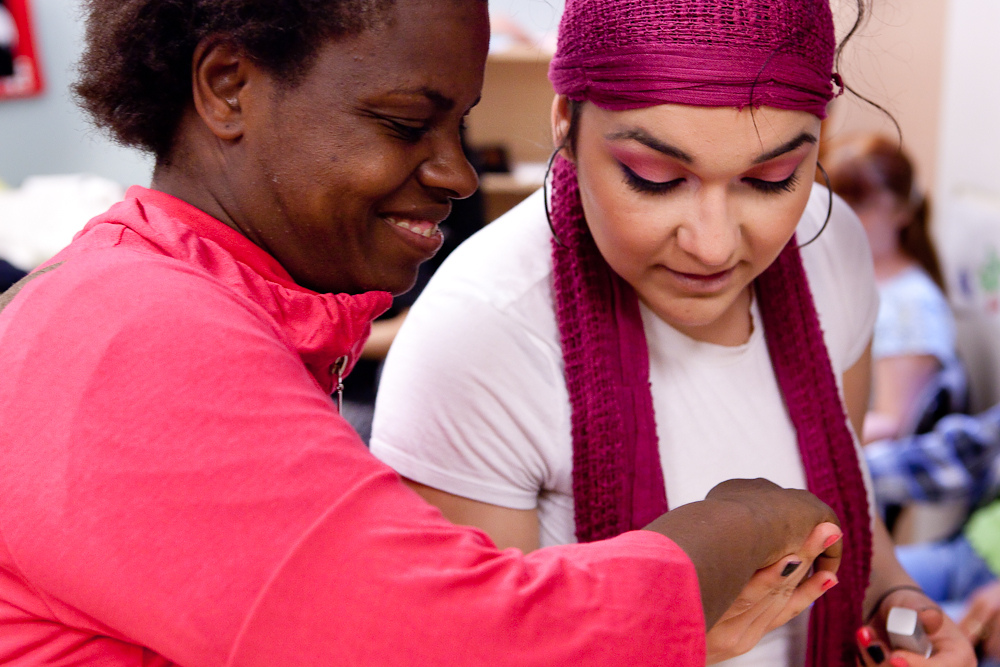 Vancouver Foundation's ongoing learning series - Community Causes - is designed to inform and inspire donors and community members about a variety of community issues. Through story-telling and site tour visits, we are proud to showcase our funding partnerships with charities.
For this event, we invited two organizations to share insights about their projects that focused on supporting women in the community.
Canadian Centre for Elder Law presented their 'Older Women's Dialogue Project' and discussed how law and policy changes are moving forward while ignoring gender. Older women face unique issues and are mostly invisible from aging policy analysis. This project aims to empower older women to influence law and policy change and to create awareness.
Living In Community discussed how solutions can be found to address the negative impacts of sex work and youth sexual exploitation in communities. They explained how safety for sex workers and community improves when a diverse group of representatives collaborate to create systemic change in their neighbourhoods. 
Both projects were supported by Vancouver Foundation's Social Services Charitable Cause and the Living In Community also received a grant from Giving Well - Vancouver Foundation's giving circle for women.
These projects enhance the capacity of individuals and families to create healthy, caring, safe and supportive environments for all members of the community. If you wish to support Vancouver Foundation's Social Services Charitable Cause, please donate here .
If you would like more information about our Community Causes Event Series, please contact our Donor Services Team at 604-688-2204.