You are here
Connecting the pieces
Opinion piece by Vancouver Foundation CEO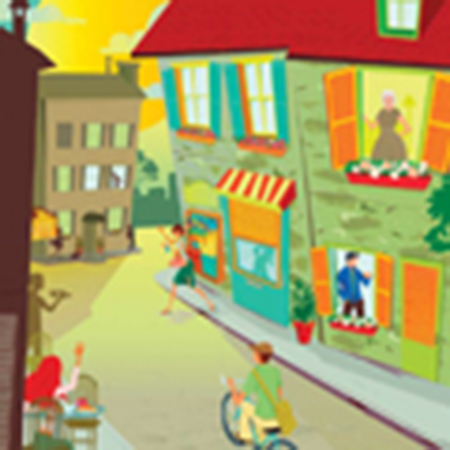 Sometimes you can go on a journey of discovery, only to find that what you were seeking was something you left behind.
Earlier this year, Vancouver Foundation embarked on a journey to determine one or two community issues on which we could focus more of our energy and our discretionary income.
We wanted to understand what community issues were of the greatest concern to a wide range of people and organizations within Metro Vancouver. And then we wanted to know what advice people had for us, as a community foundation, about where we could concentrate some additional effort to make more of a difference.
We expected people would talk about homelessness or poverty, mental illness, the aging population, the cost of living, or transportation issues, and we did hear about these concerns. But we also heard something else – something that dominated many of the conversations we had – and in some ways surprised us because it hasn't made media headlines.
Essentially, we journeyed far and wide and spoke with many people, only to discover that their concerns were remarkably similar and basic.
People from all walks of life overwhelmingly talked about what they saw as growing isolation in Metro Vancouver. Isolated communities within communities. Isolated neighbours within neighbourhoods. A growing civic malaise and indifference to one another. A sense that we are becoming less engaged in the life of our community. That beyond a handful of family and friends, we feel a lack of connection to the other people that make up our community.
There were many theories about what is making us grow apart. We are separated by language, culture, religion, money and age. Many of us work long hours. We rush to and from work, disappear into our houses and high-rises, and rarely even see our neighbours, never mind stop to chat. (One person said the worst invention was the automatic garage door opener. He never saw his neighbours and had no idea when they were home.) We spend more time in front of our televisions and computers and less time with friends and family. We vote less, and volunteer and join clubs less. And according to a 2010 Angus Reid survey, despite our high use of social media, B.C. residents are among the loneliest people in Canada.
People are right to be worried about these trends because it's connections to one another that create well-being and shared goals. Research shows that we are healthier and happier, that babies thrive and that we are better able to cope with setbacks such as job loss or illness when we feel connected. Crime rates are lower in neighbourhoods where people know each other's names. People are less prone to depression when they feel they belong. There is less child abuse, fewer suicides, lower teenage pregnancy rates and less substance abuse. Consider this astonishing fact: joining a group boosts life expectancy as much as quitting smoking!
Overwhelmingly, the people we consulted felt that strengthening community connections and supporting initiatives that promote a greater sense of belonging is something a community foundation could and should do.
The good news is that strengthening community connections and helping to get people more engaged in the life of their community is not an expensive undertaking. It can be very small things that build bonds between people.
Let me give you an example. The South Burnaby neighbourhood of Edmonds is socially and culturally diverse, with a large number of low-income families and new immigrants. A resident, Doug Harder, noticed that many of the neighbourhood kids did not have much of a chance for creative play, except on the streets. He decided to offer a course in model car building and with a small grant from Vancouver Foundation, he started a free class that eventually attracted 30 kids and their parents.
Picture it. These were people from widely diverse backgrounds who rarely had an opportunity to speak to one another. They came to Doug's classes, sat side-by-side, made models together and found ways to cross significant barriers created by language and culture. They started to know and trust one another.
The youngsters had an opportunity to focus and patiently build something from scratch with their own hands. It taught them concentration and gave them a sense of pride. For Harder, it gave him a chance to solve a local problem and contribute to his community.
We know that neighbourhoods in Metro Vancouver are not all the same, but the craving for connection among people within neighbourhoods is a shared concern. We also know that helping those who are marginalized become a part of the larger community benefits everyone.
Vancouver Foundation is responding to that concern. We are going back to basics, back to the fundamentals of what makes vibrant and resilient communities – people and relationships. We are investigating how we can better support our residents and strengthen the bonds between the two million people who call Metro Vancouver home.
It isn't going to happen overnight. Building bonds of trust across barriers of difference is a long-term, slow and sometimes messy process. Not all community-building is desirable. I'm sure the rioters in downtown Vancouver last summer felt the thrill of a common bond. We understand how difficult this task is and that it will not be one foundation that can take responsibility for creating these bonds. This will have to be a shared enterprise. But then, isn't that what community is all about? And isn't that what a community foundation should do?
Stay tuned . . . VF