You are here
A cup of generosity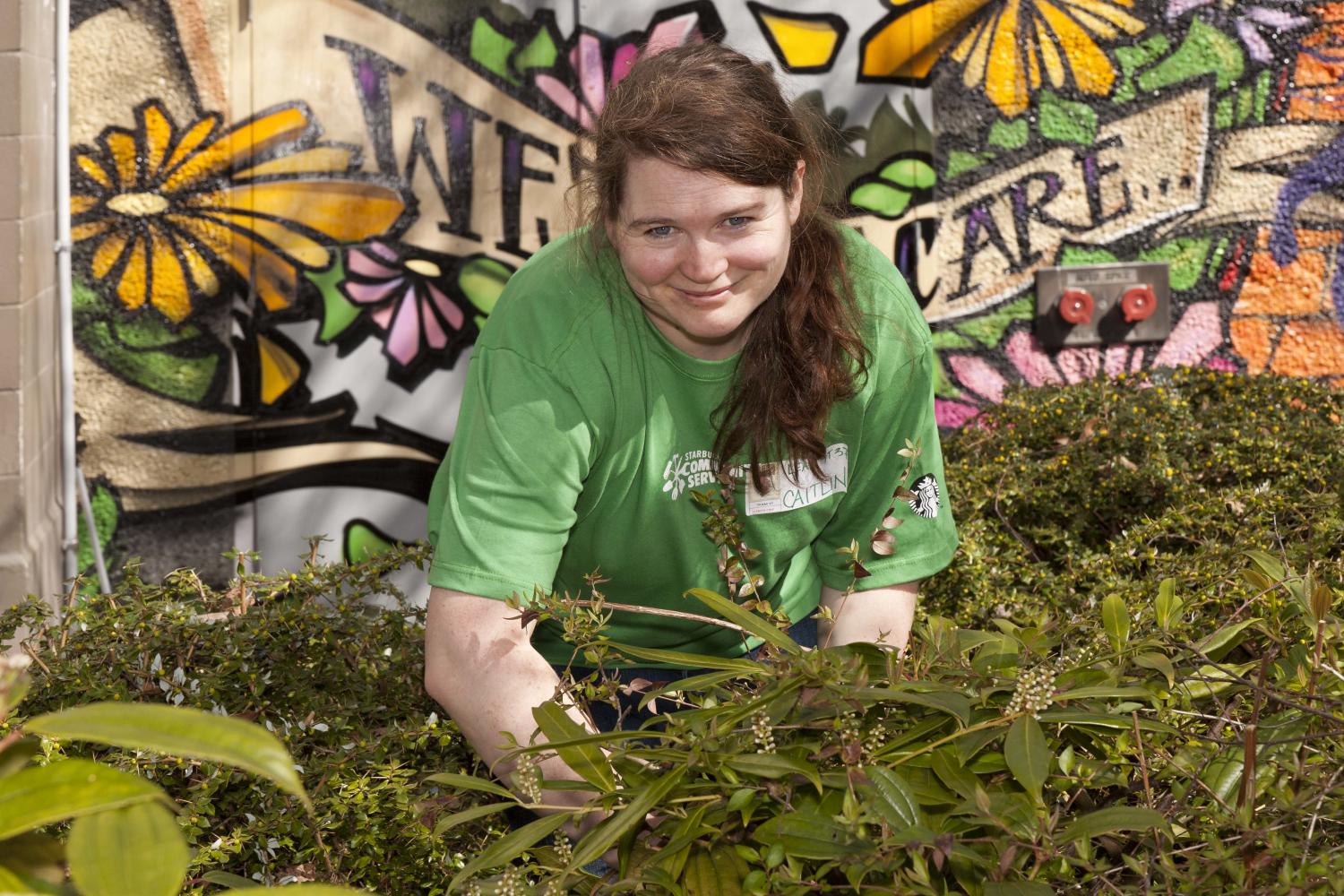 We all know that coffee can help kick start our day. But can coffee help to propel a movement, change a neighbourhood, or transform an individual?
According to Collette Bennett, marketing manager for Starbucks Canada, the answer is a resounding "yes."
For years, Starbucks Canada has earned a solid reputation not just for the coffee it serves, but for its philanthropic work as well. Through an endowment fund at Vancouver Foundation, each year the company grants hundreds of thousands of dollars to Canadian projects focused on youth and environment. In the last two years, however, the Canadian arm of the company that made "cappuccino" a household word has taken its philanthropy to a whole new level with a new focus: thriving neighbourhoods.
And how do you create thriving neighbourhoods?
"By engaging people in the life of their community," Bennett replies without missing a beat. "We want to inspire and engage our partners (i.e., employees), our customers and Canadians to get involved and engaged in their own community."
Bennett's goal is to encourage more people to volunteer their services to their community. She readily admits that, for many people, finding time to volunteer seems like an impossible task. However, she feels there are many ways people can contribute. And whether it's a big contribution or small, it all adds up. "The least someone can do is use their tumbler and redirect their 10 cents," she explains. "All the money we collect goes to Volunteer Canada for community engagement programs."
Another way to get involved is through Starbucks' Thriving Neighbourhoods website. Launched in May 2012, the site provides opportunities for people to talk about their neighbourhoods, share ideas for what is needed, and link people and organizations together.
"I know for myself that, until I started working here, I don't think I truly realized the impact volunteering can have on a personal level and on a community level," Bennett says with the zeal of the newly converted.
We spend the next 20 minutes talking about one story – one event – that transformed not only Bennett's life, but the lives of hundreds of other people.
For the last two years, Starbucks has organized a community event in April that involves partners and customers in a day of service. The goal is to get as many people as possible together and do one big event that benefits a neighbourhood. Bennett recalls that in 2011 they wanted to find a community organization that really needed help but where they also could see the impact from their work right away. In addition, Starbucks wanted to select an organization with which they could build a longer-term relationship, something beyond the one-day event.
Strathcona Community Centre was that organization. Located in Vancouver's Downtown Eastside, the community centre is situated in a residential area with a disproportionate number of low-income, immigrant and urban aboriginal families. Heavily used, and struggling with its budget, the community centre was in dire need of a cleanup and repairs.
"We had 250 partners and customers come out that day. They stayed until the very end – eight hours," Bennett remembers. "We beautified the outside area. We built an education garden area for the kids. Inside needed a cleanup and an overhaul, so we cleaned, painted and built cubbyholes.
"At the end of the day, when it was all over, the executive director stood up and spoke to all of us. With tears in his eyes he said, 'I want you to know that in this eight hours you have done what it would have taken us a year to accomplish.' "
"We all just felt 'wow.' I gave up just one day of my life. I gave up only eight hours . . . and look what we accomplished for our community! We did something that would have otherwise taken this organization a whole year to do," Bennett says with a huge smile on her face.
The impact that experience had on Bennett herself was transformative. She decided that despite a full-time job and two kids of her own, she would start volunteering at the community centre once a week. Now, every Thursday evening, Bennett – often with some of her colleagues or friends – helps stuff backpacks with groceries. The backpacks are given to children whose families struggle to afford adequate, healthy food. The idea is to ensure that even on weekends, when regular meal programs are not available through the centre, that these children will have access to nutritious food.
Bennett also volunteers on the board of the North Vancouver Community Foundation. And she works with her own children to instill in them a desire to give time to their community. "My 17-year-old is very much involved in community work, and not just because her school requires it. She obtained her required hours long ago," Bennett says. The change that volunteering has made on her daughter is equally compelling. "As a teenager, it helps take that self-centred attitude away, and really makes them feel like they are part of something beyond just themselves."
Bennett is one example of how corporations, by taking a broader approach to philanthropy and supporting their employees' involvement in service to the community, do something more for the communities in which they operate.
So, can coffee launch a movement, rebuild a neighbourhood and transform a person? You bet it can. And it does it one cup at a time.
For more information about the Neighbourhood Thrive program, visit www.starbucks.ca/thrive
If your company is interested in creating a similar endowment fund, call Peter Jackman in Vancouver Foundation's Donor and Development Services at 604-629-5357.