You are here
Empowering Philanthropy: Benefits for Your Clients and Your Business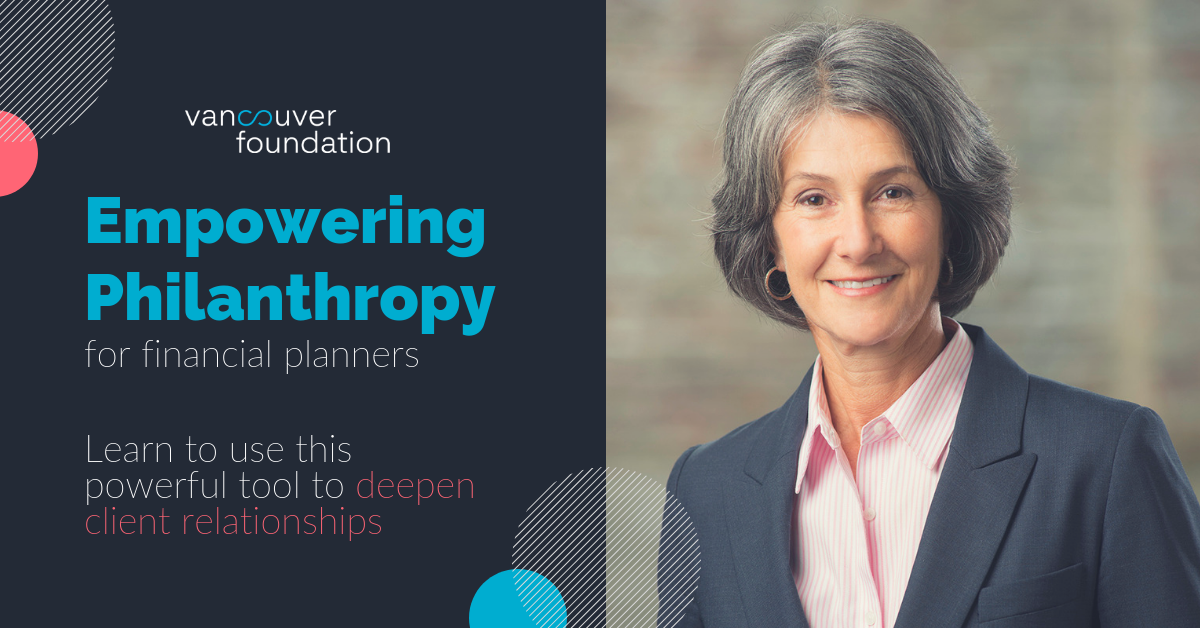 Vancouver Foundation values its relationship with professional advisors, who play an important role in supporting the charitable sector. To learn about our services and upcoming events for professional advisors, join our Foundation Focus newsletter for professional advisors here.
 
Many financial planners find it challenging to build deep, personal relationships with their clients.  Those who go beyond a transactional relationship have often engaged clients in a dialogue about their values, which can be done effectively through philanthropy.
In an interactive breakfast workshop, led by philanthropy advisor Janice Loomer Margolis, professional advisors from the finance sector learned how to start the journey to charitable giving with their clients, in a way that results in deeper trust, stronger connection and a lasting relationship.
Attendees learned about:
Giving options for clients, including donor advised funds and private foundations
The discovery process to help clients to consider and share their values
Why people give, and how giving can benefit clients
By the end of the session, attendees had built a toolkit, to start having conversations about philanthropy with their clients. This included:
Suggested questions to lead to meaningful dialogue
Guidelines for navigating difficult conversations and situations within the client's family
An action plan to help incorporate philanthropy into their practice
To learn more about how Vancouver Foundation works with professional advisors to offer personalized services for your clients interested in philanthropy, click here.
To understand whether partnering with Vancouver Foundation is right for you and your clients, click here.