You are here
Estate Planning Seminar with Nicole Garton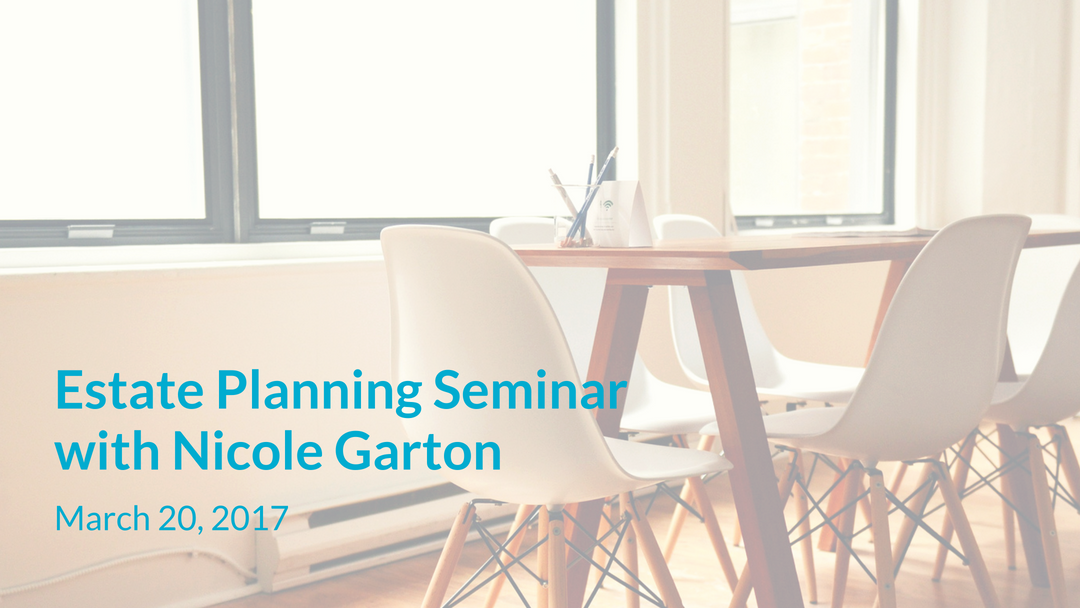 There are many things to consider in estate planning, which can be a barrier for the one third of adults in Canada that have not yet created a will. There is also the misconception that without a will, assets were automatically distributed to next of kin - but this is not always the case, and even when it is, how "next of kin" is defined can be tricky.
To speak to this, we invited Nicole Garton of Heritage Law and Heritage Trust to speak to the requirements for creating a comprehensive and effective personal estate plan. Questions around blended families, appointing or being an executor, as well as charitable giving and philanthropy were addressed. One emerging trend in estate planning discussed was the treatment of digital assets, which includes domain names, social media accounts, cryptocurrencies, and also the mailing lists and customer orders belonging to businesses owned by a sole proprietor.
Participants left with a clear roadmap to determine their individual estate planning needs, select their advisors wisely, organize their financial affairs and understand how to broach this topic with their loved ones.
Vancouver Foundation's ongoing learning events help our fund advisors, donors and community members shape their charitable giving plans. For these events, we are proud to partner with local professional advisors and charitable organizations.