You are here
Fostering Change initiative invests $1.1M in education, housing, and social supports for young people leaving foster care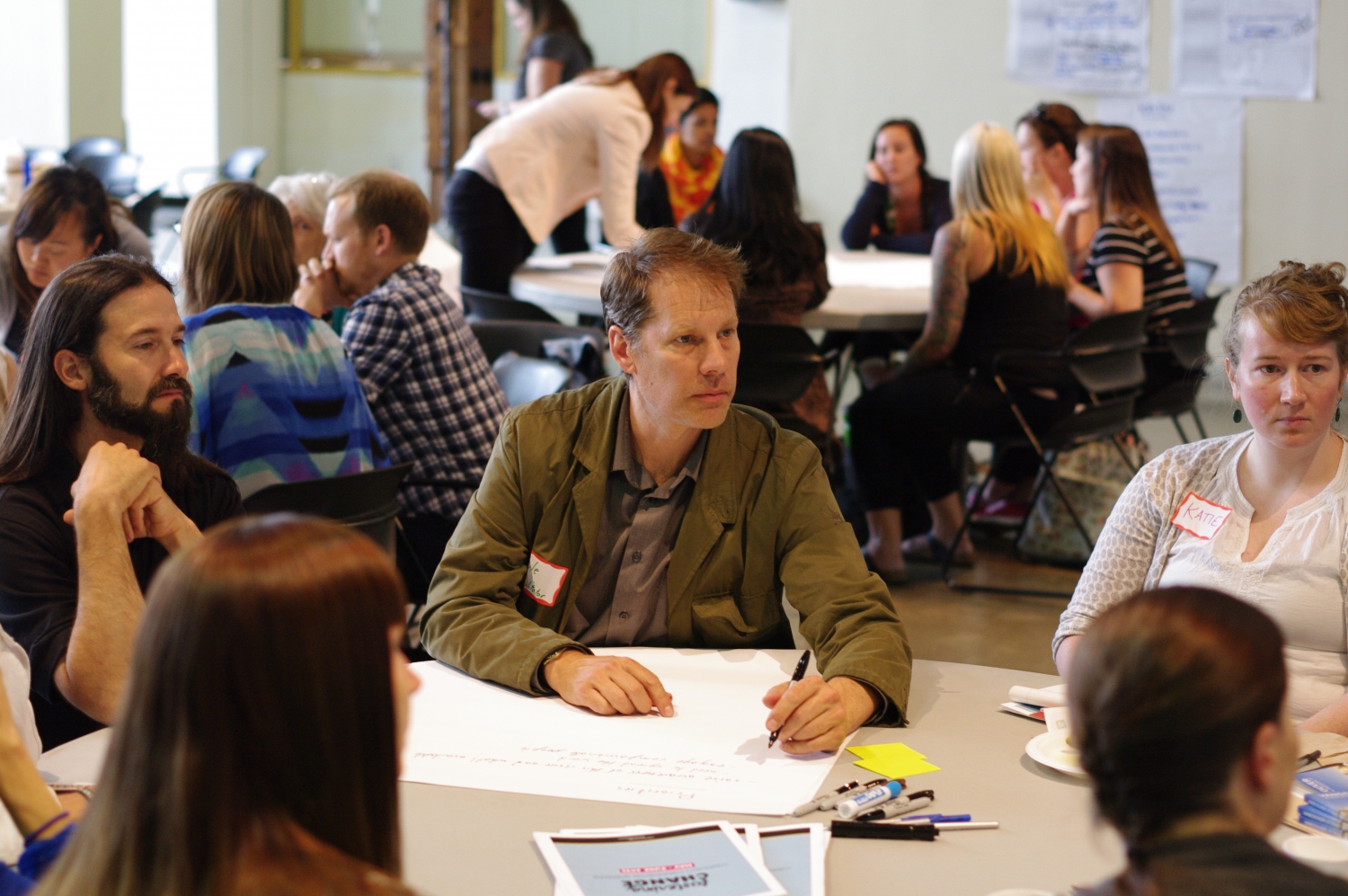 Vancouver Foundation's Fostering Change initiative has approved over $1.1M in grants to local organizations across the lower mainland to deliver education, housing, and social supports for young people leaving foster care. The funding will support projects over the next three years that give voice to young people affected by the abrupt transition from foster care to adulthood, and provide them with greater opportunities to thrive.
This year in British Columbia, 700 youth in foster care will be cut off from housing, services, care-givers, and the people in their lives when they turn 19 [1]. It is no coincidence that over 40% of homeless youth have been part of the child welfare system including adoption and foster care [2]. Together with a growing community of partners and allies, Fostering Change aims to raise awareness and find new ways to prevent this from happening.
One way that Fostering Change helps support vulnerable young people is through community grants. The funding provides local organizations with the financial means to deliver innovative programs and services that address the root causes of hardships that some youth from foster care face after they age out of the government system.
These projects include the creation of a 'Friendly Landlord Network' by Aunt Leah's Place to help young people find affordable housing; research by Vancouver Aboriginal Child and Family Services into 'Restorative Aboriginal Child Welfare' practices; a 'Youth Rights Photovoice' project by the Society for Children and Youth of BC, and a youth coding project led by St. Leonard's Society that improves education and employment outcomes through a partnership between Burnaby School District, gaming and technology mentors, the agency and kids.
"These projects will improve the wellbeing of young people leaving care," says Mark Gifford, Director of Grants and Community Initiatives for Vancouver Foundation. They help organizations create and test ideas that show how communities can unlock success for young people from foster care. All young people need relationships and resources to find housing, education and employment opportunities as they grow up. Why should we expect any different for young people from foster care?" adds Gifford.
Ashely Crossan, a Fostering Change youth advisor says, "It's so exciting to see projects go from ideas into fully blossomed projects that will impact other young people."
Fostering Change is asking everyone in B.C. to show up for young people leaving foster care. Show your support by adding your name to those backing improved support and opportunities for young people transitioning from foster care to adulthood.
---
[2] Ministry of Children & Family Development, Performance Management Report, Volume 4 (2014).