You are here
Fresh Voices now representing immigrants and refugees from over 20 countries
Welcoming new immigrants and refugees to our team in 2016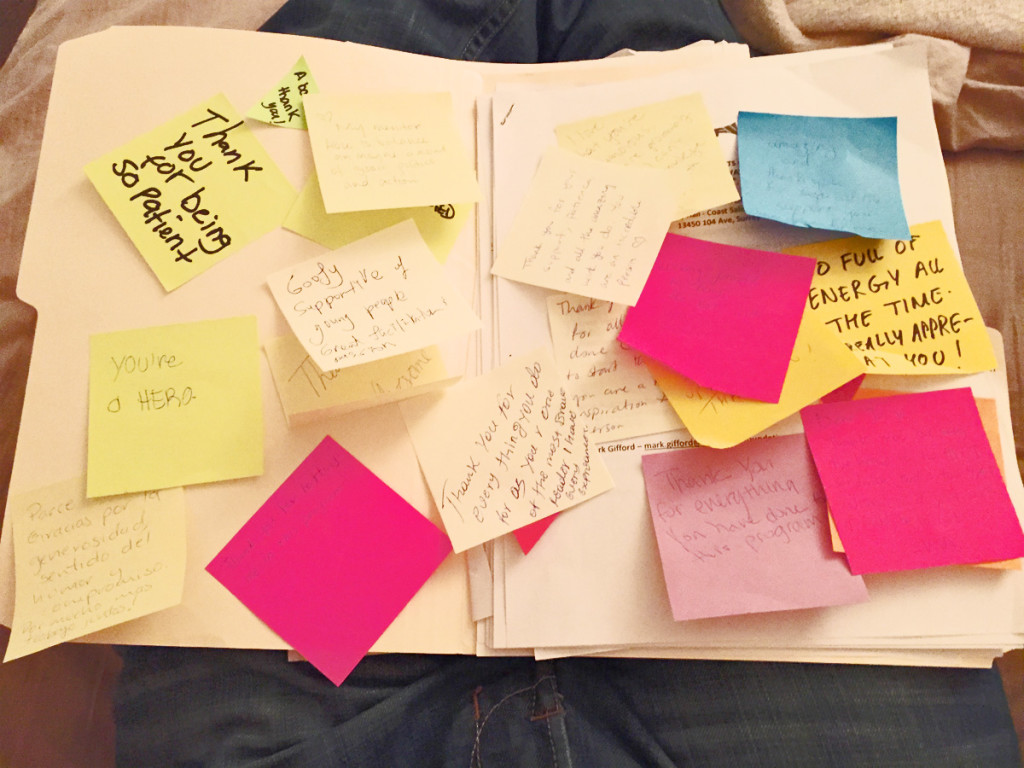 Looking back, 2015 was a big year for Fresh Voices. The ongoing Syrian refugee crisis turned the spotlight on the journeys of immigrants and refugees to Canada, and we found our voices and perspective in demand.
Some of our highlights from the past year included media interviews on radio, TV, and with newspapers to discuss the experience of immigrants and refugees in Canada with an eye to the arrival of Syrian refugees to BC. But we also kept up the conversation around immigrant student involvement, attended or presented at conferences and workshops, and we continued to engage with senior public officials and elected representatives.
Welcoming new immigrants and refugees to our team
Another huge highlight for 2015 was the number of young people who wanted to join the Fresh Voices Youth Advisory Team. We made a call so that more young people could join in, and although we received more applications than we had a capacity for, we kept our commitment to exploring possibilities for everyone that wants to be involved. The final selection process was extremely difficult, but we believe that we have a diverse team that will take us even further in 2016!
During the weekend of January 16th – 17th new members came together for a full weekend orientation with our current members. Our team is now 27 people in total (plus Vancouver Foundation staff), with 21 mostly high school age, and 6 youth workers connected to organizations that support young people and immigrants in BC.
Our team members come from more than 20 countries and speak more than a dozen languages – Libya, Iraq, Sri Lanka, India, Colombia, Syria, Ethiopia, Iran, Ethiopia, Rwanda, Thailand (Karen), Somalia, Peru, Philippines, Afghanistan, Afghanistan, Eritrea, Bolivia, El Salvador, Mexico, Turkey (Kurdish), Taiwan, and Palestine. The Youth Advisory Team aims to be as reflective as possible of Metro Vancouver, and connects to communities or projects in Vancouver, Burnaby, Richmond, New Westminster, Surrey, Langley and Coquitlam.
"You guys and this team is the best chapter of my life so far. And I am very excited to start my journey in the Youth Advisory Team!" – New Youth Advisory Team Member.
Sharing and learning together
We engaged for two full days in conversations about plans for 2016, and reflected on the history and achievements of the Fresh Voices initiative. We also listened to guest speakers to inform our work. Topics ranged from Gender and Intersectionality, to how to build relationships with Indigenous people in Canada. We shared and learned with speakers about the realities of our immigrant and refugee communities.
Many of our new members felt that 2 days was not enough, they wanted to spend more time to learn from each other. But 2016 is just starting, and there is much more to come!