You are here
Good Food Challenge: Meal Exchange
Meal Exchange is helping to create campus food systems that are sustainable, socially just, humane, and healthy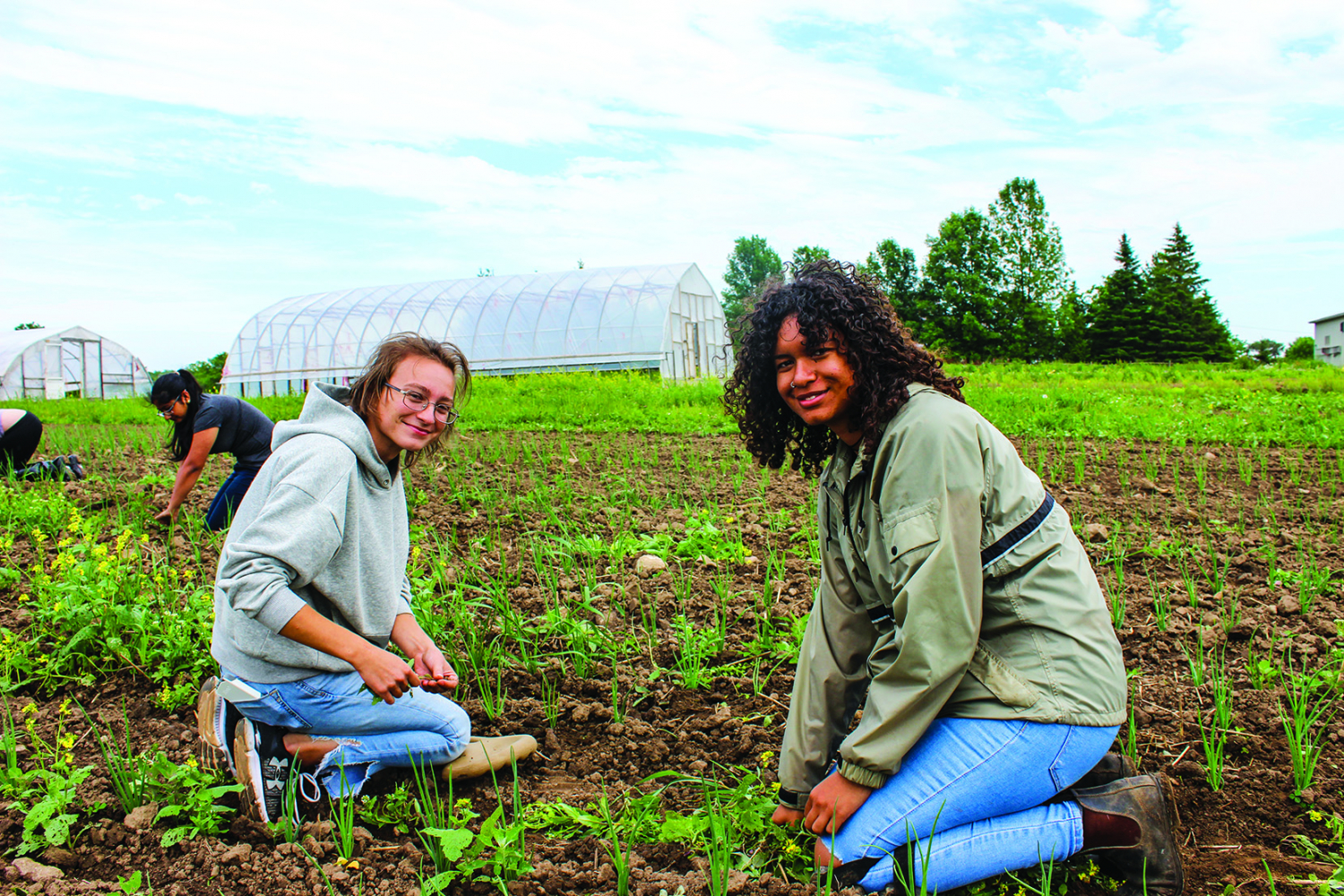 This story was originally published in the 2018 issue of the Vancouver Foundation Magazine.
Written by Stacey McLachlan
Twenty million dollars: that's the amount that B.C. universities spend collectively each year on food for their campuses. But that figure has an impact far beyond the administrations' budget – these institutional purchases often wind up coming from corporate suppliers whose production practices may contribute to climate change, pollution, and sometimes the destruction of wildlife. Not exactly an appetizing picture.
To people like Rawel Sidhu, UBC Meal Exchange Chapter President, it seems like this purchasing power could be an incredible opportunity for positive change.
"Fundamentally, food is not just something that fills you up; it's a relationship with our community, with producers, with the planet," says the science student and food-security activist. Sidhu and the other volunteers at Meal Exchange – a national non-profit connecting campus, community, and industry to drive demand for eco-positive agricultural practices – are pressuring campuses to make a conscious decision to support producers that have a positive impact on B.C.'s ecosystem.
It's why the group has taken on its latest project: the Good Food Challenge, a nationwide pilot overseen by Good Food Challenge Co-ordinator Celia White and inspired by a successful and similar project in the U.S. The ultimate goal? To have Canada's university presidents sign the Good Food Campus Commitment – a pledge to ensure that by 2025, at least 20 percent of campus food will meet or exceed Good Food standards.
Good Food is a holistic, catch-all term for foodstuffs that are nutritious and sustainable, affordable, and culturally appropriate. To choose Good Food is to embrace not just food that nourishes your body, but the producers, consumers, and communities who are affected by its production and sale "from seed to plate." It's produce and products that treat humans, animals, and the earth with equal respect.
"We live on a planet that's constantly being mired with environmental damage and degradation. I think that at this moment, concepts like sustainability and food security are being shown on a public stage," says Sidhu. "These conversations aren't just happening in classrooms, they're being thought about every day." Meal Exchange hopes that with a framework like the Good Food Challenge, an actual tangible infrastructure will be able to turn that universal concern into action.
Vancouver Foundation's grants totaling $273,000 enabled Sidhu and the other volunteers working on the Good Food Challenge to create materials to educate and to advocate. A publicly accessible tool called the Good Food Calculator was developed to help everyone – from the university president to a first year arts student – assess the ethics of ingredients.
Essentially, it's an auditing tool that goes far beyond supermarket labels, providing in-depth definitions of each product (with explanations of how it's community-based, fairly produced, ecologically sound, and humane) and offering a purchase tracking system for institutions.
Meal Exchange is currently collecting signatures that will be presented to university presidents across B.C., urging them to take the Campus Commitment, and the network of information that the Good Food Calculator is building is empowering all interested citizens to take action in their own choices, both on and off campus.
"Food sustainability isn't something you would expect a place like Canada to suffer from, but the reality is it's a very real issue for a lot of people, and campuses especially can be a great catalyst for change," says Sidhu. "Students are a body of
society that are engaged and have the power to affect the way we progress, and I think Vancouverites in general really pride themselves on being stewards of the environment. We can spearhead change that ripples across Canada. We can really change the conversation."