You are here
How We're Learning to Better Center Equity into Our Systems Change Grantmaking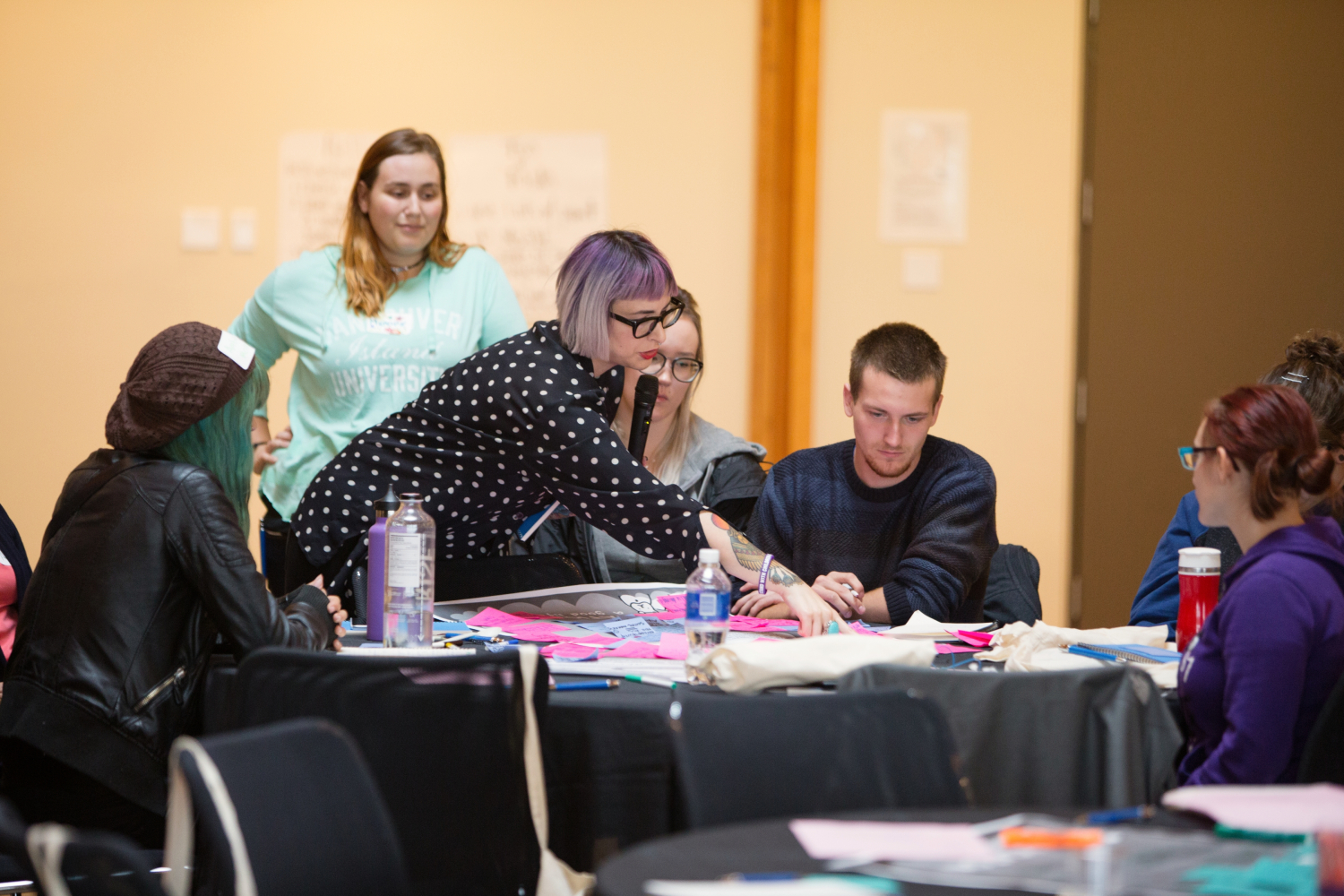 At the beginning of 2020—prior to the pandemic—Vancouver Foundation partnered with InWithForward on a project called BetaPhil, to better understand systems change grantmaking and re-imagine ways to recognize and shift the power imbalances within it. 
An independent evaluation of the Systems Change Grant Program in 2018 revealed that while these grants have increased the demand for and supply of systems change work, it also highlighted an opportunity to more deeply engage smaller, rural, and less established organizations in historically marginalized communities.
Through this project, we seek to learn the answers to questions such as: What kinds of organizations, representing which communities, are knocking at Vancouver Foundation's door and getting in? Who isn't? And who should? What role should Vancouver Foundation play as a systems change funder? Who is making granting decisions and what perspectives and positions hold weight?
First Phase: Research
Over 10 weeks, the project team completed its first phase that focused on researching what's driving our systems change grantmaking practice and identifying ideas to deepen equity and impact. This included activities such as interviewing staff, board members, and grantees; observing grant committee meetings; analyzing data; and generating early ideas for exploration. 
The result? Six areas of opportunity that identify barriers within our grantmaking practice and turn them into opportunities for change, focusing on different phases of the grant cycle. This will help to inform prototyping and testing different ideas, methods, and approaches to help implement long-term changes within our grantmaking practice, as part of the next phase.
For a full summary report of the first phase of the project, click here.
Next Phase: Testing
The swift and unanticipated impact of a global pandemic brought the deep-seated inequity of public health and social care systems into sharper focus. Then the tragic murder of George Floyd and the groundswell of anti-racist protests further brought to light the urgent need for systems change. 
We paused our Systems Change and Participatory Action Research Grants calls to take some time to explore how to adapt these programs in light of the pandemic so they could be more relevant and responsive to current needs.
The work we began through this project presented an opportunity to reconcile the initial goal of shifting power imbalances within our grantmaking with the goal to deepen community responsiveness and impact in this moment defined by the context of COVID and the anti-racism movement. 
Applications for Systems Change and Participatory Action Research Grants will now open on September 21. Supporting systems change work remains a priority and we will use this time to begin testing approaches and processes to our granting cycle—such as adding demographic questions in our application forms or exploring different approaches to community outreach—that will help us learn what can deepen equity and impact within these programs.
The project will require careful thought and consideration with shifting timelines and ideas to explore in order for us to get it right. We'll provide more updates when we have them about what types of changes to expect going forward. To stay up to date, please sign up for email updates here.
How to Get Involved
There will be opportunities for community to participate in this project this summer and over the coming months. We'll especially seek out organizations and groups from equity-seeking communities who are not coming through Vancouver Foundation's doors or who are unsuccessful when they knock.
The first opportunities are Systems Change grant program co-design sessions, taking place between August 14 to 31. All sessions are now full but you can sign up on the waitlist if spots open up by clicking here. There will be more opportunities in the coming months if you'd like to participate. Follow our social media to stay up to date.