You are here
Join our Fostering Change Community Conversations
Vancouver Foundation's Fostering Change Community Conversations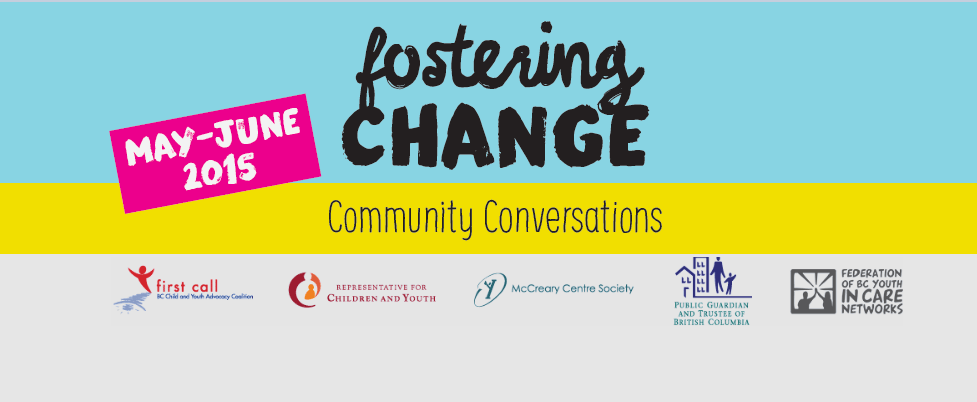 Fostering Change is an initiative of Vancouver Foundation that explores how youth in government care can get the resources and relationships they need to thrive in adulthood.
You are invited to join a series of Community Conversations throughout Metro Vancouver, including Abbotsford, Coquitlam, North Vancouver, Vancouver and Surrey during May and June.
Join Vancouver Foundation and our partners at these action-oriented conversations designed to:
get communities talking and learning from each other;
spark new thinking from a local perspective; and
identify local priorities for new granting, youth and community engagement efforts.
From service providers, youth, and their allies to elected officials, business leaders, and other local catalysts, we hope to engage a broad range of new and established voices to build common ground.
Register now
We look forward to seeing you at one of our Community Conversations, and working together to find new ways to create a positive future for youth transitioning out of foster care.