You are here
Learning in Plain Sight: Vancouver Foundation's "Internal Grants Program" Focused on Racial Equity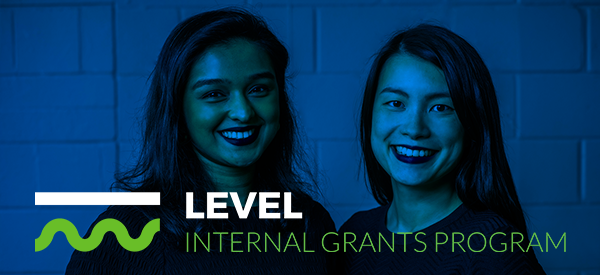 Written by Vi Nguyen and Trilby Smith
In 2018, Vancouver Foundation launched LEVEL -- a youth engagement initiative that builds on what we've learned through our work on past youth initiatives: Fresh Voices and Fostering Change. LEVEL works alongside an Advisory Committee of youth and adult allies to address racial inequity by investing in the leadership capacity of Indigenous and racialized immigrant and refugee youth in three ways:
Creating more opportunities throughout the non-profit and charitable sector;
Supporting grassroots youth organizing efforts;
Investing in systems and policy change. 
In addition to providing LEVEL grants to organizations across B.C., Vancouver Foundation is conducting its own learning work on racial equity by engaging staff in internal LEVEL Develop "grants."* This internal grants process is designed to mirror the external one that grantees experience so that internal "grantees" can learn alongside LEVEL grantees by participating in learning days, reflecting on their work, and sharing what they learn. 
Staff at the Foundation were invited to respond to an internal call for proposals in February 2019, and in March, three "grants" were approved by an Internal Grants Advisory Committee (composed of LEVEL advisory committee members plus one external reviewer). These cross-departmental teams are working on projects such as examining the extent to which speakers at Vancouver Foundation events reflect the communities we work with and creating organizational space and culture that also reflects these communities.  
Why are we doing this?
Vancouver Foundation is engaged in the Equitable Evaluation Initiative : a way to use evaluation as a tool for and of equity. To support this practice, we are building a learning community with LEVEL grantees by engaging staff in learning and inquiry focused on racial equity. Working in this way asks grantees to be vulnerable, to develop deep and authentic relationships with one another and with Vancouver Foundation, and to share what is and isn't working. 
This Program is also a way for us to practice "learning in plain sight". Last year, we commissioned research with the Social Planning and Research Council of BC (SPARC BC) to better understand how the opportunities and barriers in the sector address or reproduce racial inequity. Our CEO, Kevin, volunteered to participate as an interviewee: While we are a funder, we also exist in the charitable sector ecosystem and we felt it was important that we "walk that talk" by wrestling with the discomfort and complexity along with the rest of the sector. 
What do we hope to learn?
We are not the experts on racial equity and to claim expertise would violate the principle of Equitable Evaluation that learning and evaluation work be in service of equity. LEVEL has emerged from and been built on our learnings and conversations with young people throughout the province who challenged and encouraged us to name race, racism, power and the need to share power. Similarly, our hope for the LEVEL Internal Grant Program is for staff to engage in deep learning alongside our grantees, to challenge themselves and the organization to unpack racial equity, and to develop actions that we can take to reduce inequity at Vancouver Foundation. ​
Stay tuned for more on what we are doing and learning, including sharing from our internal "grants" participants! 
*The internal "grants" are being supported through program budgets (not granting dollars), and the funds are minimal in nature, largely to cover costs of honoraria and other expenses related to convening people outside of Vancouver Foundation staff.