You are here
Make a Will Week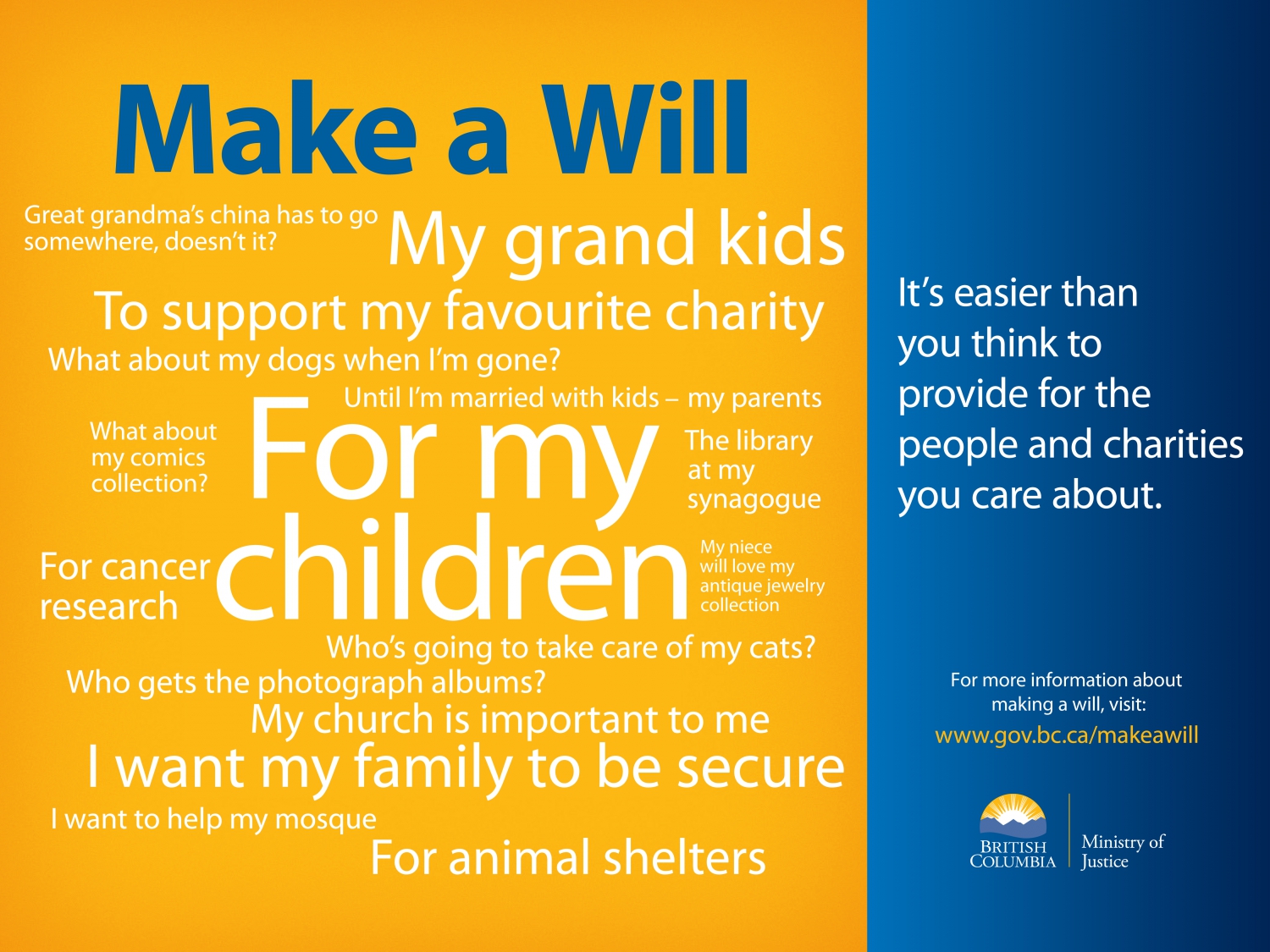 April 10 to 16, 2016, is Make-a-Will Week in British Columbia. It is time to write your will or bring an existing will up-to-date!
There are certain significant events in life that cause reflection. At those times, you should consider how the contents of your will reflect your personal circumstances. You may need to amend your will if you have had a recent change in your relationship status, a separation, the birth of a child or the loss of a loved one.
A will is the best way to make certain the people, charities and organizations you hold close are the ones receiving the benefits of your estate. Should you die without a will your estate may not be distributed the way you would have intended and unnecessary costs may be incurred by your estate.
For more resources about Wills & Estate Planning please visit the Government of BC website.
If you have any questions about leaving a charitable gift in your will please visit our Legacy Giving webpage or contact Kristin Helgason, Director, Donor Services at 604-629-5186.