You are here
Making Time for Philanthropy
Jason McLean, Vancouver Foundation's board chair and one of Vancouver's most in-demand professionals, knows the value of giving back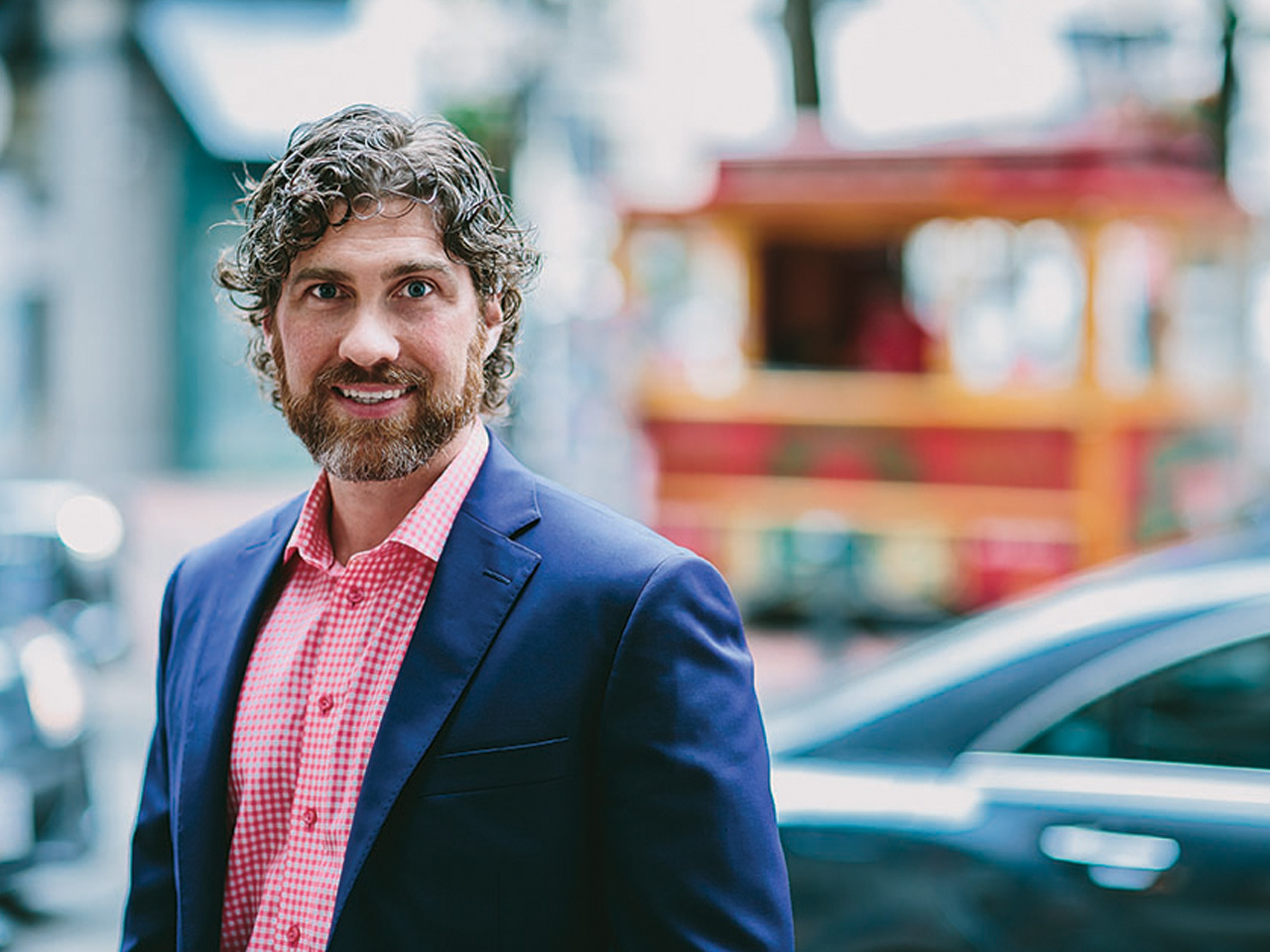 It's not every day a former prime minister shows up unannounced, but for Jason McLean, it's just another day at the office.
When former prime minister Jean Chrétien recently arrived at the entrepreneur's Gastown office, no doubt it raised a few eyebrows, but McLean, who once worked for the prime minister, knows better than to be surprised.
"He initially asked for my dad and – even though I worked for him for a couple years and spent a lot of time with him around the world – when he found out my dad wasn't here, he said, 'Well, I'll talk to the young guy,'" laughs McLean. "He never uses my name."
McLean worked closely with Chrétien as a special assistant for two years, scouting out places in advance of the prime minister's arrival. While it was a job to remember (in fact, one of McLean's television production companies is now developing a show based loosely on his experience), the call of home eventually trumped the glamour of travelling the globe and meeting politicians like former U.S. president Bill Clinton.
In 2002, McLean returned to Vancouver to join the family business his father, David, started in 1972. The younger McLean is now president and CEO of The McLean Group, a large conglomerate with its reach extending to real estate, film and television production, telecommunications and aviation.
Needless to say, McLean, 42, married and father of a two- year-old girl, is a busy man. Yet he added one more title to his already-crammed resumé this year when he became chair of Vancouver Foundation's board of directors.
For McLean, the decision to step in was easy.
"Vancouver Foundation has a terrific reputation, both obviously as an enterprise in the charitable sector, but also just as a great board to be involved in," he says from his elegant office overlooking Canada Place. "So it was a real treat to be asked."
McLean is routinely asked to join various community organizations. He mostly says no.
Not because he doesn't believe in giving back – on the contrary, he considers philanthropy so important that he prefers giving everything he's got to one cause at a time. "I think it's really important to focus and not spread your extracurricular self too thin. So I try to do one or two things at a time," he explains.
Even as his professional life forges ahead, McLean will always make time for community causes.
McLean has previously served on the University of British Columbia Board of Governors and the Vancouver Police Board. In 2010, at age 36, he also became the youngest person to chair the Vancouver Board of Trade.
He joined Vancouver Foundation's board in 2014, enticed by the opportunity to volunteer with Canada's largest community foundation, and impressed by the tremendous impact it has on charities across the province thanks to its approximately $1 billion in assets under management.
When asked why he donates time and energy, rather than just money, McLean is clear on the rewards: "You get out what you put in. Actually, you get out more than you put in. I find investments of time and energy and talent – not just money – to organizations that could really use the help is tremendously rewarding," he says.
When it comes to philanthropy, he models himself after his parents. While his father, a lawyer who began dabbling in real estate as a side business, always kept a full schedule, McLean remembers he always made time for community causes. "He felt that being an engaged citizen was really important, and he arguably didn't have the time to do it but he made it happen." McLean's mother, Brenda, has also kept philanthropy close to her heart. She is responsible for The McLean Group's McLean McCuaig Foundation and the decade-old Brenda and David McLean Chair in Canadian Studies at UBC. More recently, their son was instrumental in establishing the McLean Group Employee Fund at Vancouver Foundation.
These days, McLean's parents are still involved in the company, but it's McLean and his younger brother Sacha who lead the way. Proving themselves to be as innovative as their parents, the brothers were recognized by Ernst & Young for the Entrepreneur of the Year Award in the category of entertainment and hospitality in 2014. Jason McLean was also named one of the city's "Top 40 under 40" by Business in Vancouver in 2010.
While The McLean Group started out as a real estate investment and development firm, its expansion into film production was a "happy accident," says McLean. With 30 acres of industrial land in Vancouver that they couldn't get permission to build residential towers on, it was necessary to think of alternative uses for the land. In 1997, Sacha proposed renting out facilities to film companies. Today, The McLean Group owns Vancouver Film Studios, a production facility in East Vancouver with 12 sound stages. It also provides a full suite of services to the film industry, including aviation charters.
But even as his professional life forges ahead, McLean will always make time for community causes.
"It's about being an engaged citizen. It's about giving back. It's about supporting things that you care about that are important to you," he says. "And for those of us who have enjoyed a certain amount of success and good health and gotten so much from this community, it's also a responsibility."
| | |
| --- | --- |
| Story By: Lena Sin | Photos By: CLaudette CarraCedo |