You are here
Money, Meaning, and Mindfulness with Tracy Themes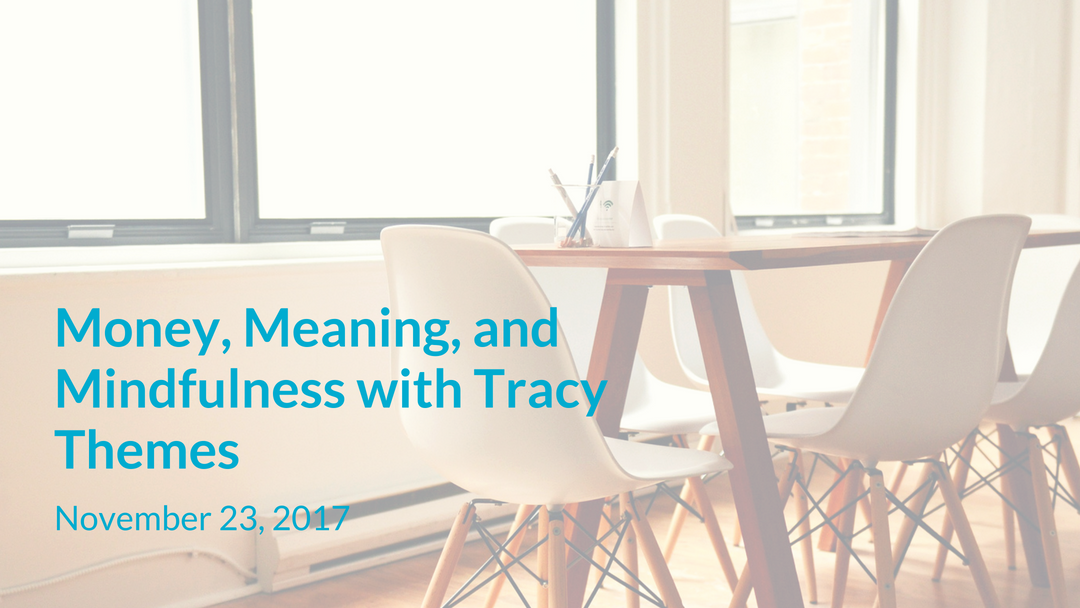 In November, Tracy Themes, Financial Advisor and Co-Founder of Sophia Financial Group, led an engaging  discussion about Money, Meaning,and Mindfulness. Money is the currency of modern life, and yet we are socially conditioned not to talk about it. Understanding how to align our economic behaviour with personal values and beliefs can be a challenge, especially when conflicting ideals and sometimes confusing backgrounds add to the tension. 
Tracy Themes has devoted her professional life to helping people, particularly women, master financial literacy. Tracy's background in psychology has allowed her to pursue an innovative approach to financial planning - one that focuses on helping people understand the root causes of their financial issues in order to create a better relationship with money. 
Vancouver Foundation's ongoing learning events are designed to inform and inspire fund advisors, donors and community members about a variety of topics to help shape their charitable giving plans. Through storytelling, site tour visits and learning seminars we are proud to partner with local professional advisors and charitable organizations.