You are here
New Grant Stream to Support Work in Gender Equality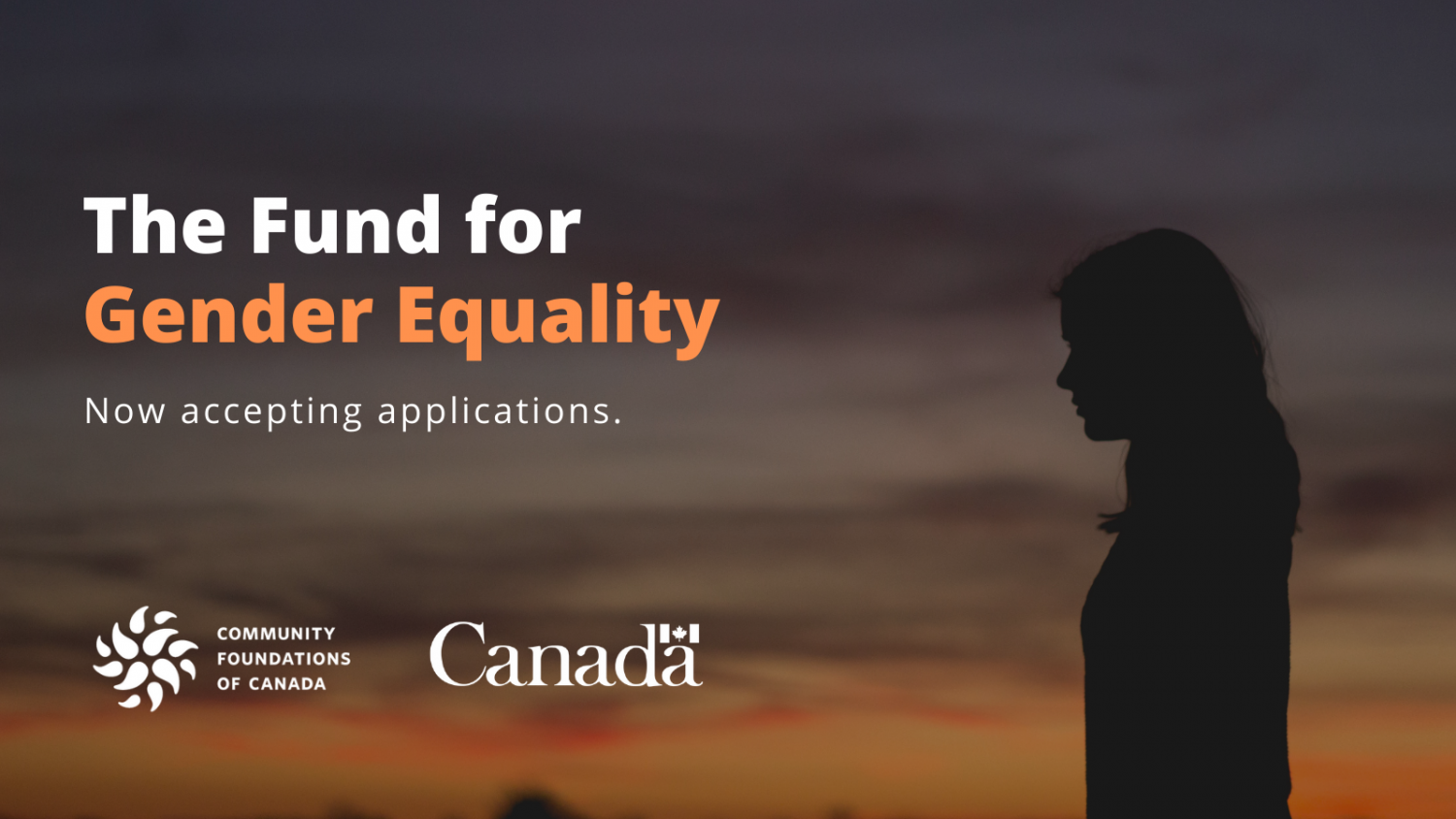 The unprecedented challenges brought on by the pandemic have widened gaps and deepened inequities. Women, girls, Two-Spirit, and gender-diverse people in particular have faced disproportionate impacts ranging from significant job losses to increasing rates of domestic violence. It's clear that BC's future will depend on a recovery that's grounded in justice and equity.
Through the Community Response Fund and Emergency Community Support Fund, Vancouver Foundation has supported charities across BC with response and relief through the pandemic. While we may not know what the pandemic holds next for our province, we do know that inequities worsened by COVID will only deepen if we don't take action. As a community foundation, we see the importance of recovery and long-term community resiliency and we commit to supporting organizations at the forefront of advancing gender equality and justice.
Vancouver Foundation Joins National Gender Equality Initiative
Vancouver Foundation has joined a national initiative called the Communities for Gender Equality, led by Community Foundations of Canada (CFC) and supported by the Government of Canada to advance gender equality through three calls to action: grantmaking, institutional changes, and gender-lens investing. 
Over the next few months, we'll explore ways we can fulfill our commitment to making institutional changes within our organization and implementing practices and policies for gender-lens investing. This will require us to hold a mirror to ourselves to reflect and take action to advance gender equality across different parts of our organization. It will take time but we hope to share next year what concrete actions we'll take in service to gender equality. 
New Grants to Support Women, Girls, Two-Spirit, and Gender-Diverse Communities
As part of our commitment to the Community for Gender Equality initiative, Vancouver Foundation is launching a new grant stream called the Fund for Gender Equality. This program will offer grants of up to $40,000 to organizations in BC led by and serving women, girls, Two-Spirit and gender-diverse people. 
In total, we'll be deploying $320,000 to support projects that shift power to these communities by supporting their leadership on community-level initiatives. The funding can be used to support a wide range of projects such as piloting new initiatives, addressing community needs, or supporting a just recovery from the pandemic. Applications are now open until November 30. If you'd like to apply, click here.
The pandemic's disproportionate social, economic, and health impacts on women, girls, Two-Spirit, and gender-diverse people has made clear that there's more work to do to truly advance gender equality. We join other efforts in the charitable sector to ensure that we invest in the communities who have been hardest hit. This is what will ultimately contribute to building a stronger, more just future.