You are here
NSG Keeps People Distanced, But Not Isolated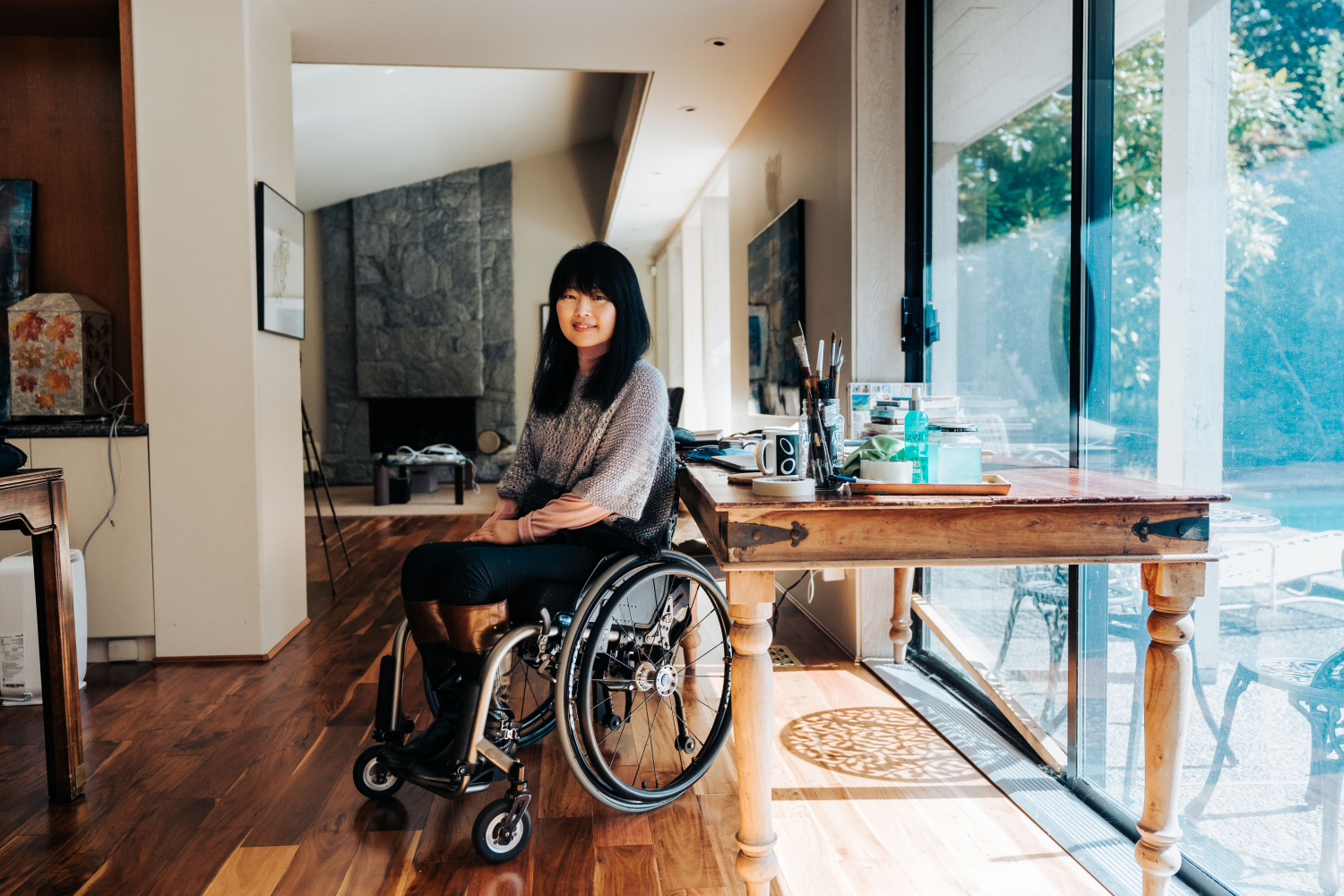 Photo: Keiko Honda's project collects stories of people's experiences during the pandemic. Photo by Kayla Isomura.
By Jenny Lee-Leugner
Neighbourhood Small Grants (NSG) has always been about celebrating and strengthening the community. When the pandemic challenged the way people connected, British Columbians proved that being physically distanced doesn't have to mean social isolation. 782 projects were brought to life as part of this program. Some delivered care packages to neighbours. Others hosted art shows and karaoke sessions online. One high school student refurbished phones and computers for families who needed them.
Personal Narratives for Future Generations 
Everyone has a story to tell. This is the philosophy behind Vancouver resident Keiko Honda's writing project. With writing prompts that Honda offers, participants share stories of their pandemic experience with the goal of also educating future generations about the effect of a pandemic on everyday life.
With seven current submissions and more on the way, Honda plans to publish some of the final pieces as a keepsake to commemorate this moment in our history. "I wanted to encourage myself and others to write about how we feel, how we act, how we thrive during these challenging times, especially the moments that have been particularly meaningful, difficult, comical, or delightful during this pandemic," says Honda.
Socially Distant Scavenger Hunt
Spending time outdoors and getting exercise has been an important way that people have coped during the pandemic. With this in mind, Revelstoke resident Kristen Avery used a Responsive NSG grant to organize a socially distanced scavenger hunt.
Avery posted words or a letter around the community and shared hints online on where to find them. Participants would then find all the words or the letter, solve the riddle, and share their answer with Avery, who announced the winner.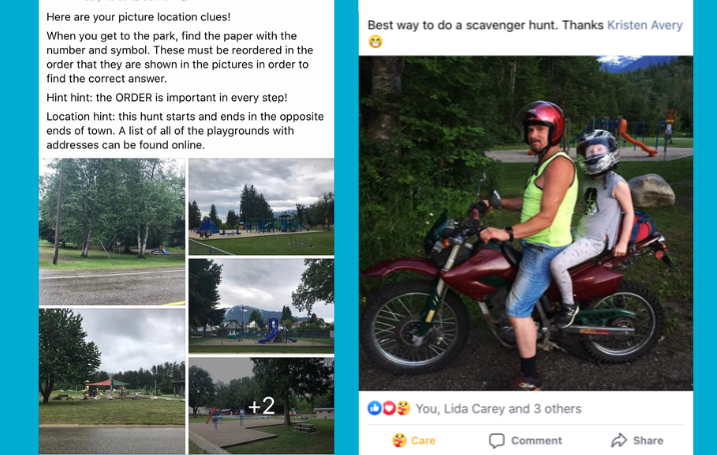 "I was just trying to provide some entertainment and an opportunity for people to get out, be active, and see different places around the community," says Avery. "People loved it, especially families who said it was fun and something different to do." 
Check out more stories from next door on the Neighbourhood Small Grants website.