You are here
Our Recommendations for the 2022 BC Budget Consultation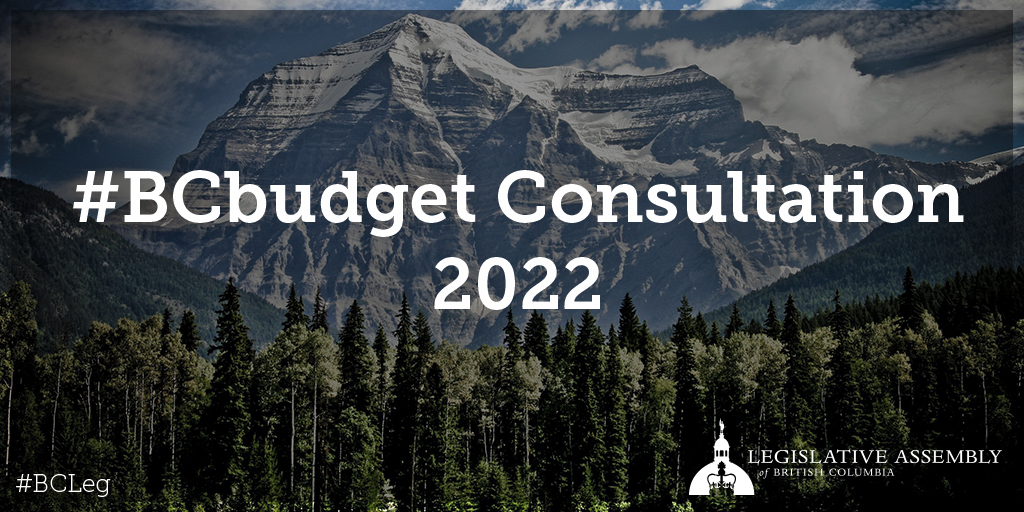 Non-profits have played an irreplaceable role in getting us through this pandemic. We recognize we must play an even bigger part in what comes next and apply a systemic approach if we're going to make progress on pressing issues in the charitable sector. This looks like using our voice to reveal inequities, address policies, and support non-profits and communities around BC in new ways.
Our recommendations to the Select Standing Committee on Finance and Government Services on the 2022 BC Budget Consultation are:
That the government provide support for charities and non-profits struggling from the effects of COVID-19 by:
• Establishing a targeted $500-million stabilization fund for the non-profit sector
• Ensuring that charities are eligible for government grants, funding, and supports aimed at small and medium size employers.
That the government mobilize more resources for community services by:
• Expanding BC's unclaimed property program to activate more dormant assets and increase funding for community services.
• Ensuring that funding for Community Gaming Grants rises in proportion to gaming revenue.
• Increasing the provincial portion of charitable tax credits to incentivize individual donors to be more generous in giving directly to charities.
That the government harness the power of the non-profit sector in post-pandemic recovery and long-term community-building by:
• Adopting a trust-based approach to provincial funding for charities and non-profits.
• Reviewing the Lobbyists Transparency Act to ensure community voices can speak to decision makers without restrictions or barriers.
• Establishing a data strategy to capture the size, scope, and impact of the non-profit sector.
• Supporting the recommendations of the federal Advisory Committee on the Charitable Sector (ACCS).
• Leveraging philanthropy in service of reconciliation with Indigenous communities.
To read our full written submission, click here. You can support charities and non-profits by amplifying these priorities in your own conversations and on social media.