You are here
The Road Ahead: 2020 Vancouver Foundation Magazine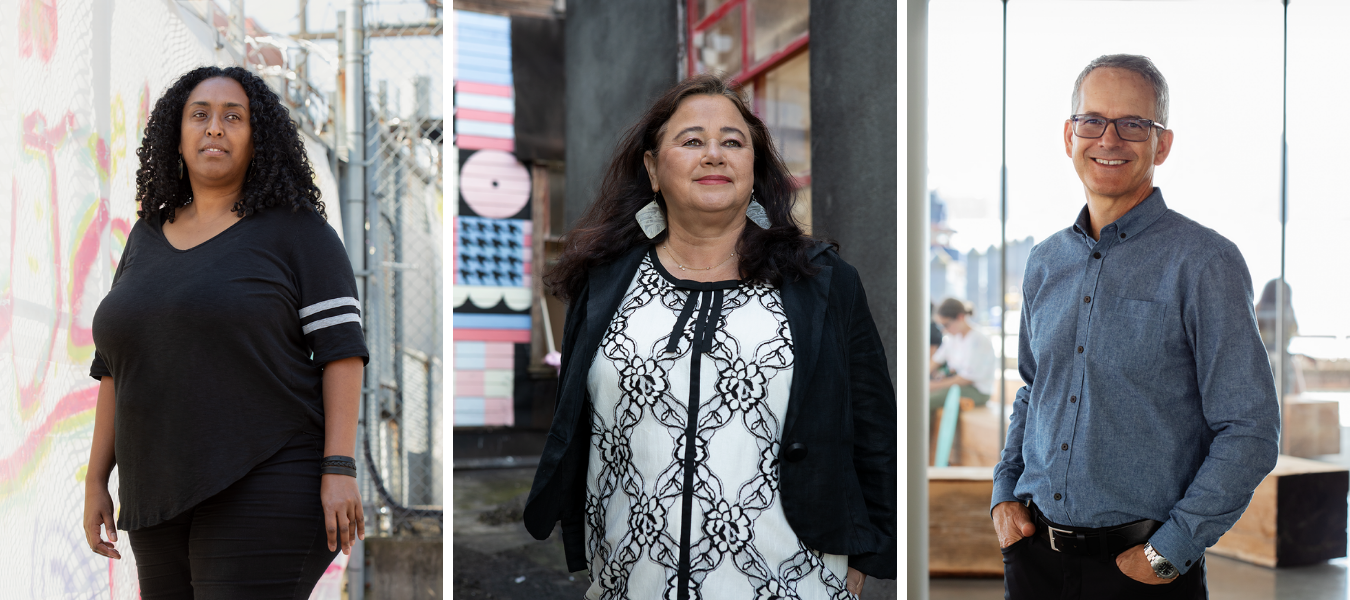 Left to right: WISH Drop-In Centre Society Executive Director Mebrat Beyene, Eastside Culture Crawl Society Artistic & Executive Director Esther Rausenberg, and our Board Chair Tom Shepansky. Photos by Marina Dodis.
"Returning to normal is not an option. And it's scary to see that." —Mebrat Beyene, the executive director of WISH Drop-In Centre Society.
On March 18, the Community Response Fund launched to bring immediate relief to BC charities and non-profits. Many were facing a spike in demand for services as well as severe revenue cuts and programming restrictions due to the COVID-19 pandemic. In the next three months, the Community Response Fund would grant out a total of $19.2 million to BC charities and non-profits. The 2020 Vancouver Foundation Magazine collected the stories that emerged during this time.
Download the 2020 Magazine here >>
You can read the cover story by clicking here.
In this issue:
How charities like hua foundation and Gabriola Arts Council adapted in the face of adversity 
Iconic institutions coming together to support BC through the first wave of COVID-19
Honouring the memory of a loved one through supporting pandemic response
How Hogan's Alley Society is the heart of Black Vancouver
If you have any questions about the 2020 Vancouver Foundation Magazine, please email Esther at communications@vancouverfoundation.ca.