You are here
On The Table Community Reflections and Insights Report
"What's on your mind?" This simple, open question was a spark that ignited hundreds of conversations in every corner of the province.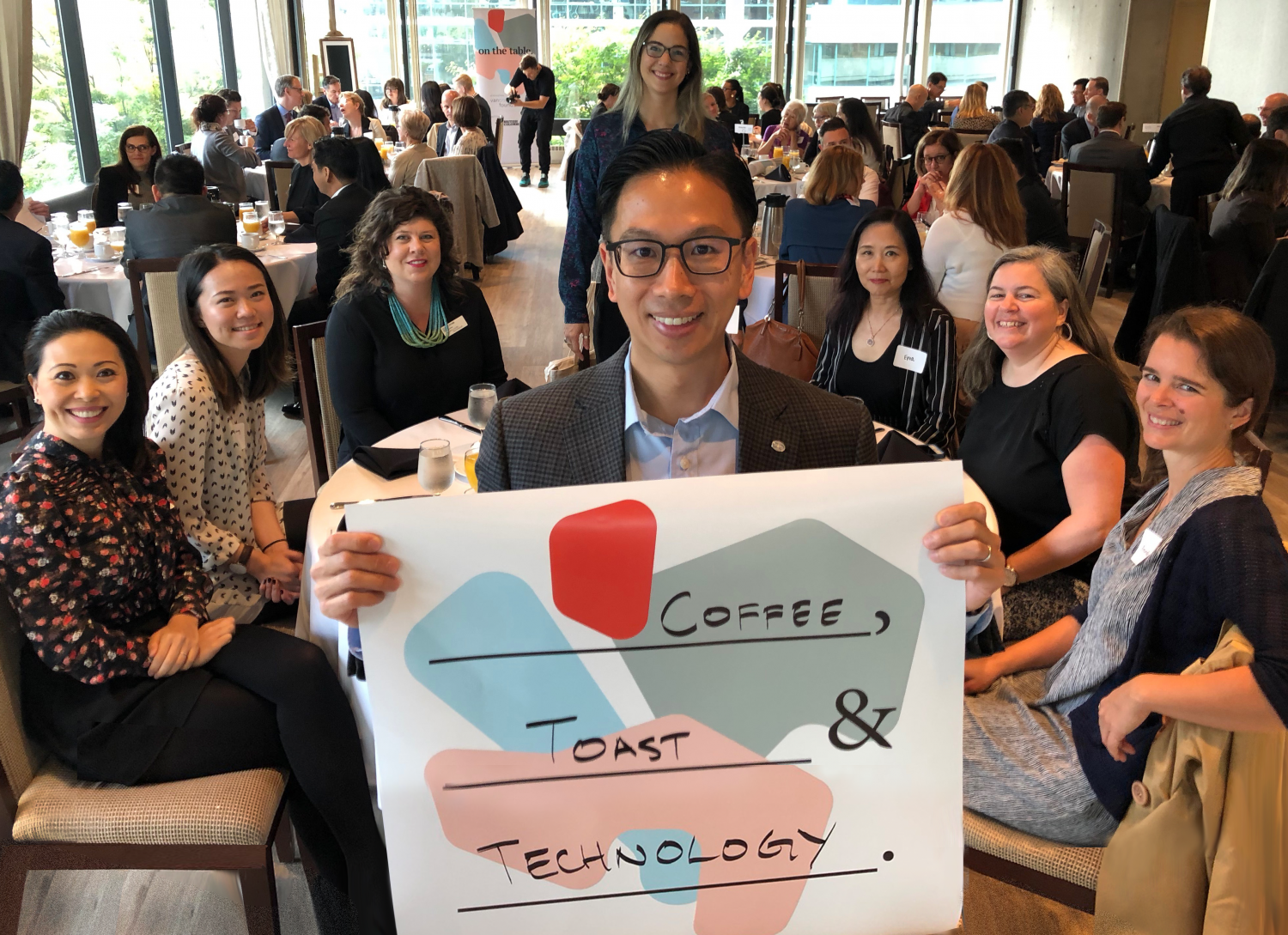 In 2017 Vancouver Foundation released our second report on loneliness and social isolation, called Connect & Engage.
Through this research, we learned that people are yearning for connection; specifically offline and face-to-face. We closed that report with a call to action for each of us to do more to create a sense of welcome and belonging in our communities.
To mark our 75th anniversary in 2018, we resolved to step up and do our part, and to find a fresh way to live our values of being "community inspired". Instead of a gala or closed event, we chose to celebrate in a way that would bring many different people together. We were also interested in experimenting with this technique of crowdsourcing what's on people's minds in a very authentic way.
The On The Table format is very simple and effective. We asked hosts across BC to explore "What's on your mind?" We asked that there be some sort of food served. It could be anything from a simple snack to a three-course meal — that was completely up to the host. And through this platform of gathering, sharing food, and just talking, something special happened. 
On September 13, On the Table ignited hundreds of conversations in every corner of the province. Communities across BC responded to Vancouver Foundation's invitation to invite more than 4,000 friends, colleagues, and neighbours to get together and share meaningful conversations over food. Not only were thousands of people inspired to connect with one another across the province, each host was able to tailor the event to their own community and interests. 
We learned that being face-to-face with each other truly makes a difference. That anybody can be a catalyst for connection. That when we share what's on our mind, we find others who feel the same.
Please take a moment to explore our learnings and insights by reading our On The Table Community Reflections and Insights Report.
We hope you'll be a part of it in 2019.
Sign up for the On The Table Newsletter.