You are here
Talking to Clients About Philanthropy
New study reveals the importance of including philanthropy in your business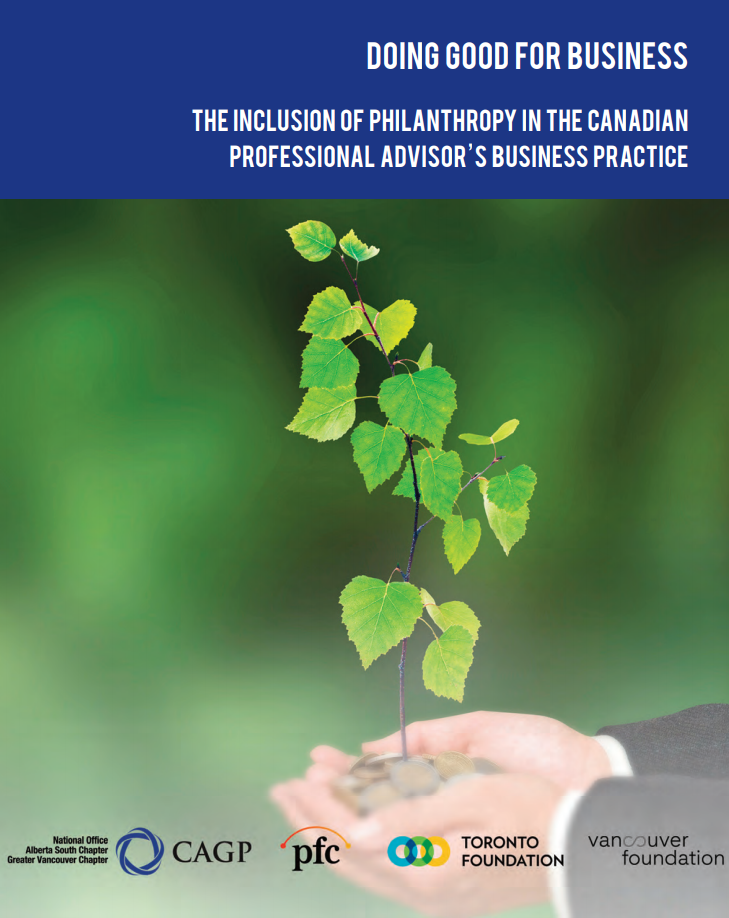 A new research report entitled Doing Good for Business: The Inclusion of Philanthropy in The Canadian Professional Advisor's Business Practice, and funded in part by Vancouver Foundation, closely examines those professional advisors who are managing to navigate meaningful philanthropic conversations with their clients. The report asks: How has the incorporation of philanthropy impacted the business and practice of professional advisors, and what is the value proposition of this inclusion?
Interviewees for the report noted a surge of interest in philanthropy as Canadian demographics shift, which they see as a result of high levels of accumulated wealth, and coinciding with "baby boomers" beginning to make plans for a wealth transfer to the next generation. Indications point to a great opportunity for those advisors who are poised to provide guidance to their clients regarding their charitable intent—whereas professional advisors who ignore philanthropy do so at the peril of their business.
Impact on professional advisor business: Philanthropy is described as the glue that binds client's loyalty to their service with such strength that the loyalty sometimes spans across several generations. All professional advisors interviewed agree that having incorporated philanthropy into their practice has strengthened and solidified their business.