You are here
Threadworks' pattern for social inclusion and employment.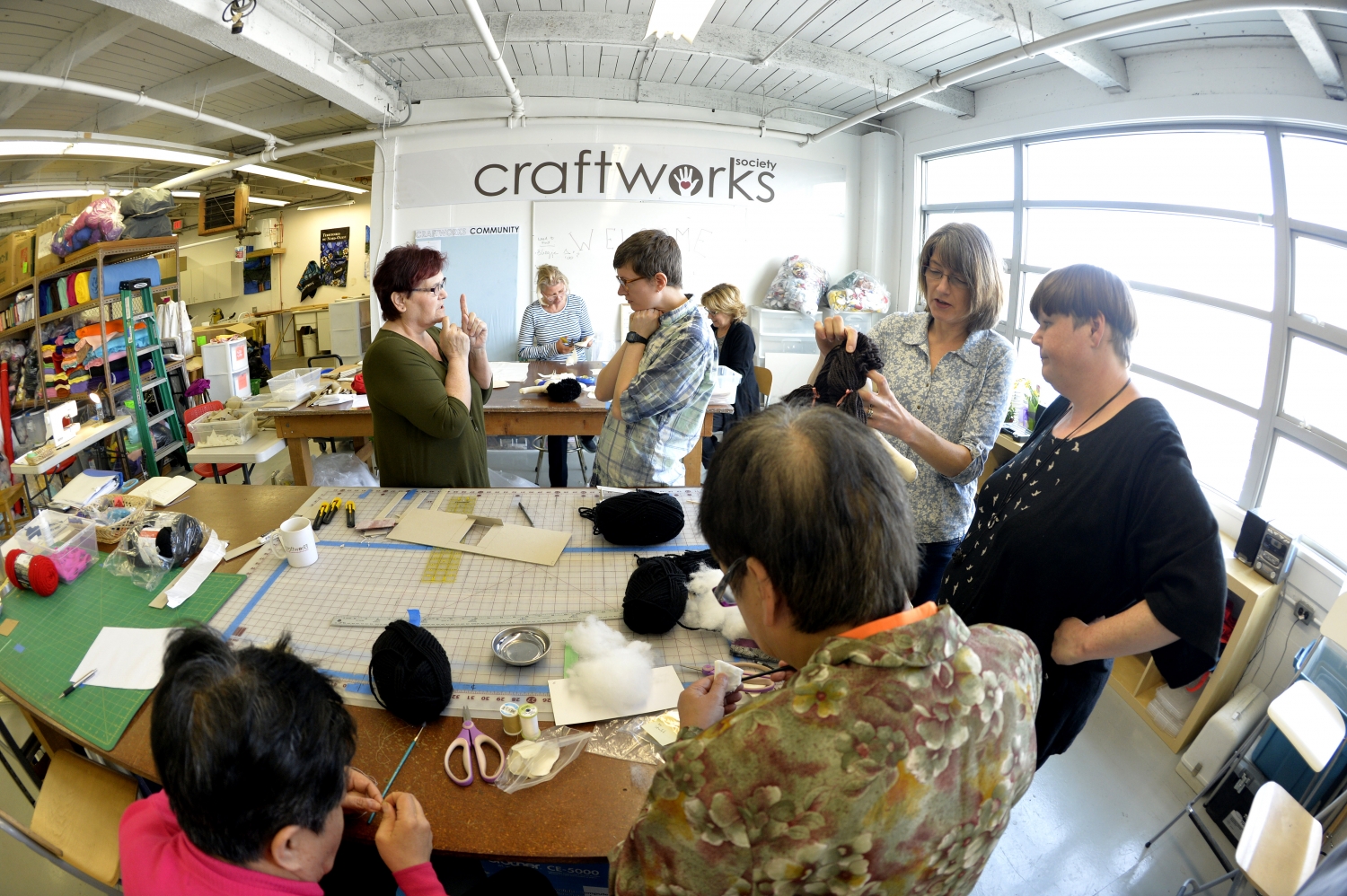 How do you dismantle the myth that people with disabilities are unproductive in the workforce?
Threadworks by 3H Craftworks Society provides an accredited training program for people with disabilities to help them find work in the cut-and-sew and apparel industries. Vancouver Foundation is supporting Threadworks with a three year $225,000 test grant from our Education & Training field of interest.
People with disabilities sometimes lack the skills or work experience required to enter the workplace, and can face unwillingness by employers to hire them. Threadworks delivers training in industrial sewing and hand-finishing skills, provides hands-on work experience, and works with potential employers to put supportive employment practices into place.
Threadworks is a great example of a social innovation in action. It challenges beliefs that hiring people with disabilities can be bad for business. And it removes barriers to entry for people with disabilities via expert training, practical employment opportunities, and on-the-job support.
Participation aims to increase social inclusion, self-esteem, and confidence, and the program targets at least 50% employment among graduates. Longer-term, the program is focused on changing the mindset of employers towards people with disabilities by demonstrating first-hand the amazing opportunity they represent for businesses across BC.